Olivia Munn says appearing in "Ocean's Eight" actually cost her money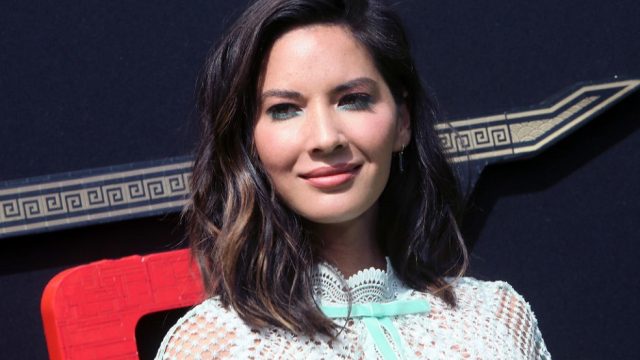 While we're all quite excited about Ocean's Eight, this is news we didn't see coming. Olivia Munn said her Ocean's Eight cameo cost her some money, and her story about it is pretty interesting.
We've been hearing about Ocean's Eight for quite some time, especially since it boasts a pretty impressive cast primarily made of talented women: Sandra Bullock, Cate Blanchett, Rihanna, Helena Bonham Carter, Anne Hathaway, Sarah Paulson, Mindy Kaling, and Awkwafina all star in the film. So we can see why Munn would want in. Obviously, this movie is a big deal.
That said, her experience was unlike any she's had on set before.
"It actually cost me money to be part of Ocean's Eight," Munn said in an interview with Entertainment Weekly Radio.
One example she gave included a small scene in the film that had her on set as a Met Gala attendee. The film creatives didn't tell her that she'd be providing her own wardrobe.
"They're like 'do your own glam' and I got the dress and all that," she said. "Then you submit the bills for it because I'm part of your movie. And then they're [the producers] like, 'Oh no, the bills come right back to you.'"
So, silver lining, it looks like Munn got to own something from her time on set that she can cherish for some time?
Munn doesn't appear to have hard feelings about the experience, and she seems just as excited about its release as we are. In fact, she mentioned wanting to hang with the cast again while they were on the press circuit. Unfortunately, we still have a bit of time to go, as Ocean's Eight is expected to hit theaters in June 2018.