Olivia Culpo talks about her collab with Marchesa, and the one beauty device that makes her skin flawless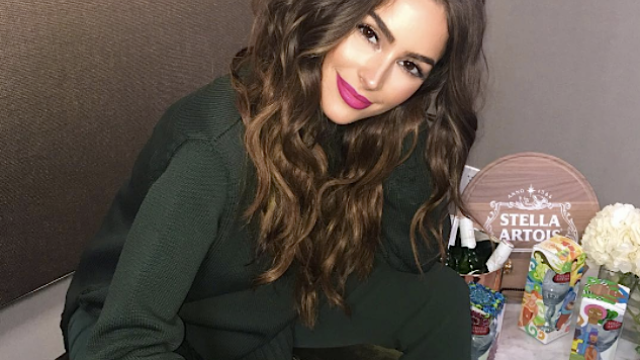 As if being Miss Universe isn't enough, fashion and beauty maven Olivia Culpo is fighting the water crisis head on. Olivia has teamed up with Marchesa, Stella Artois, and Water.org for their "Buy A Lady A Drink" campaign, and we can totally get behind it. Olivia will be wearing a bespoke Marchesa gown at the Oscars in support of the cause, which helps provide clean water for people in developing countries. For every Stella Artois chalice sold, one person will have access to clean water for five years,  and Olivia will be hitting the Oscars red carpet wearing a gown embellished with beads made of these melted down chalices.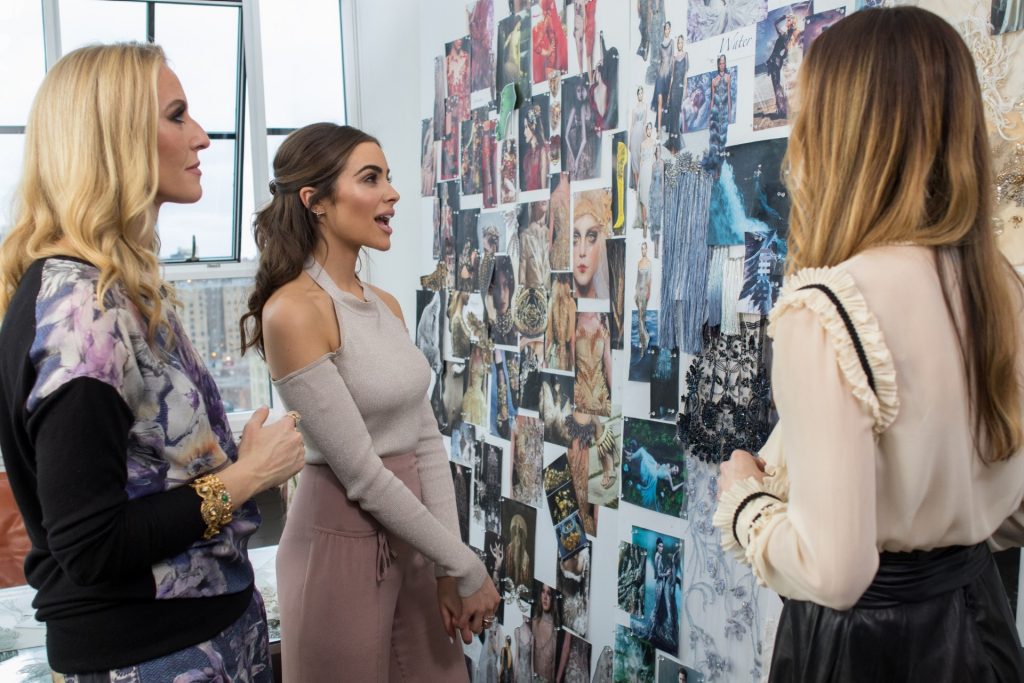 Although we don't know exactly what the gown looks like, it is Marchesa, so you know it's going to be a piece straight out of a fairytale. We spoke to Olivia about the campaign, what her secret to perfect dewy skin is, and what's next for her.
HelloGiggles: Why did you decide to partner with Marchesa, water.org, and Stella Artois for this campaign, and why is it important to you?
Olivia Culpo: I've known Georgina [of Marchesa]  for awhile because I met her on Project Runway and I'm a huge fan of Marchesa. I love their designs and all their clothing, it's so beautiful. When they asked me to be involved in this partnership with Stella Artois, water.org and Marchesa, I was just so excited, it's the perfect fit for me. Not only is it fashion and people I really love, it's giving back to a really important cause. So, it's a great way for someone to get involved and give back.
HG: What are you most excited about with this opportunity?
OC: I really am excited about not only wearing a designer that I love, but giving back at the same time. The water crisis in particular is so impactful for women, because a lot of people in these communities are women who have to get the clean water and are not able to get an education or go to work, and this is a way for us to support women and have a really important conversation around that.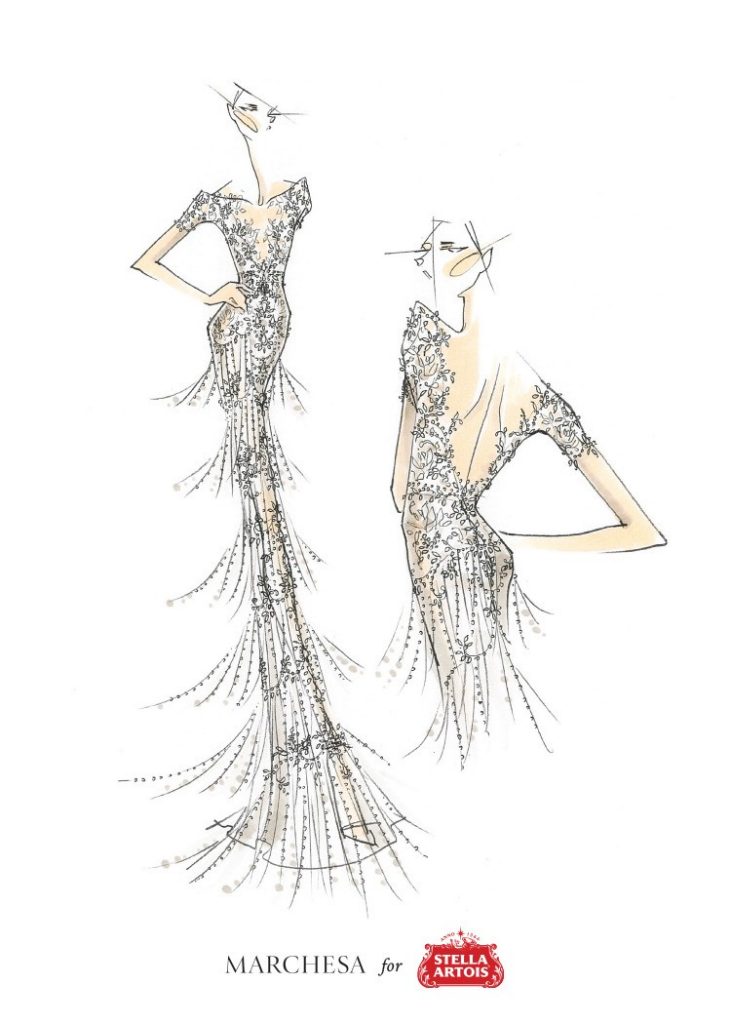 HG: What's the most nerve-wracking part about walking the red carpet?
OC: I think it kind of depends on the dress. For example, if it's a little bit sheer or if you don't practice how you're going to pose in it or sit in it. I really just like to have fun with stuff like that, I don't really get nervous. I think it's not really about me either, it's about a bigger message and that definitely takes off the pressure.
HG: What are some beauty products you can't live without?
OC: I really love using masks. There's a mask by Adore, the 24 karat gold one, I really love, but the biggest beauty secret for me is drinking water.  Also I love my Clarisonic, that's another thing I think keeps my skin looking flawless.
HG: What's your favorite drugstore makeup product?
OC: I love L'Oréal Carbon Black Mascara and I also like Evian spray, just as a face mist.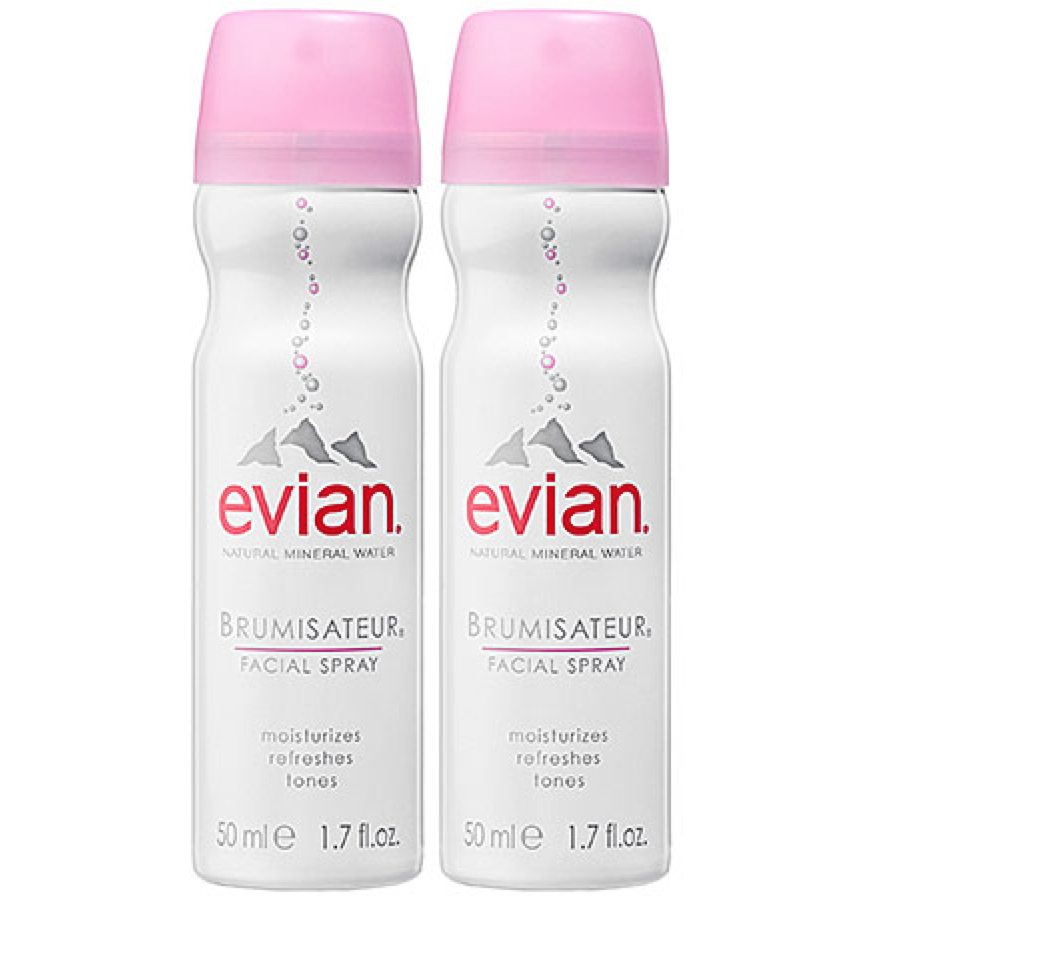 HG: Do you have a style of makeup that you feel the most confident in for the red carpet?
OC: I love everything Charlotte Tilbury does in terms of makeup, and I think that it's important to have dewy skin. I don't ever like too much powder, it just looks more natural [without it]. So, probably a little bit more natural-looking stuff.
HG: Do you have a product that you like to use to get that perfect dewy skin?
OC: I think for dewy skin it's different for everyone. For me, after using foundation, setting with some sort of facial mist is really helpful in getting that sort of dewy skin. I don't think it's about the foundation but it's more about that last step that makes a difference.
HG: Do you have any predictions about the next "it" beauty trend?
OC: I feel like a trend that's popular right now is the "no makeup look," so a nude lip with a monotone eye. I think that's what's going on right now. I think it's okay once in a while, but that's definitely not my go-to. I'm way too obsessed with eyeliners and lip colors.
HG: Do you have a favorite show you saw at Fashion Week, or a trend you're obsessed with that you can't wait to try?
OC: My favorite show, really, I think was Marchesa. I'll actually be on Today Show on Friday talking about all the trends I saw during Fashion Week.For the most part, the trends that I'm loving are cutout blouses. I feel like I saw a lot of that. I also saw a lot of denim on denim which I'm really excited about, especially for spring. There were a lot of other things I'm really excited about that I'll be talking about on Today Show, so you'll find out then!
HG: What's next for you?
OC: I'm definitely going to be working with Marchesa so much more, I love them so much. I have Paris fashion week; I have a lot of things going on in fashion. I have a movie coming out later this year. I have a lot of collaborations coming out that I can't talk too much about yet, but you will definitely find out! I'm also opening up a restaurant with my dad in Rhode Island. It's going to be American fast-casual, so it's pretty much a sports bar. I'm from Rhode Island, my parents live on "Olivia Culpo Way" — not kidding.
Read our article where we talked to Marchesa about the project here!