This genius nail tool could revolutionize your at-home manis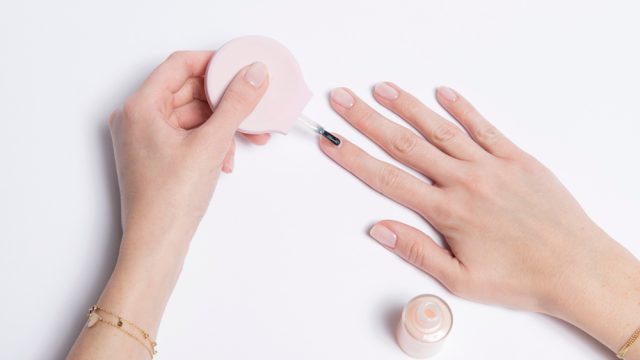 If you're used to taking to Instagram for nail inspiration, you've probably come across Olive & June, the Los Angeles-based nail salon that opened in 2013. The brand now has three locations: Beverly Hills, Pasadena, and Santa Monica, and 195,000 followers, thanks to its impressive portfolio of beautiful, minimalist nail art.
Now, Olive & June CEO and founder, Sarah Gibson Tuttle, is branching out of the salon space and into a brand new category: at-home products, meaning we can now successfully paint our non-dominant hands in the comfort of our living rooms.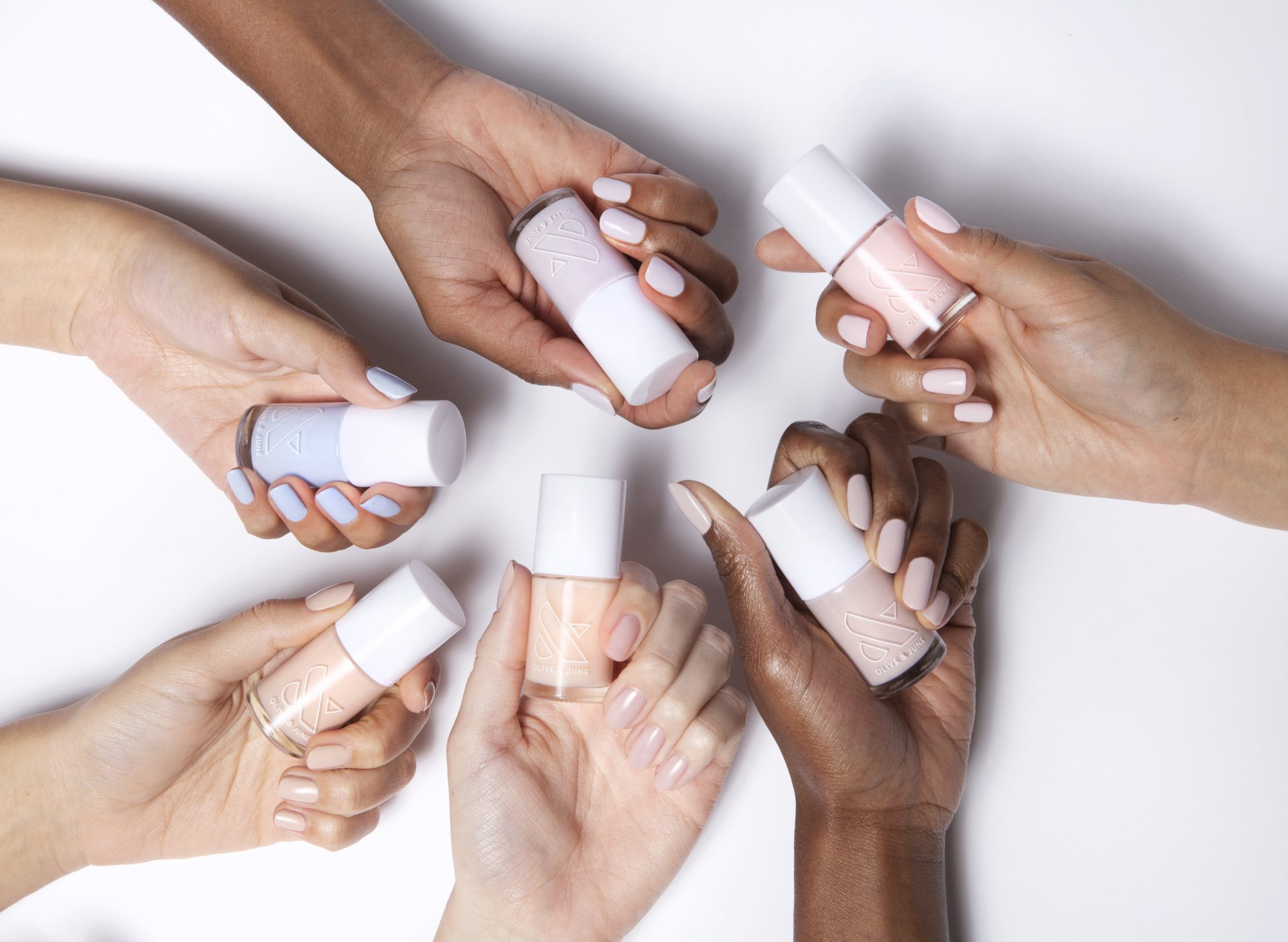 After years of giving people the manicures of their dreams, the brand founder set her sights of democratizing the salon manicure and making it possible for people to achieve salon-worthy tips in the comfort of their own homes.
To make this all even more legit, Gibson Tuttle didn't receive a single salon manicure for an entire year (that's serious commitment), so that she could fully learn and understand the struggles involved in doing at-home manicure—everything from how to properly care for your cuticles, to painting with your non-dominant hand.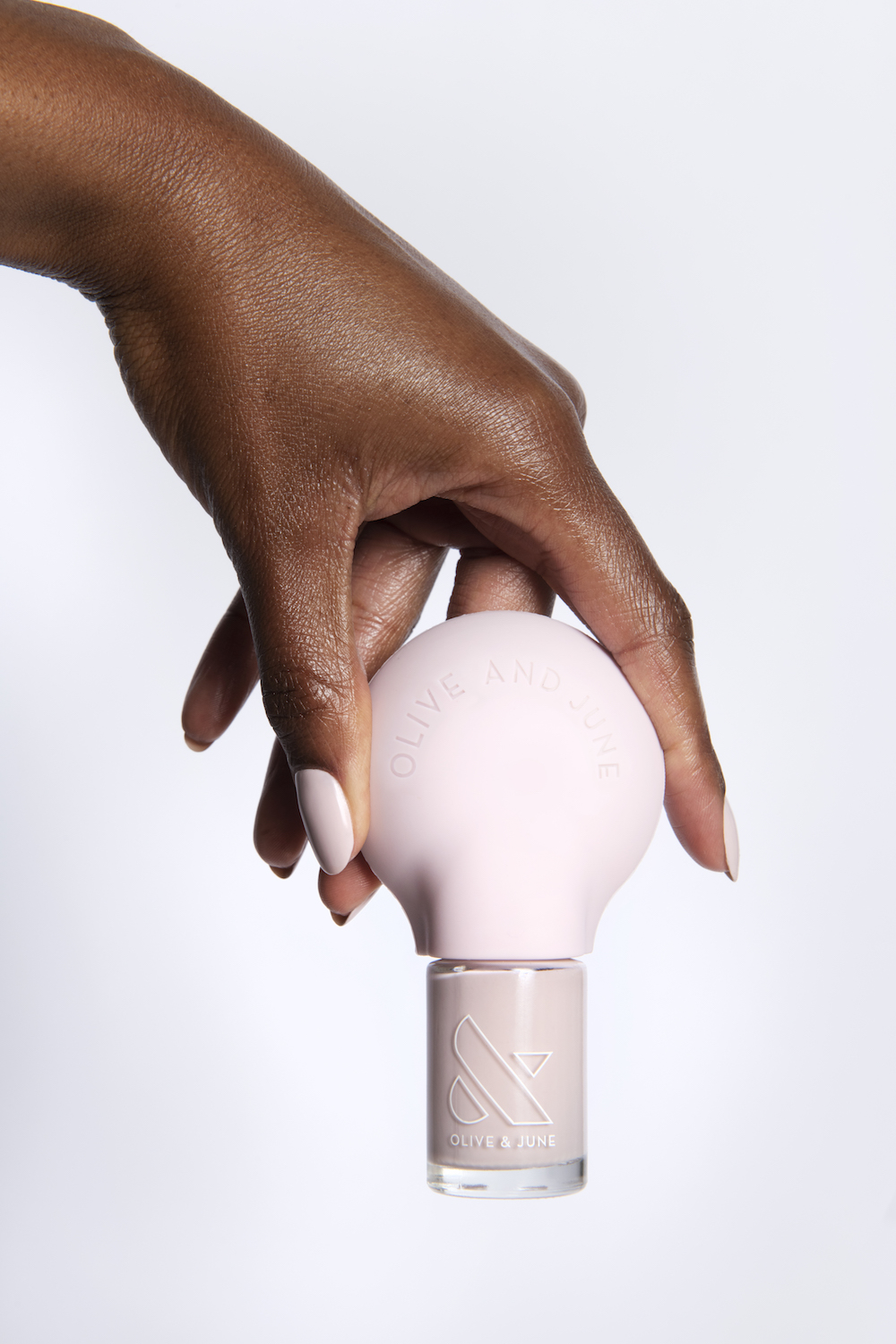 Armed with knowledge and research, like the fact that women in the U.S. spend $10 billion annually on their nails—only $1.2 billion of that is on at-home resources, the rest is on salon manicures and products—she set out to launch nail polishes, a top coat, and The Poppy (a genius universal handle you can pop onto any nail polish bottle to make gripping easier).
Below are the new Olive & June at-home products, which you can get on OliveJune.com.
Olive & June Nail Polish in "Caroline"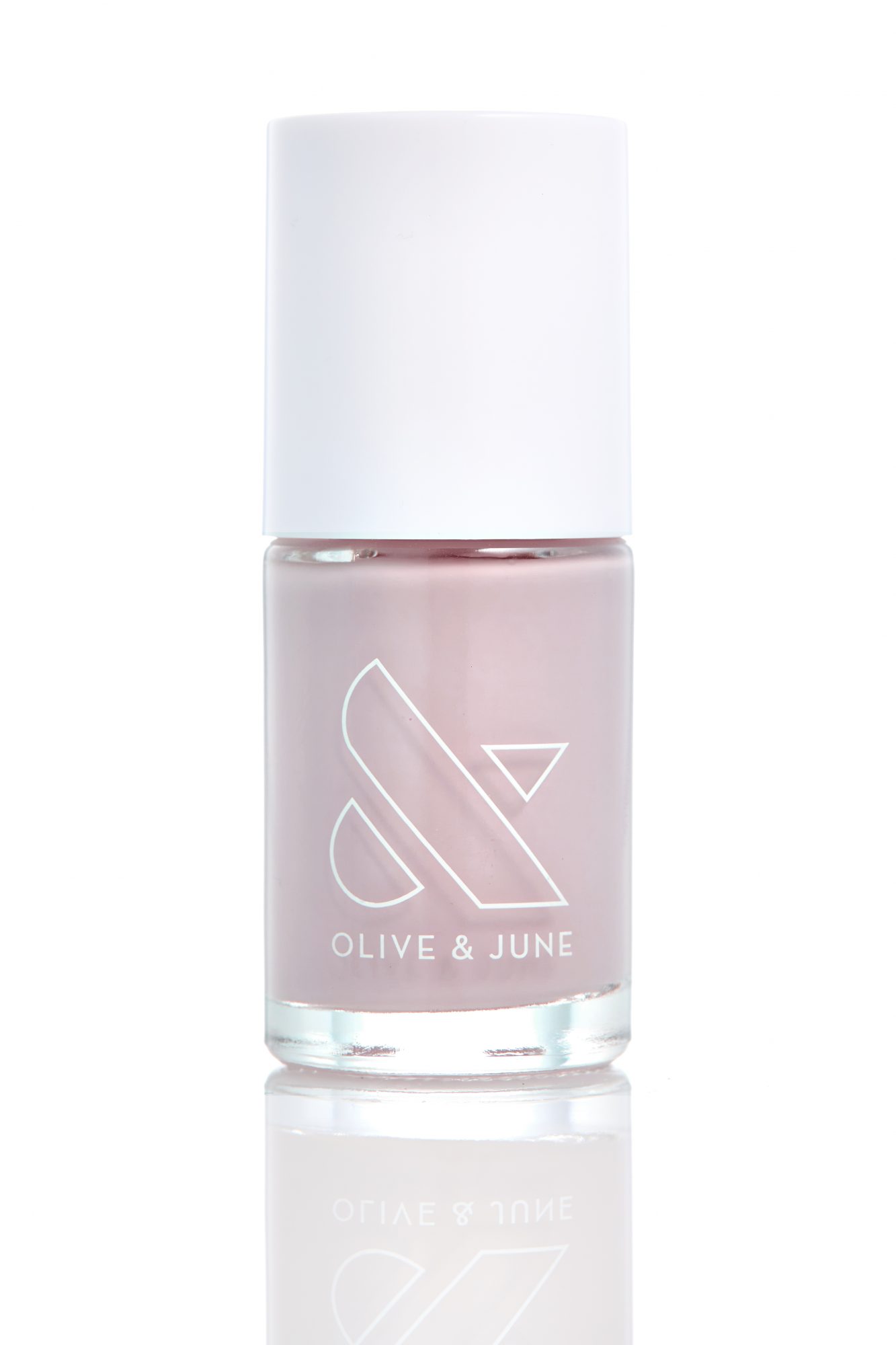 This pretty, easy-to-wear pink is perfect for spring.
Olive & June Nail Polish in "Eva"
A soft nude shade is a staple.
The Poppy by Olive & June
Designed to fit into any nail polish bottle, this adorable device is meant to stabilize both your dominant and non-dominant hand.