This video is the perfect compilation of all of Olenna Tyrell's best burns
There may be a ton of bloodshed, war, and destruction in Game of Thrones, but by far the most devastatingly badass character is, without a doubt, Olenna Tyrell. Lady Olenna, who's aptly nicknamed "Queen of Thrones" due to her sharp tongue, takes crap from absolutely no one — including the Lannisters and royalty alike. That's why we're totally LOLing over a video compilation by NowThis Entertainment of all Olenna's most badass burns.
Olenna, who ***SPOILER ALERT*** recently became the new head of House Tyrell after her family was killed in the Destruction of the Great Sept of Baelor by Cersei (aka Olenna's greatest enemy), has endured pretty much everything there is to endure, and as a result, she is tough as nails — and has the best comebacks known to any knight, queen, or Dothraki soldier. No one is immune to Lady Olenna's burns — not even White Walkers, we're sure.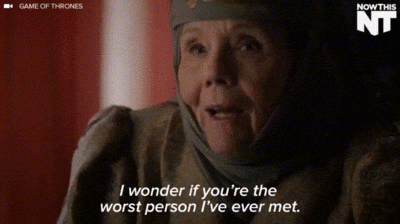 The video, which has been viewed over a million times, features Olenna delivering clapback after clapback to everyone across Westeros, and it's reminding us that Olenna really should be on the Iron Throne, TBH.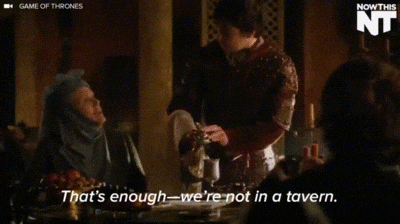 We may be missing Game of Thrones majorly, but at least Olenna is giving us ideas for what to say to our haters. Check out the full video below!