This new brightening eye cream is so good, it makes me look like I got Botox
Lately, it seems like there's an eye cream for every occasion, no matter your skin's needs. And while that may sound great, the big world of eye creams, gels, balms, and more can make it difficult to figure out which one best suits your skin.
The majority of creams target fine lines and wrinkles and work to deliver a powerful punch of hydration—which is amazing. However, this usually means they don't include any kind of assistance in the realm of dark under-eye circles.
So wouldn't it be great if we could combine them all? Many have tried, but very few have succeeded. The creams that do give results are usually outrageously priced, which makes it tough for people to justify the purchase. So what's a person to do? Enter Ole Henriksen's Banana Bright Eye Crème.
I first caught a glimpse of this now-cult-fave eye cream on Katie Jane Hughes' Instagram account. She's a talented makeup artist who does highly entertaining and educational tutorials. She's also super honest about products that do and don't work. And after hearing her sing its praises for a few weeks, I knew I had to try Ole Henriksen's eye cream for myself.
Ole Henriksen Banana Bright Eye Crème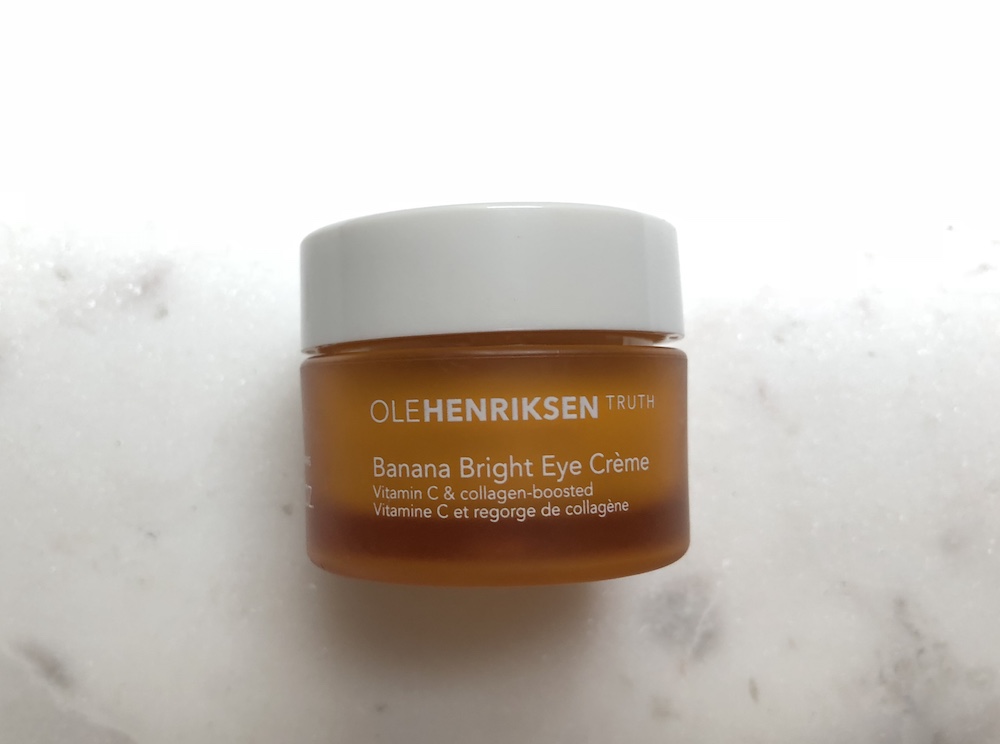 Ole Henriksen Banana Bright Eye Crème is available at Sephora for $38. This is an absolute steal compared to most eye creams.
The fact that it's full of powerful, active ingredients that actually work while being under $40 sets it apart from others. The cream is infused with brightening vitamin C, which is essential for those of us who have dark under-eye circles. So, whether you decide to wear makeup over it or not, you've already got an illuminating boost. To give you an idea of how magical this eye cream is, I put it to the test for a few weeks.
Here's my grumpy morning face, sans eye cream: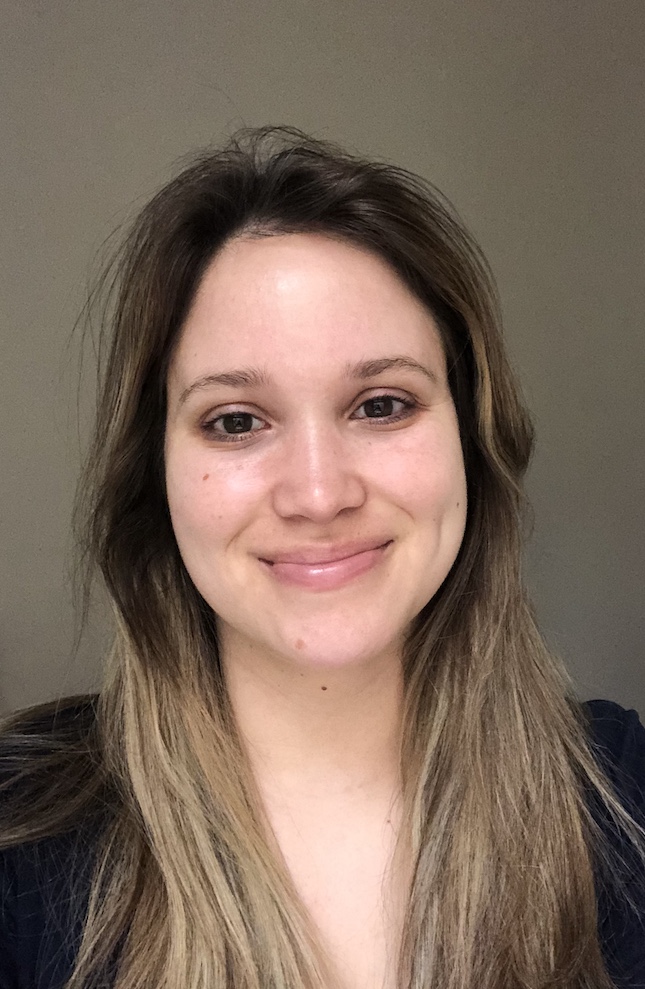 Next time, I'll run a comb through my hair first, I promise. Good grief, Lourdes, get it together—the internet is forever.
Once the Banana Bright Crème was applied, I was surprised to see that there's a bit of a glimmer effect, and it really does offset some of my deep purple morning tones. It definitely revived my under-eye area in terms of appearance, and best of all, my makeup and concealer didn't affect it in the slightest. I was worried about excess creasing once I put them on, but the cream turned out to be a lovely base.
Post-eye cream application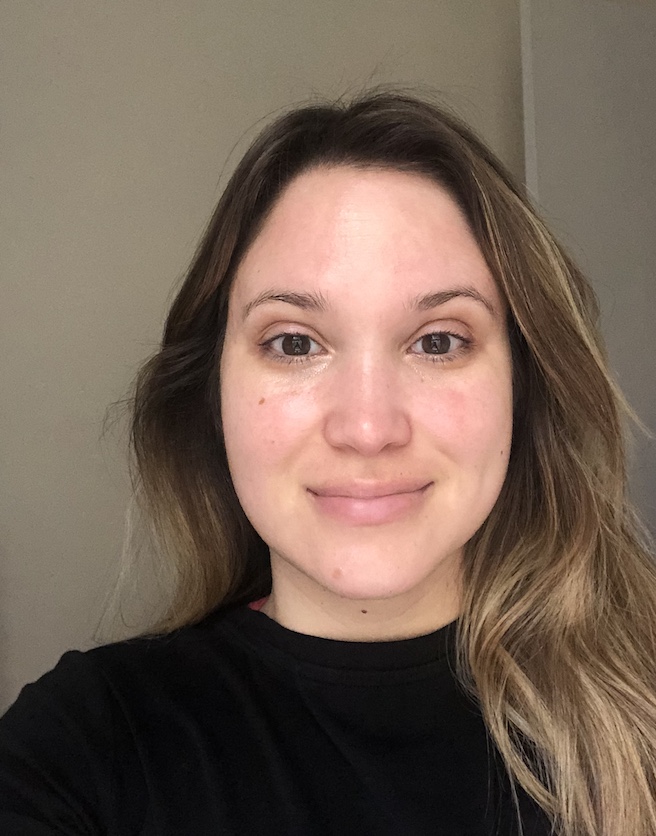 I'm making a fairly similar face as the picture above, and you can see that not only are the dark circles less intense, but my entire eye area is more awake, and those wrinkles are significantly less deep.
And while lightening dark circles is definitely appealing to me, it's also important for an eye cream to hydrate and smooth skin as well. Luckily, this one's powerful formula supports natural collagen production while visibly firming and hydrating. After using it for a few weeks, I can definitely see that the results are both immediate and long-term.
The Ole Henriksen Banana Bright Eye Crème formula is incredibly creamy and lightweight.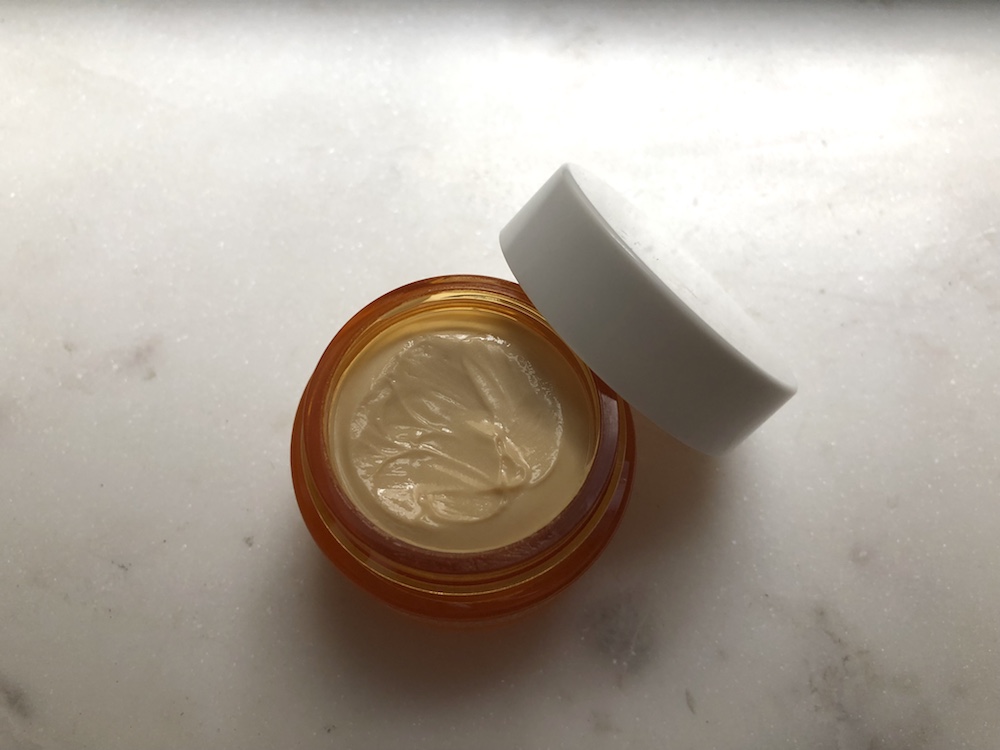 It feels super luxurious, and every time I use it, I am shocked by its $38 price point. Ole Henriksen could easily be charging double for this cream, and I wouldn't blink an eye at it—not that I want that to happen!
Overall thoughts
My crow's feet aren't that bad, but I have deep wrinkles under my eyes from years of tugging at them due to allergies and wearing contact lenses. Those lines are looking much less intense these days, and I have gone out makeup-free several times without feeling self-conscious, which is always a challenge for me.
Do they completely eliminate my dark circles? No, of course not. No product ever will, and that's okay.
But this cream does add enough of a glimmer and brightness to make a difference to my skin's immediate appearance and how I feel.
It's enough of a color-correction that you can see it in photos and IRL. Is it just me or does it straight-up look like I got Botox? #Bless this eye cream.
It's not surprising that the cream uses banana powder, which has been makeup artists' secret weapon for decades. It really does feel like you just slapped a filter on your skin, and I love it. I'm totally hooked. The best part is, you only need a little bit per application, so it'll last you for quite some time. If you're going to make an investment in an eye cream and aren't sure where to start, look no further.