This old video of the Spice Girls shutting down a TV show for using blackface proves that they were the greatest
It's no secret that the late '90s and early '00s were all about Girl Power, and this EPIC video of the Spice Girls explaining why blackface is wrong totally proves why Ginger, Baby, Posh, Sporty, and Scary were a cultural phenomenon.
If you can believe it, 2018 will mark six (!) years since the Spice Girls last performed together as a five-piece. We will never *not* love all things Spice, whether it's their classic pop tunes ("Wannabe" still BANGS tho), or their outspokenness. And, while things might not be the way that they were, with a rumored reunion mainly comprising of just three members — Emma Bunton, Geri Horner née Halliwell, and Mel B — we will always have a special place in our hearts for the Spice Girls.
https://www.youtube.com/watch?v=gJLIiF15wjQ?feature=oembed
Now a old video has begun to circulate of the Spice Girls shutting down a TV host after a show they're appearing on used white people in blackface.
The clip, which must be from the late '90s, sees the band appearing on a chat show where they are are ambushed by a troupe of white people with blackface.
After they appear, Mel B has to take it upon herself to school the TV host on why the whole thing is totally inappropriate (NOT COOL).
"I think they shouldn't paint their faces," she says. "You should get proper black people to do it. I don't think that's very good.
As Vice's music channel, Noisey, points out, the TV show host attempts to defend the move by stating that they are part of Dutch and Belgian culture.  The people are dressed up as "Black Pete" or Zwarte Piet, a controversial traditional figure who is supposed to be a "companion to Saint Nicholas" (i.e. Santa Claus), and a Moor from Spain. Tradition goes that Black Pete helps Santa deliver presents and candy to children if they've been good. If they've been bad, however, Black Pete will kidnap you in a sack and take you to Spain.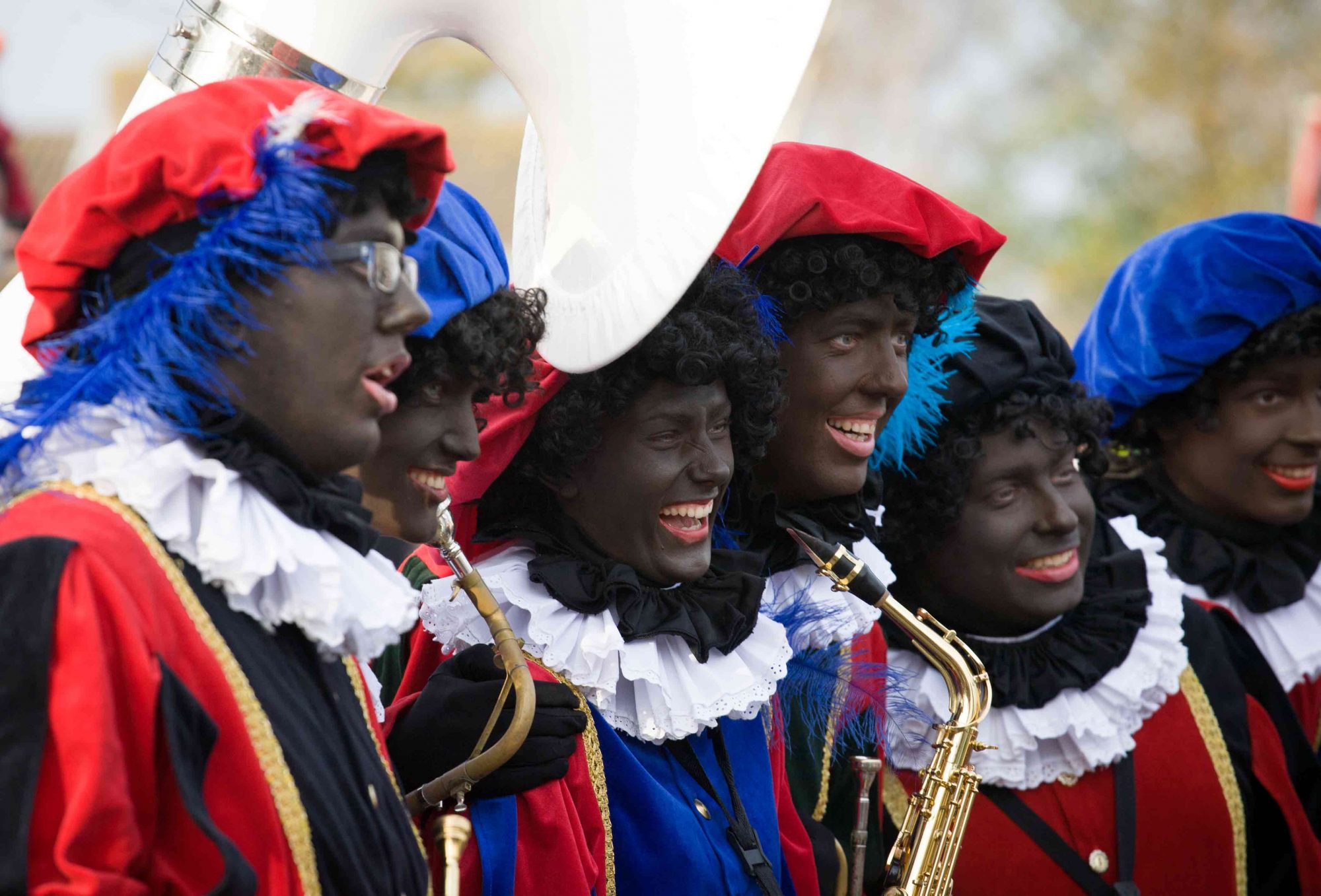 As the Huffington Post states, "[m]ainstream Dutch opinion does not condemn Zwarte Piet in his subservient role to white jolly St Nick, or appear to recognise how the issue might be perceived internationally, given the historical links with Dutch empire expansion and the slave trade." Because of this, Zwarte Piet is still a part of Dutch tradition, although is facing increased backlash and opposition.
In the old video footage being shared online, the Spice Girls are clearly unhappy about being on stage with people in blackface.
"I think you should change it," Geri Halliwell says, before Mel C adds: "This is the '90s!" (oh the irony).
The TV host continues to say that it's part of culture, before Geri adds: "Well you should change your culture!" 
Finally, Mel B says: "You should get proper ones; you should get proper black people."
Watch the clip below. false
Tbh, we love that the Spice Girls weren't afraid to stand up for things that they found offensive, and call it out. In fact, you might remember that a video resurfaced last year of the Spice Girls shutting down a sexist director on the set of a commercial. Incredible.
Essentially, Girl Power 4Ever. Spice Up Your Life!