This side-by-side of the old and new "Beauty and the Beast" trailers is MAGIC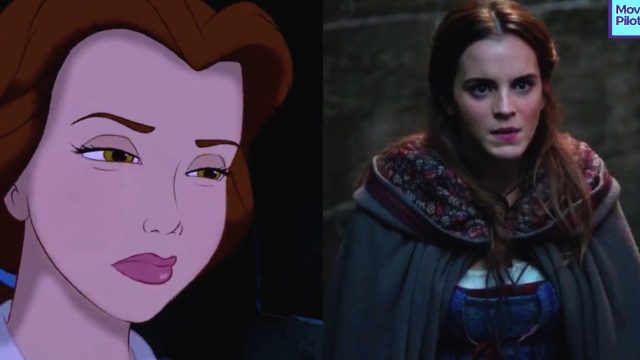 Every Disney lover's dreams will come true in March 2017 when the long-anticipated live-action live-action Beauty and the Beast is finally released in theaters. The trailer for the film dropped earlier this week and quickly went viral, breaking Fifty Shades Darker's record for most views in 24 hours. Way to go Belle and the Beast! 
The trailer also triggered some serious nostalgia for the original film, which it definitely plays homage to. Thankfully Moviepilot released a side by side comparison of the new film with the 1991 animated classic and it's probably the most wonderfully nostalgic thing you'll see all day.
From the looks of it, the trailer from the live action remake was definitely supposed capture the same magic as the original animated version, and boy does it! From the impeccable casting to the spot-on settings, the live action film literally looks like the animated film came to life.
Reboots and remakes are often disappointments due to overly high expectations but we think that it's safe to say the new Beauty and the Beast is going to exceed expectations.
Director Bill Condon spoke with Bustle about the process of making the live action film while keeping the integrity of the animated story alive. He explained, "We came at it with such an equal love of the movie that I think you can only use your own kind of criteria as a guide. It's [about] making sure that we're not betraying something,"
From the trailer alone, it looks like the film is going to be just as incredible as the animated version. Now we DEFINITELY can't wait to see the film in theaters in March!