We Found the Cutest Swimsuits at Old Navy—and Prices Start at $13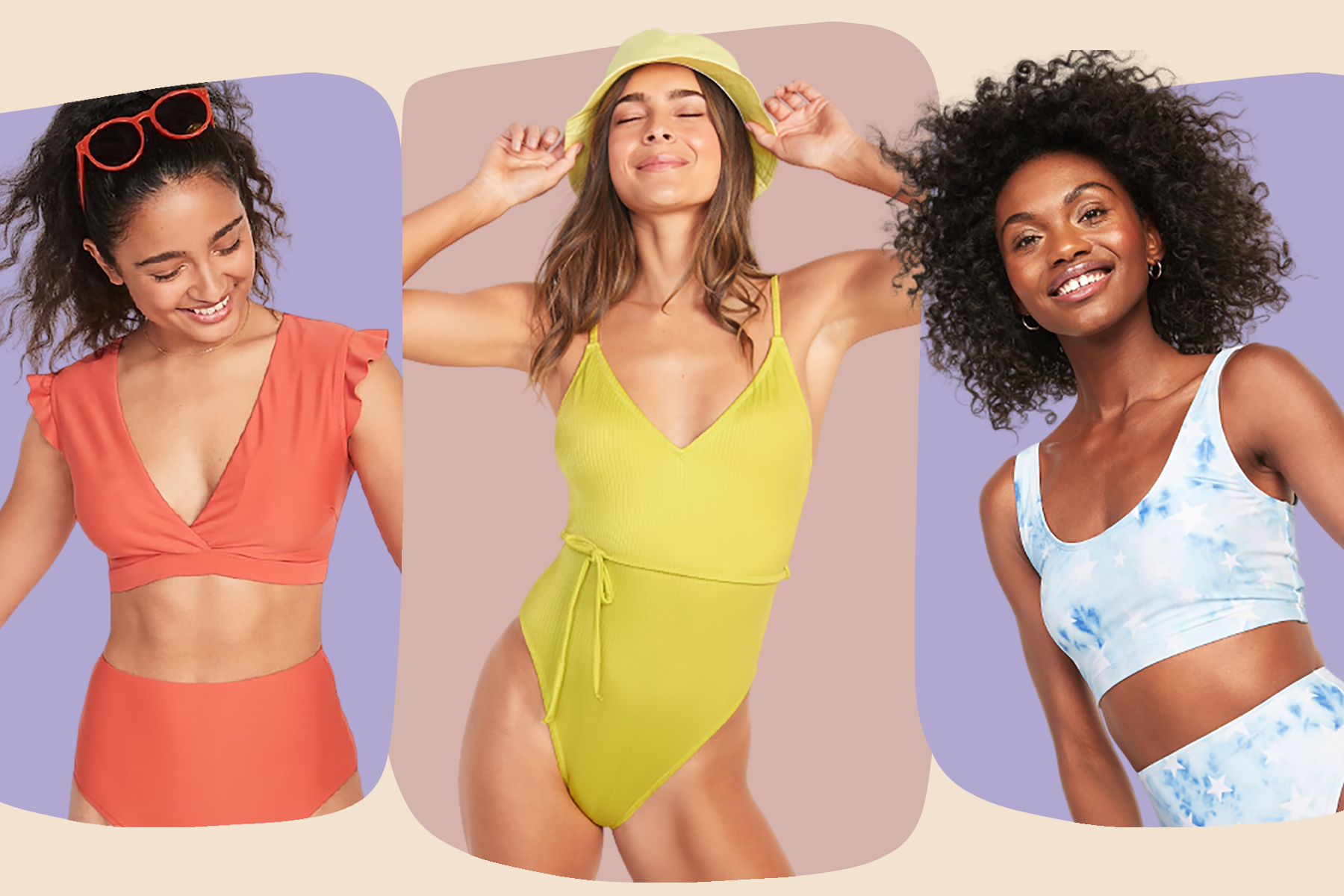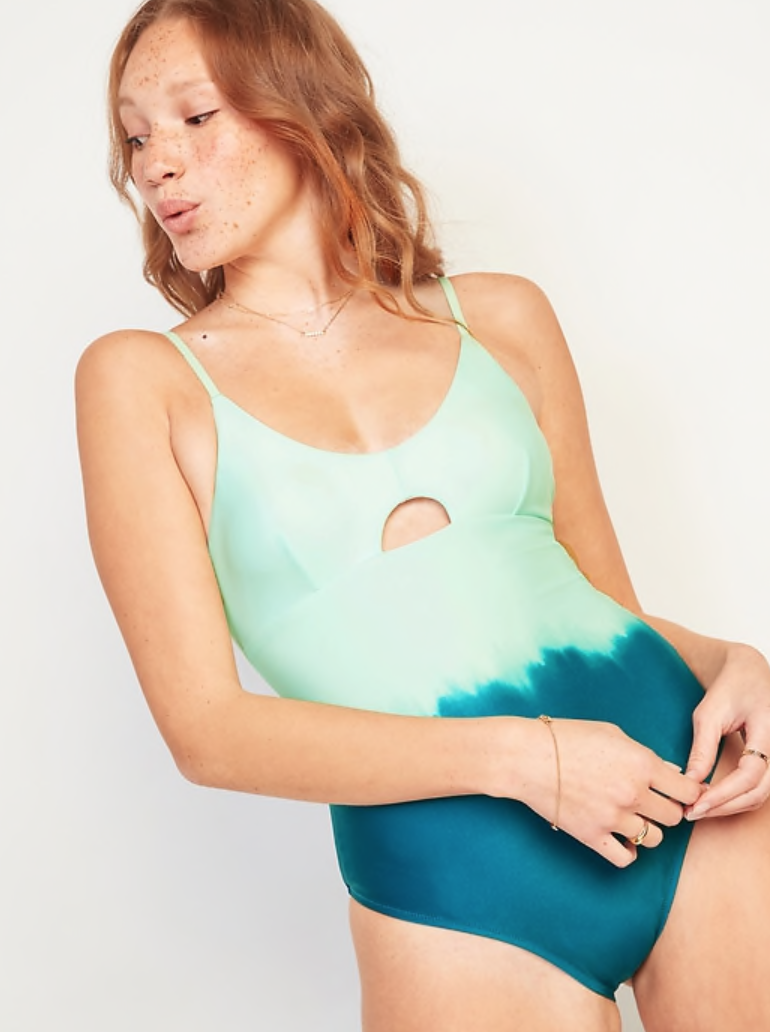 One-Piece Keyhole Swimsuit
$44
Shop it
Old Navy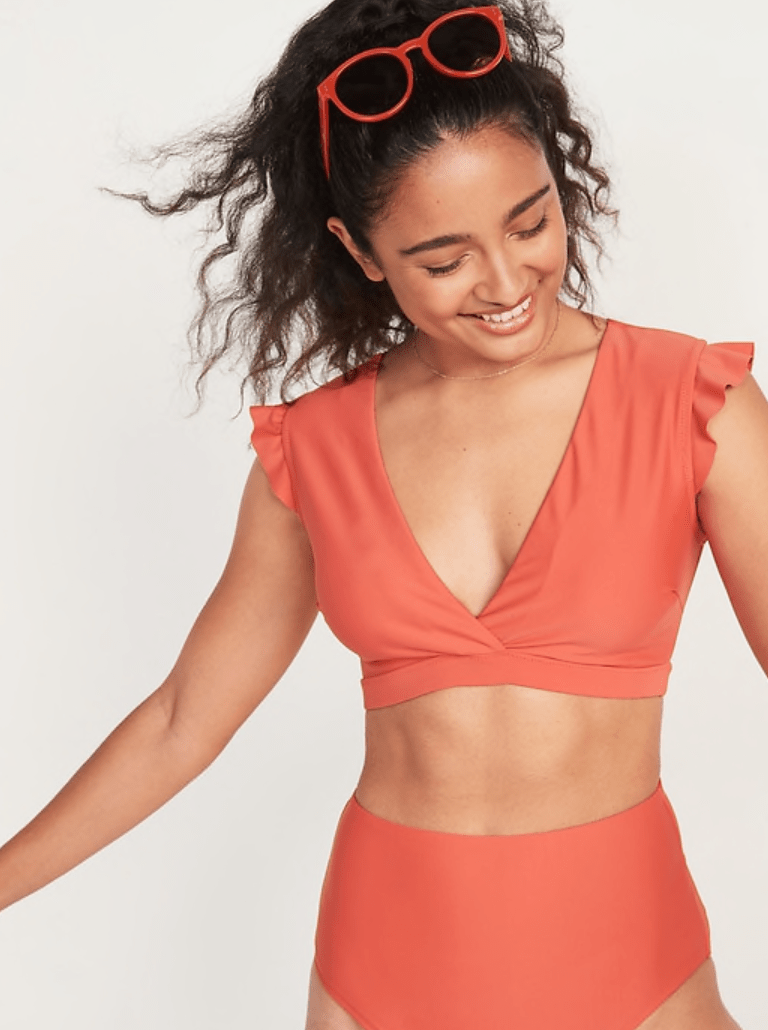 Flutter-Sleeve V-Neck Swim Top for Women
$36.99
Shop it
Old Navy
Ruched-Bodice Bandeau One-Piece Swimsuit
$44.99
Shop it
Old Navy
Cinched-Front Bikini Swim Top
$24.99
Shop it
Old Navy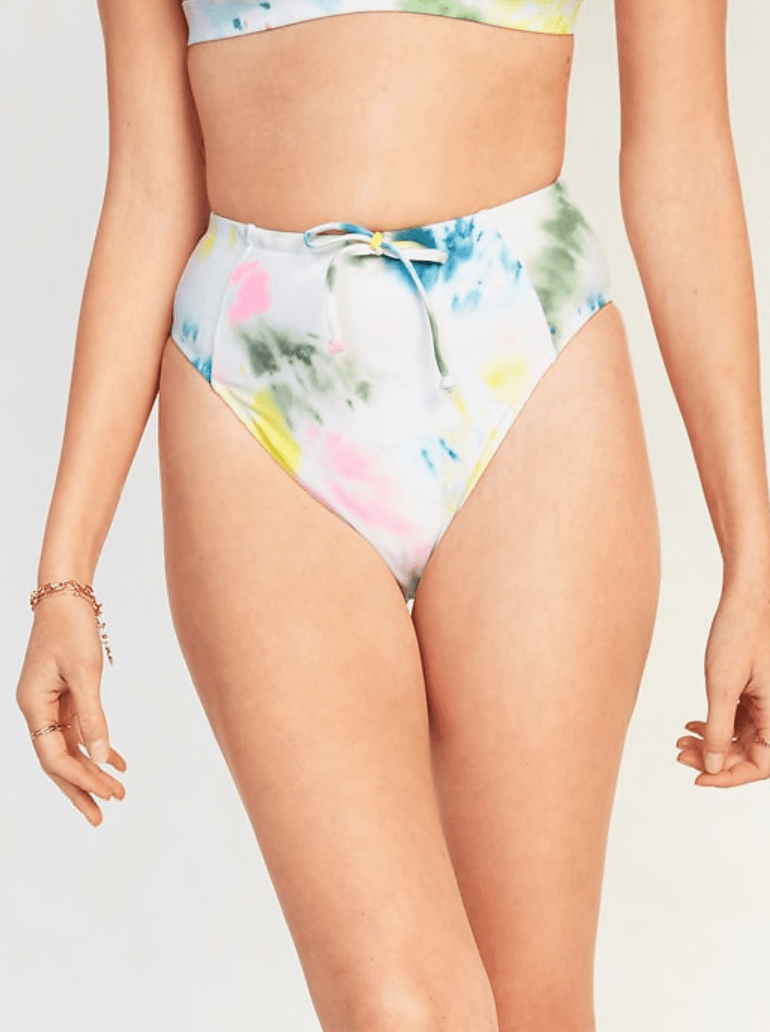 High-Waisted Tie-Dye Drawstring Swim Bottoms
$29.99
Shop it
Old Navy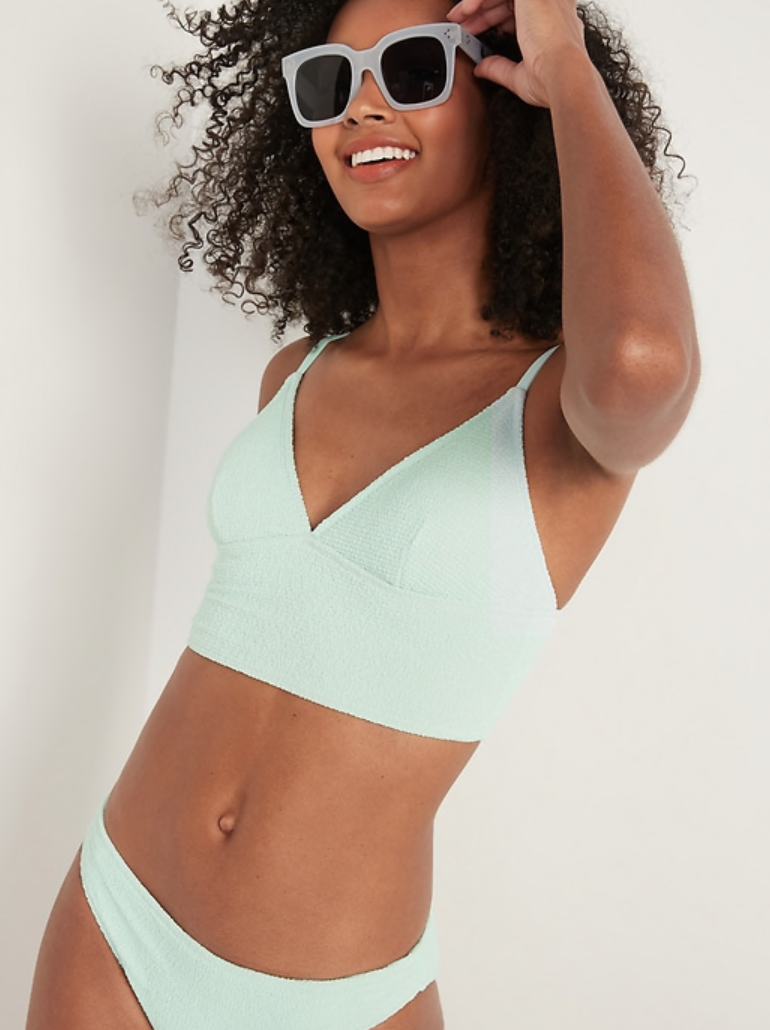 V-Neck Textured Cropped Tankini Swim Top
$39.99
Shop it
Old Navy
We've all pined over a trend—think '90s jewelry, tie-dyed clothing, or white booties—and been crushed when sky-high prices prevented us from experimenting with the style. With Stylish Steals, we bring you the best weekend sales and deals so you can find affordable versions of the latest trends spotted on the runway, on Instagram, in stores, and on the street. Consider us your new, price-savvy personal shoppers.
It's getting hot in here, ladies. Summer has almost arrived, and in the blink of an eye, we'll be spending our weekends soaking up the sun—while properly protecting our skin with plenty of SPF, obvi. After spending the majority of last summer in sweats, we've all earned warm weather days filled with bright, colorful, fun fashion—and that means swimwear, too.
Shopping for swimwear can be a tricky process since every body is different and swimsuits aren't always super comfortable. However, Old Navy is here to help us girls out. The brand offers size-inclusive swimsuits, ranging from XS to 4X, and includes tons of different styles, from belted one-pieces to high-waisted bottoms and bandeau bikini tops. Plus, lots of trendy styles like one-shouldered, ruffled tops, and tie-dye boy short bottoms are available in bright colors and fun prints. To top it off, many of Old Navy's swimsuits have built-in UPF (ultraviolet protection factor) sun protection, which is a huge bonus.
Best of all, like everything else available at Old Navy, the brand's swimwear collection is affordable AF. We're talking styles starting at $13. Better yet, Old Navy is currently offering 35% off of swimwear at checkout, so you can snag already affordable pieces for even less. Count us in. Below, shop the best one-piece swimsuits and two-piece swimsuits on sale at Old Navy now—and prepare for some fun in the sun. We deserve it.
Best one-piece swimsuits on sale at Old Navy: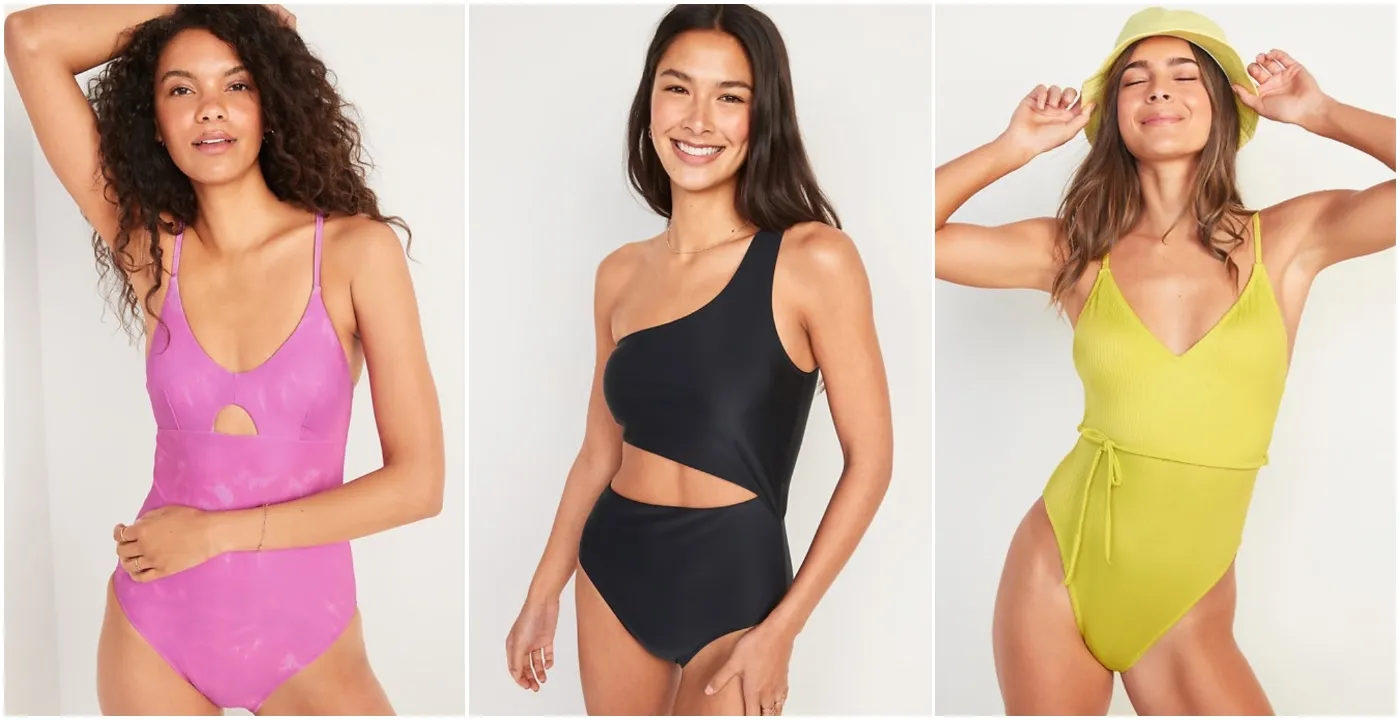 Best swimsuit tops on sale at Old Navy:
Best swimsuit bottoms on sale at Old Navy: