Everything at Old Navy Is Up to 75% Off Until Midnight—and Deals Start at $4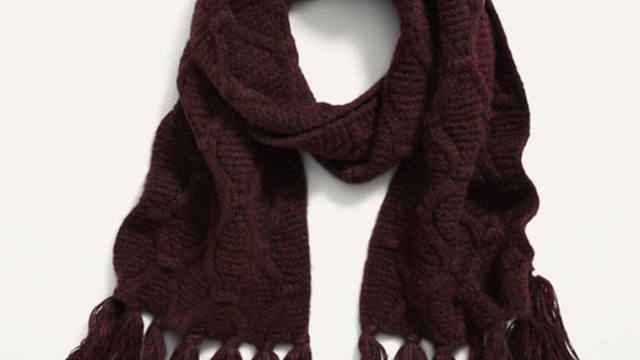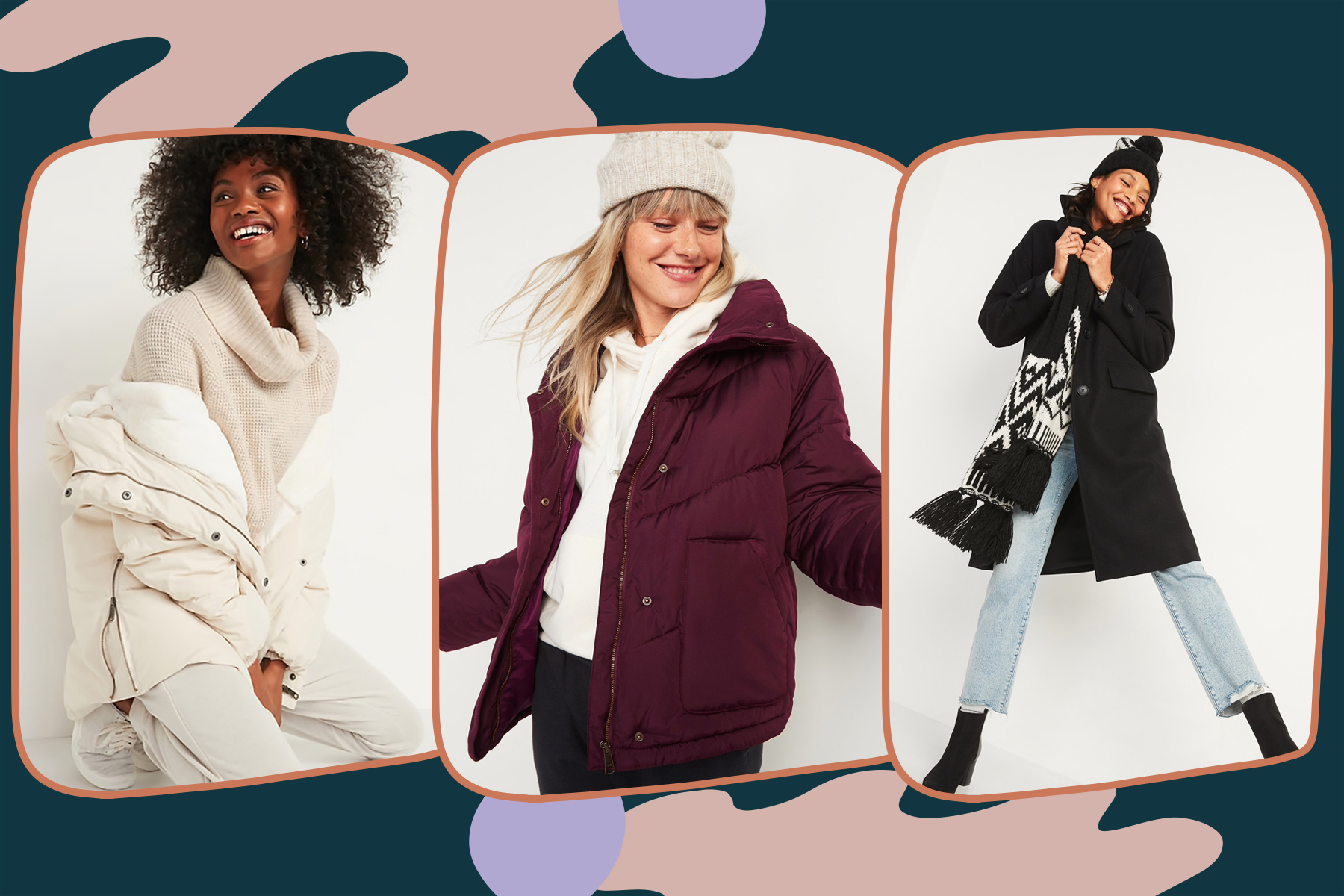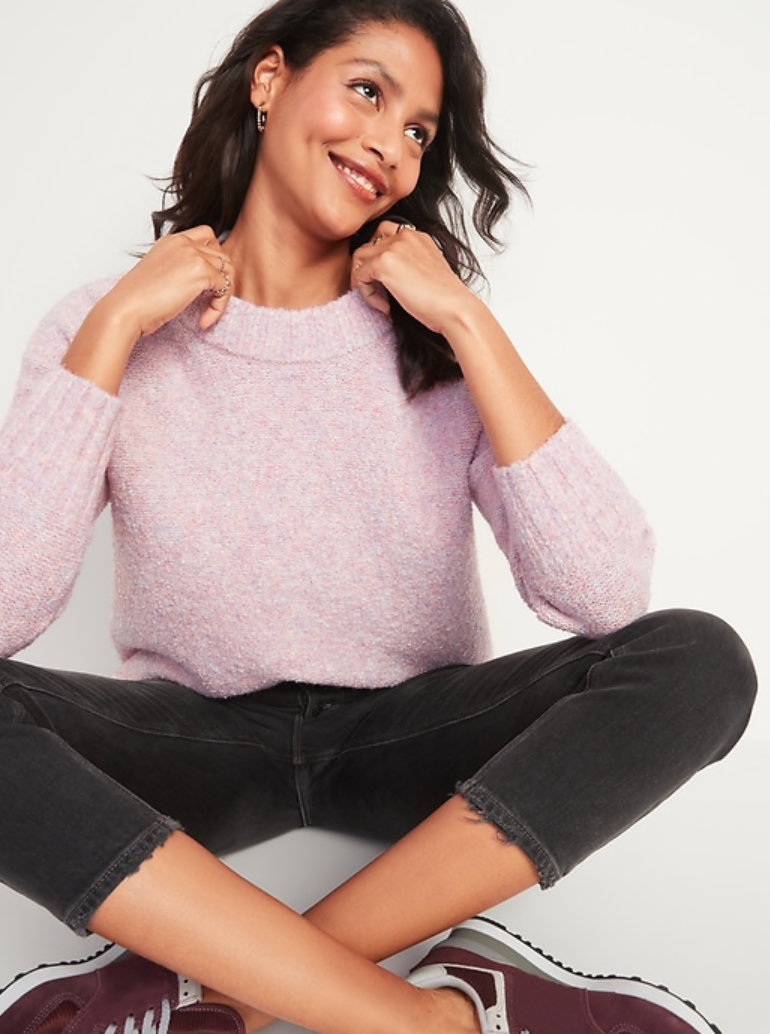 Cozy Oversized Bouclé Crew-Neck Sweater
$49.99
Shop it
Old Navy
Cozy Ombré-Stripe Crew-Neck Sweater
$39.99
Shop it
Old Navy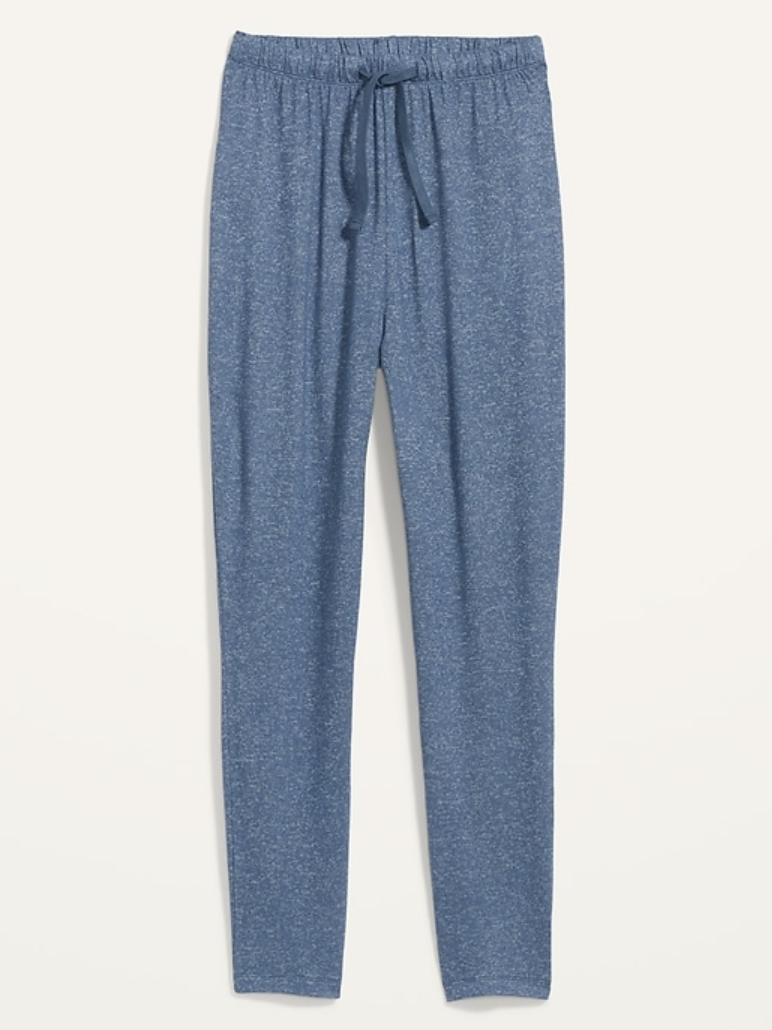 Cozy Plush-Knit Lounge Pants
$29.99
Shop it
Old Navy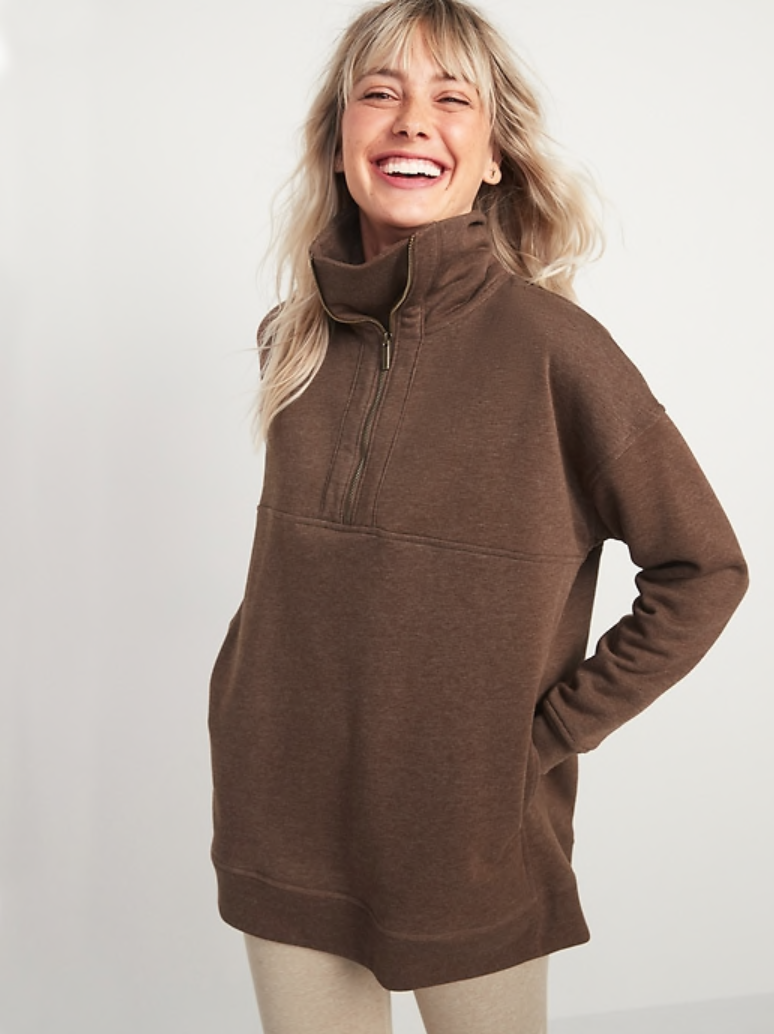 Oversized Half-Zip French Terry Funnel-Neck Sweatshirt
$39.99
Shop it
Old Navy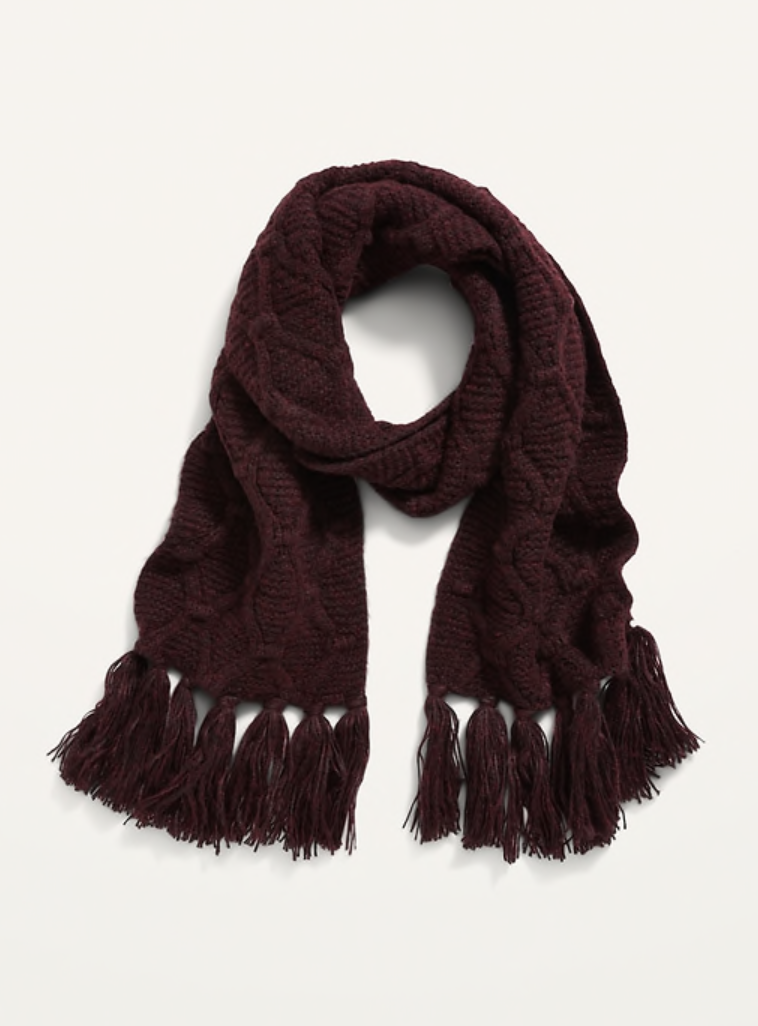 Fringed Sweater-Knit Scarf
$19.99
Shop it
Old Navy
We've all pined over a trend—think '90s jewelry, tie-dyed clothing, or white booties—and been crushed when sky-high prices prevented us from experimenting with the style. With Stylish Steals, we bring you the best weekend sales and deals so you can find affordable versions of the latest trends spotted on the runway, on Instagram, in stores, and on the street. Consider us your new, price-savvy personal shoppers.
As budget shoppers, one of our favorite parts of the holidays actually falls between Christmas and New Year's. That's right: We're talking about post-Christmas sales. After the marathon shopping month of December when eager shoppers swarm malls and wipe sites clean of their merchandise, we price-savvy fashion lovers peel our eyes for the inevitable late-December sales. This year, one of the best we've found so far is at Old Navy—and it's so good, we might pop a bottle of champagne to celebrate.
Until midnight only, Old Navy is offering up to 75% off everything site-wide during their epic clearance sale—and prices start at $3.97. The brand is offering us a New Year's Eve treat, since the awfulness of 2020 was no joke—and we're scooping up the bait, stat.
Old Navy has recently stepped up its activewear and loungewear game, so we're taking advantage of these seriously-low prices and scooping up comfy joggers and cozy half-zip sweaters now. Plus, the brand is always reliable for staple sweaters, versatile coats, and go-to winter accessories like hats, scarves, and mittens.
Below, shop the best deals on sweaters, outerwear, loungewear, and accessories on sale at Old Navy now.
Best lounge and activewear deals on sale at Old Navy: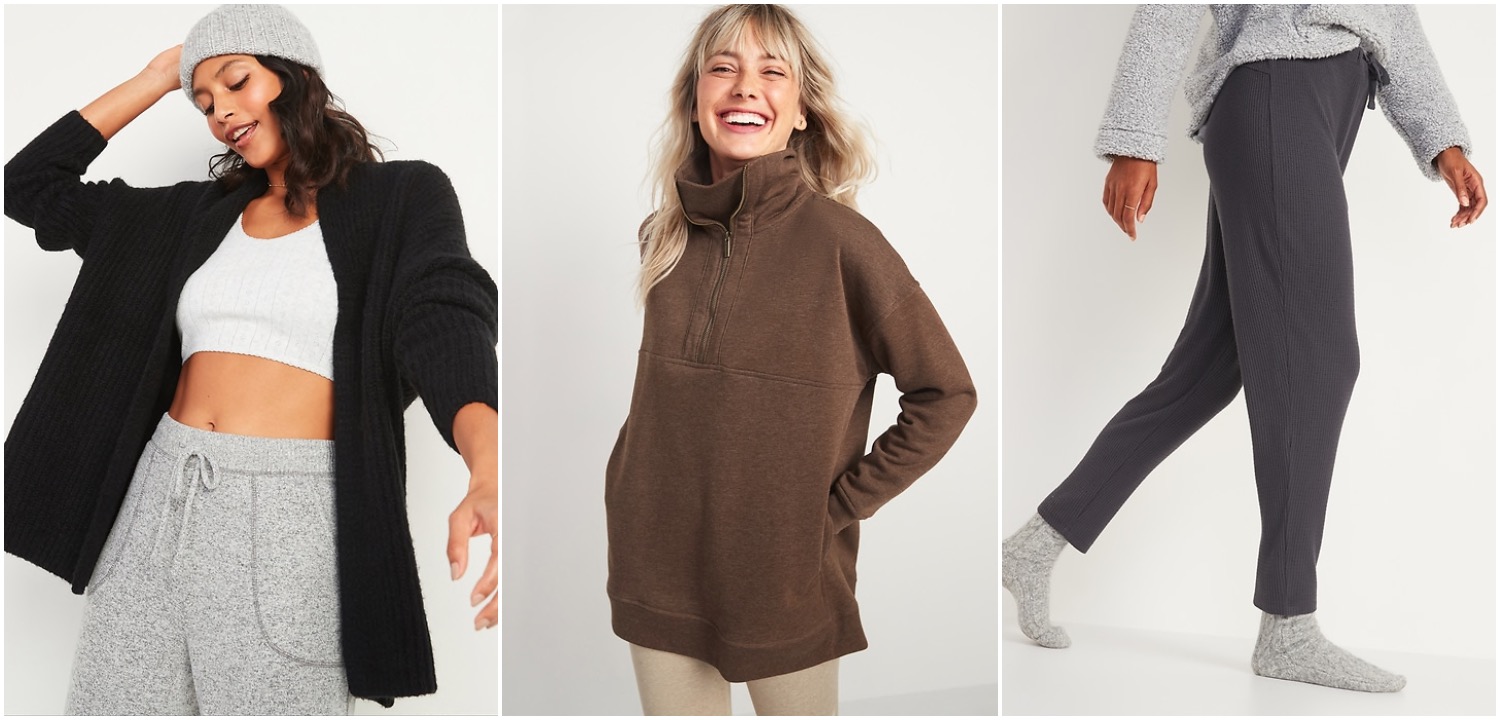 Best outerwear deals on sale at Old Navy: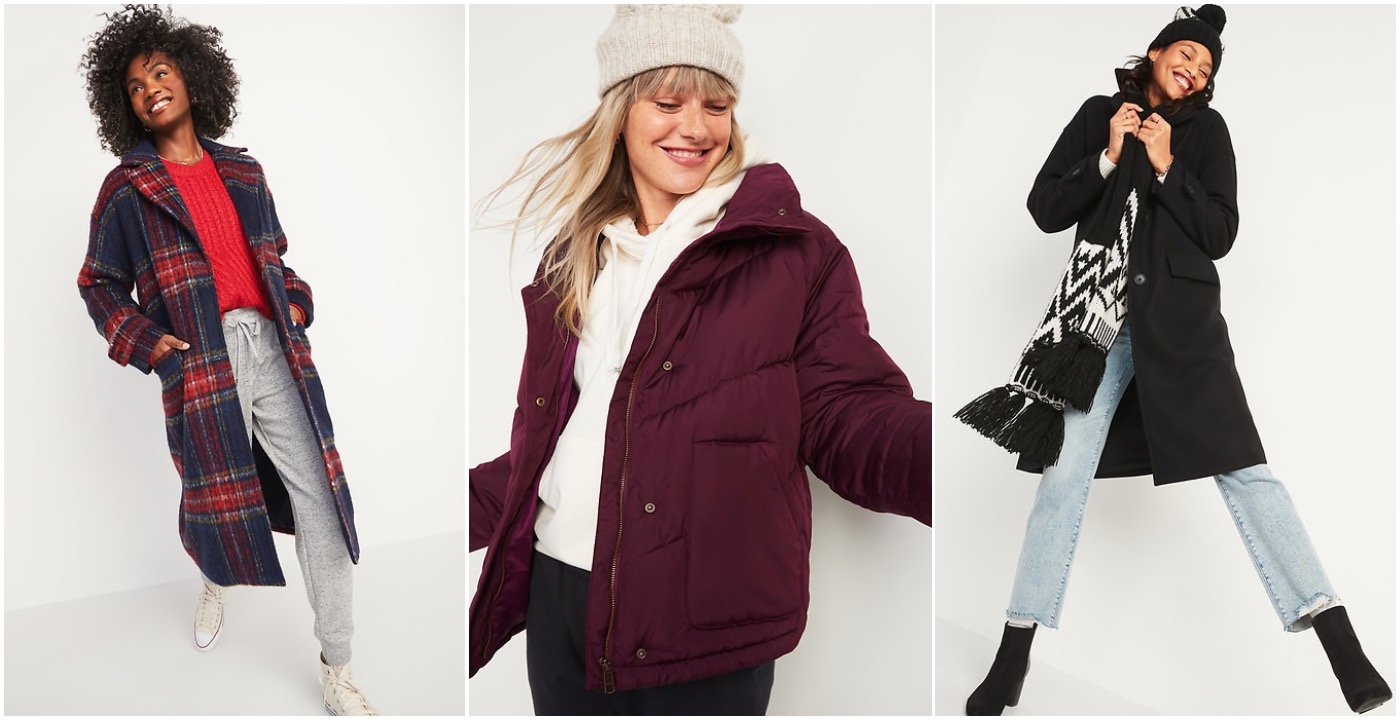 Best sweater deals on sale at Old Navy: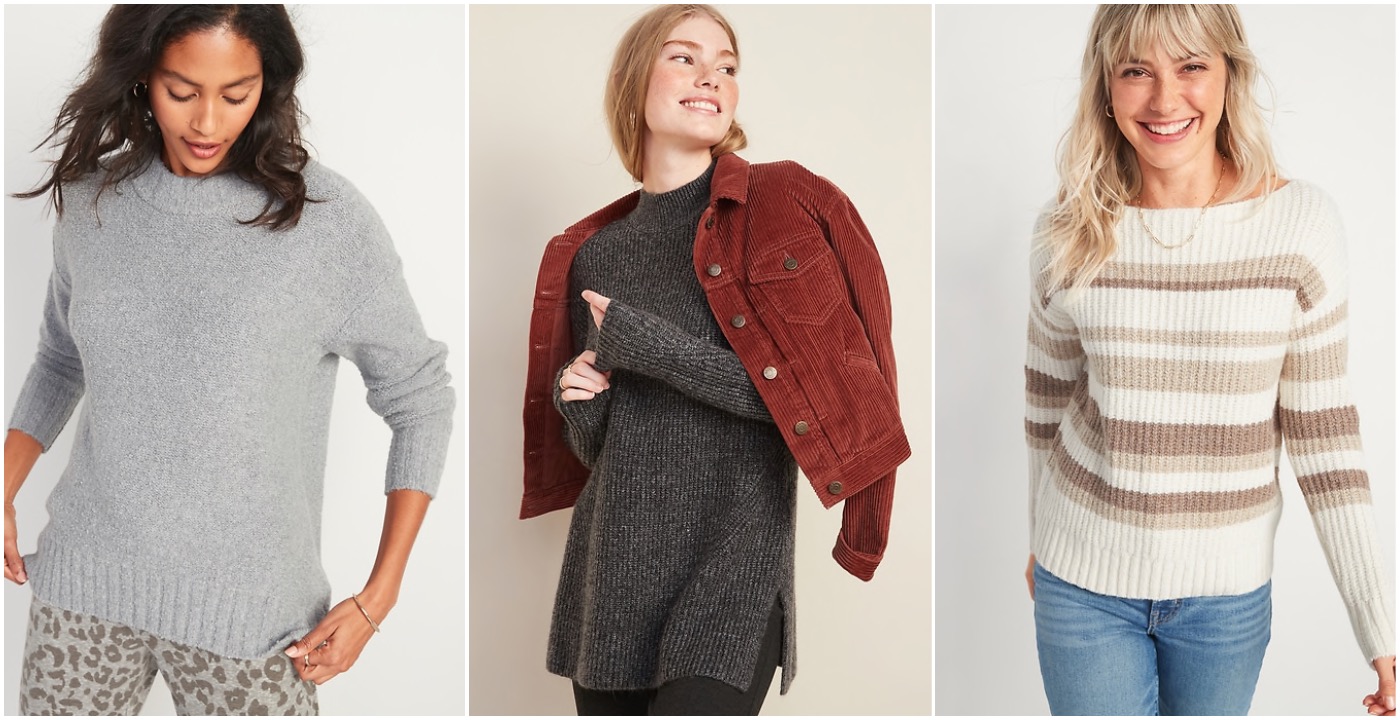 Best accessories deals on sale at Old Navy: