For International Women's Day, Old Navy is honoring the female statues in NYC with stunning floral installations
International Women's Day is not only a time to celebrate and honor the women in our lives, but also to remember those who came before us and carved a path that led to this moment in history. To celebrate, Old Navy created stunning floral installations all over Manhattan to pay homage to the powerful female leaders of the past. It's a beautiful tribute to all of the amazing women who broke barriers and glass ceilings.
It might surprise you to know that out of almost 150 public historical statues in New York City, only five depict historical female leaders. It seems like a gross oversight on the part of this city since countless women have contributed to its history.
Old Navy has adorned the statues of Eleanor Roosevelt, Gertrude Stein, Golda Meir, Harriet Tubman, and Joan of Arc in celebration of International Women's Day, as well as the Fearless Girl statue, which is fitting, as she is a modern symbol of the women's empowerment movement.
The floral installations are inspired by the colors and patterns of Old Navy's Hi Powered spring collection and it brings a beautiful flush of color to a city that is currently overrun by slushy, dirty snow. It's a lift we didn't know we needed.
You can also purchase the limited-edition Old Navy International Women's Day Tee for $14.99, and rep the day all year long.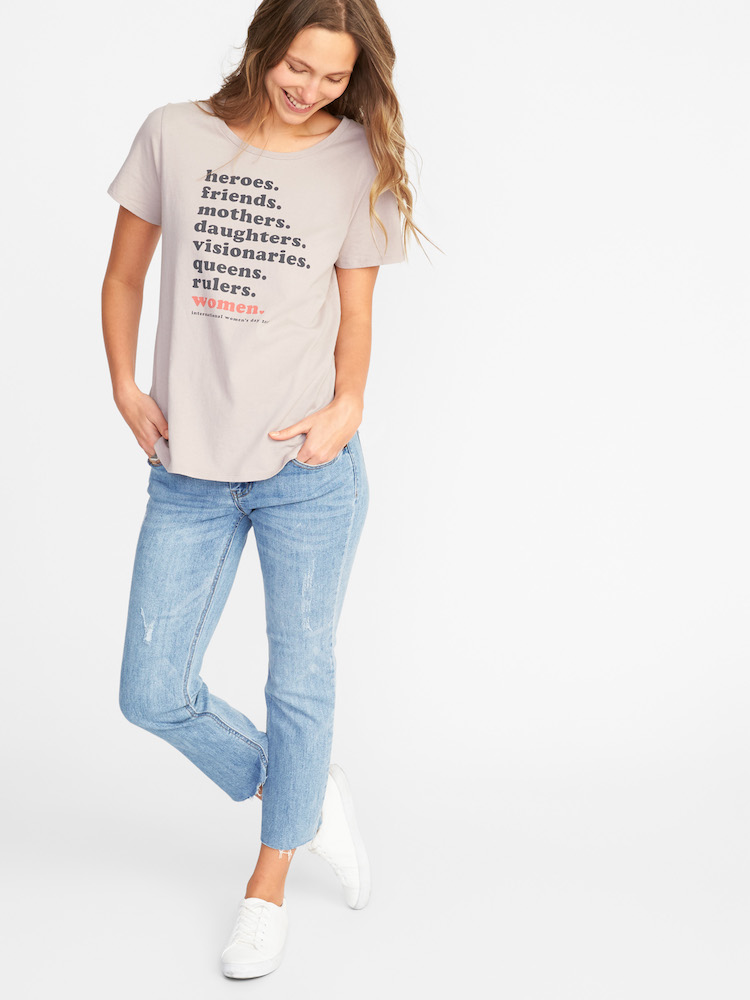 You can find it online and in-stores at Old Navy.
If you're in Manhattan, you won't want to miss these beautiful floral installations all over the city. Not only are they highly Instagram-able, but they're a beautiful reminder of those who came before us. There's no better day to reflect on their contributions than today!
Let's take a look at the gorgeous floral installations that celebrate International Women's Day.
Eleanor Roosevelt:
This former first lady is located at 72nd St. and Riverside Dr.
Gertrude Stein: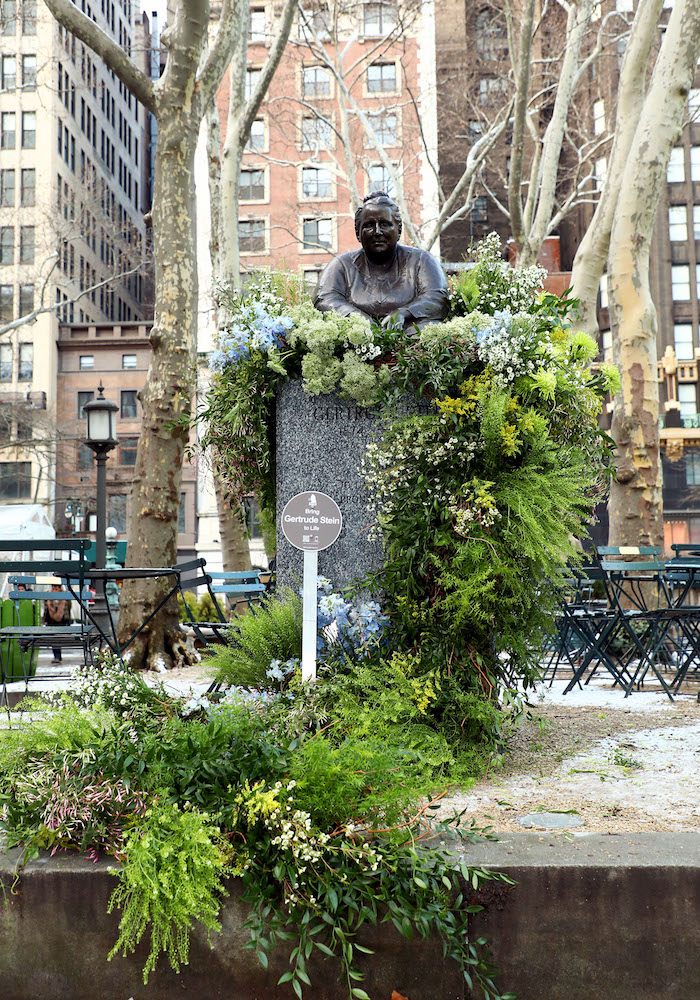 Legendary writer Gertrude Stein can be found in Bryant Park.
Golda Meir: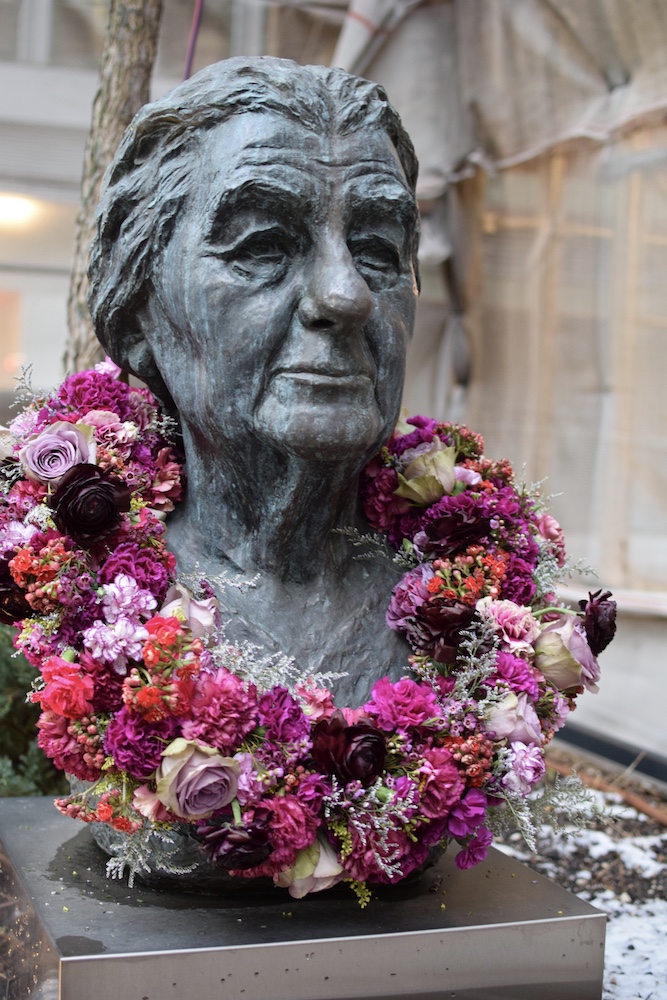 Israeli Prime Minister Golda Meir can be found on 39th St. and Broadway.
Harriet Tubman: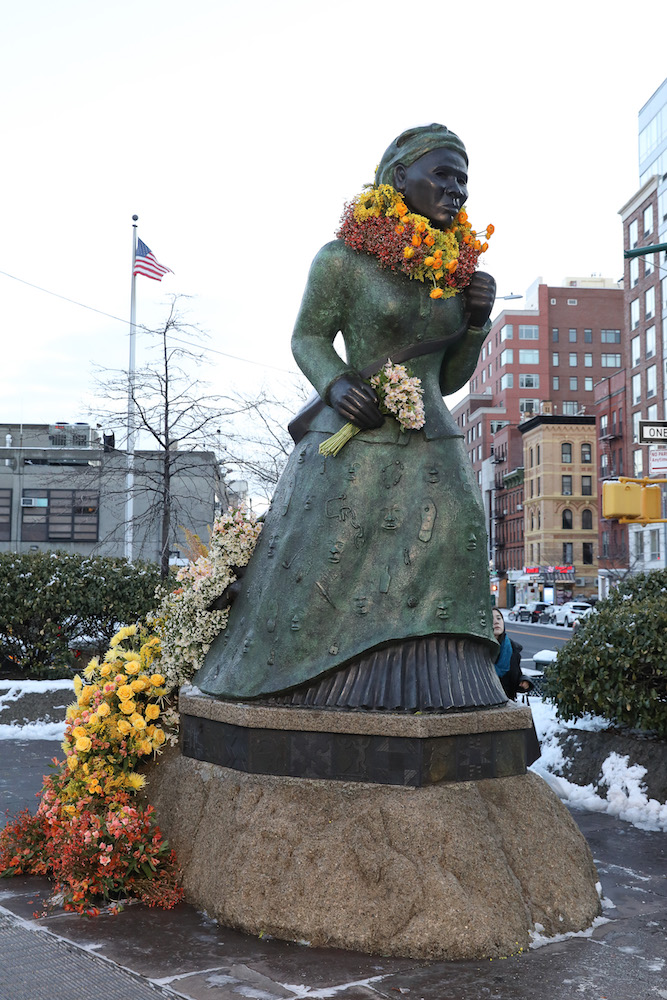 Abolitionist Harriet Tubman is located at 122nd St. and Frederick Douglass Blvd. in Harlem.
Joan of Arc: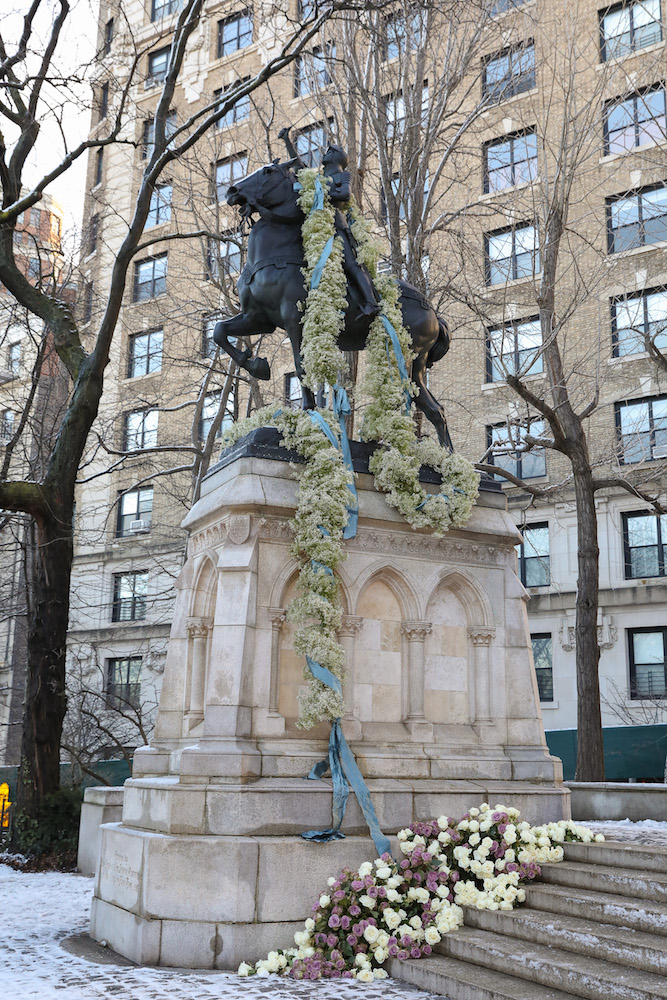 You can find this freedom fighter at 93rd St. and Riverside Dr.
Fearless Girl: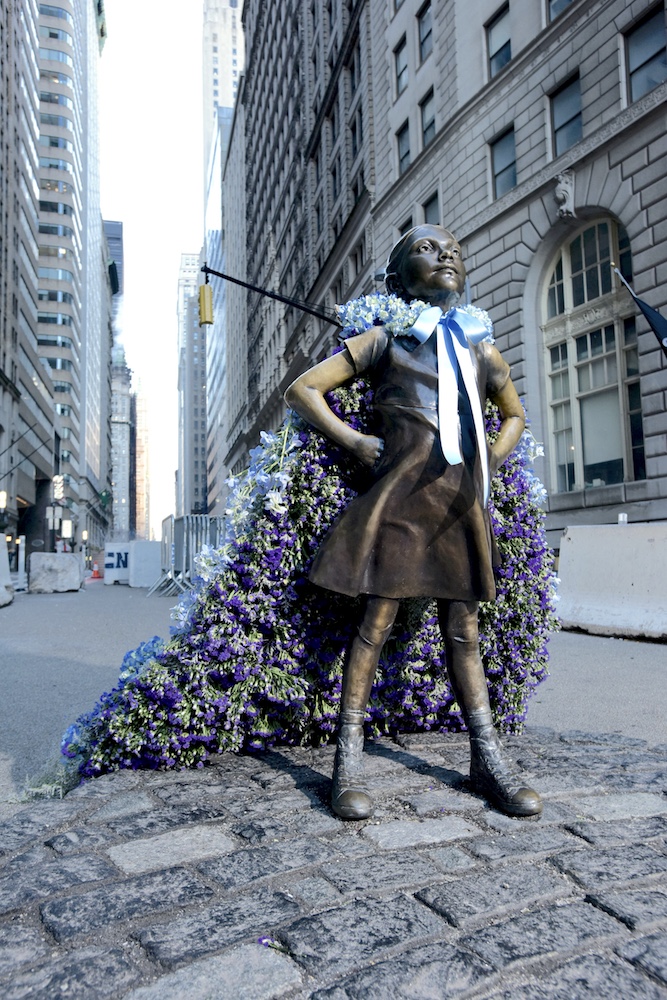 Even the Charging Bull is rocking a floral headpiece today, at Trinity Plaza.