How old do athletes have to be to compete in the Olympics? The answer is making us feel inadequate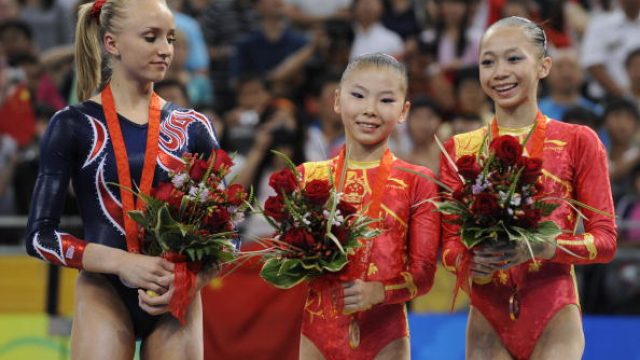 The 2018 Winter Olympic Games are about to begin, and it's hard not to get swept up in the flurry of excitement surrounding them. Who hasn't watched the Olympics and then felt the immediate desire to know everything there is to know about the athletes participating in the Games and the competitions themselves? It gets even more inspiring when you see young athletes doing their thing and even winning medals. In fact, there are about 10 teenagers competing in the Winter Games, which brings up the often-asked question: How old do you have to be to compete in the Olympics?
In the 2018 Winter Games, the youngest Olympic athlete is Wu Meng, a 15-year-old Chinese halfpipe skier. There are five other 15-year-old athletes representing various countries in skiing, figure skating, and snowboarding. Then there are four 16-year-old athletes. In Rio, the youngest athlete was 13-year-old swimmer Gaurika Singh. And remember the controversy surrounding the Chinese gymnasts from the 2012 London Olympics? Some of the gymnasts were missing baby teeth, they were so young.  It makes you wonder if there actually is an age limit.
The answer? Yes and no. There is actually no general age limit set for the Olympics across the board, and it depends on the sport. Different sports have the ability to impose age limits, which are then enforced by the International Sports Federation and approved by the International Olympic Committee. For example: the age limit for gymnasts is sixteen.
While sixteen might sound young, it's actually one of the older age limits, especially in terms of the Winter Games. Fansided came up with a list of age limits for all different sports, which is fairly extensive, and also surprising. Most of the winter sports require athletes to be at least fifteen years old. Skeleton has an age minimum of fourteen, and it doesn't seem like there's any limit for curling. The only sports with age limits 18 and over appear to be the biathlon (you have to be at least 22 years old) and ice hockey.
So why do certain sports require athletes to be of a certain age while others don't seem to care? It usually comes down to health concerns. Physicians have raised concern over the damage to a young person's body due to the rigorous training athletes have to go through — since someone under, say, 16 is probably still growing and developing, it can be a bad idea to put them through that much strain.
Well, there you have it. It looks like your childhood dreams of being an Olympic athlete may have been possible after all.