Celebrities are using the "old age" FaceApp filter, and you have to see Cardi B and the Jonas Brothers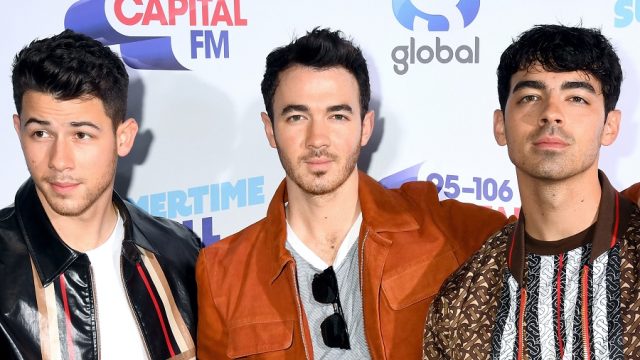 If you've ever wondered what you'll look like after you've lived a full life and earned a few wrinkles along the way, FaceApp is here to help you. The free app, available for download on both iOS and Android, allows users to place an "old age" filter on their selfies, resulting in some truly haunting visuals of what we're all going to look like in a matter of decades. So many people, including some of our favorite celebs, have tested out the filter, and are we the only ones kind of spooked by the photos?
The internet is truly a bizarre place, friends.
The way the filter works is that it supposedly uses "neural networks," similar to those in the human face, to change facial expressions and physical appearances, The Verge reported in 2017. That means the app is scarily accurate, which is most likely why it's a viral sensation right now.
We can't say we're looking forward to trying it out for ourselves. But we're pretty amused by getting glimpses into the futures of our favorite celebrities.
"When you take a trip to the Year 3000," the Jonas Brothers captioned their pic. Honestly, we still stan.
https://www.instagram.com/p/Bz_jY7Xns–
This is simply proof that Drake will never age.
https://www.instagram.com/p/Bz-J1E7FhzD
And neither will Pharrell. (Okay, this one is a joke, but it's too good not to share.)
No offense, Gordon, but it looks like you're melting.
SNL's Jay Pharoah is "Morgan Freeman & Bill Cosby's love child," in this pic—his words, not ours.
https://www.instagram.com/p/Bz–vAMpmtA
Cardi B and Offset are still looking top-notch 50 years from now.
Cardi shared and then deleted her own "old age" photo, which she captioned, "Me throwing up when I am 80."
https://www.instagram.com/p/B0APOz3gC4B
Sam Smith will be everyone's favorite grandparent.
https://www.instagram.com/p/Bz-9RmAgOPl
"Feeling cute might delete later," Lil Nas captioned his FaceApp pic.
https://www.instagram.com/p/Bz_cMjbFj5l
Iggy Azalea says she'll "age like milk." Gross.
If you want to hop on this trend, download the FaceApp and work some filter magic. But remember, once you see it, you can't unsee yourself in your old age.