This Olaplex Treatment Made My Hair Softer and Healthier Than Ever Before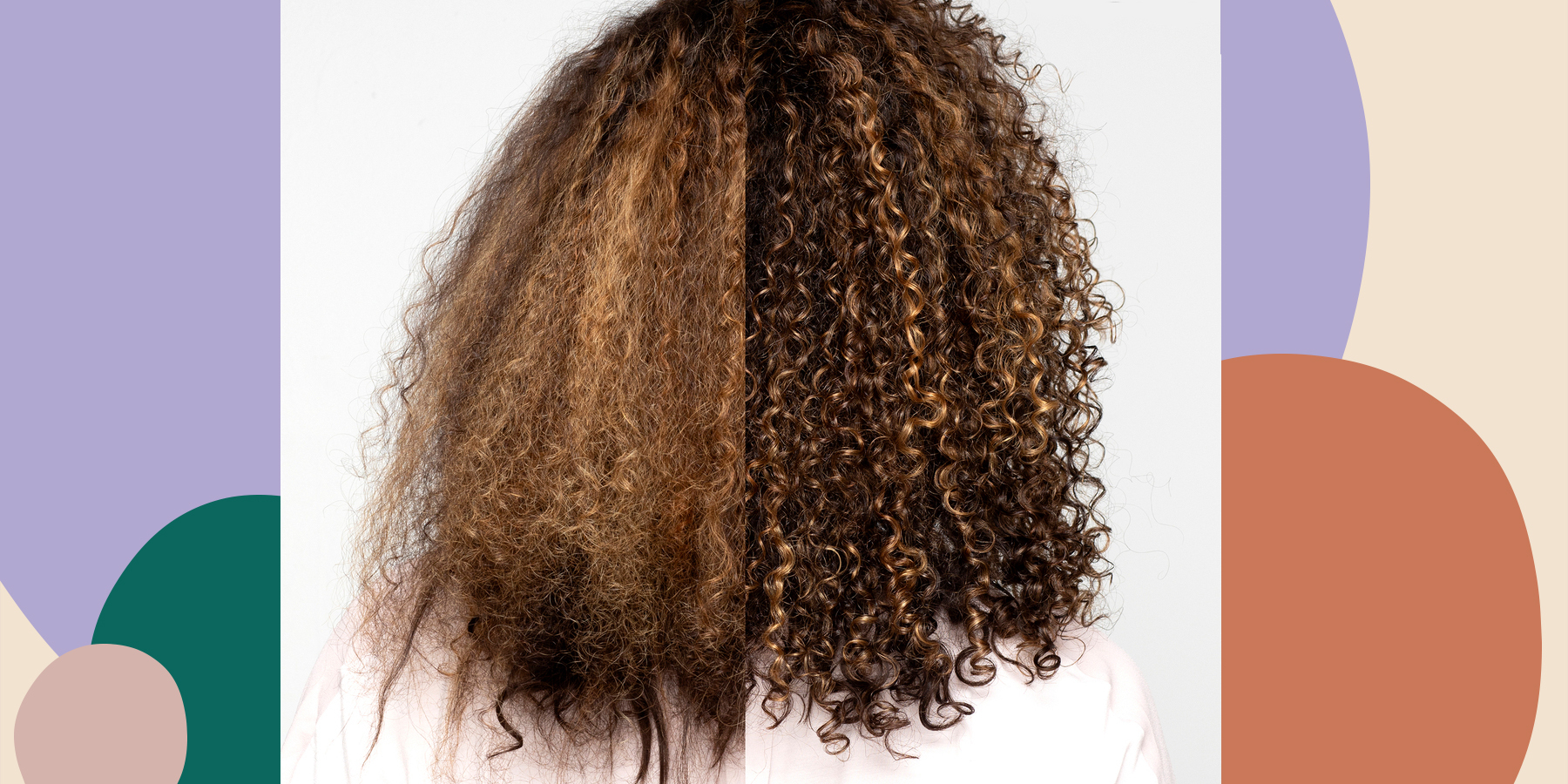 Welcome to Game-Changers, a weekly series in which we reveal the holy grail beauty products we're loving now—the ones that saved our hair, cleared our skin, and, in some way, changed our lives.
All I've ever wanted was soft, shiny, and healthy hair. However, I also insist on coloring it, and I've been known to get a keratin treatment every two years or so. Plus, I use hot tools all the time. The contrast between what I want and what I do is an irony that doesn't escape me, but I'm just not willing to miss a hair color appointment or to let my curly hair air dry. Instead, I lean on hair masks, leave-in treatments, and shine sprays to get keep my hair healthy—and of the hundreds of products I've tried, the best one has been the Olaplex No. 8 Bond Intense Moisture Mask.
I'd long heard of the magic of Olaplex's No. 3 Hair Perfector, but it wasn't until No. 8 launched earlier this year that I gave the brand a try. To use, I applied three pumps to damp hair (I have long, thick hair that needs a lot of product), working it in mid-length to the tips. I left it on for the suggested 10 minutes and then rinsed it out with warm shower water. Once I was out of the shower, I applied my typical leave-in and hair oil, then let my hair air dry. The result was seriously silky hair. I couldn't believe what I was feeling.
Olaplex No. 8 Bond Intense Moisture Mask
$28
Shop it
Sephora
I typically try to stretch out my wash days, but I was eager to see what my hair would look and feel like if I added Olaplex's No. 3 to the mix, too. A few days later, I applied the No. 3 to my hair and followed up with No. 8. I don't think my hair has felt so soft since the day I left my mother's womb.
Using this combo makes my natural curl pattern look bouncier and well-defined, and my hair looks infinitely shinier. I fully understand the Olaplex hype now—the results are unrivaled. In a press release from the brand, Olaplex says it did an independent clinical study of its No. 8 Moisture Mask and found that after just one use of No. 8, the highly concentrated formula added 2x more shine, 4x more hydration, and 6x more smoothness for all hair types. Plus, a consumer study with 80 people found that 94% of testers saw more body after just one application.
The mask uses a cocktail of botanical ingredients to make its cult-worthy formula. The list includes avocado oil, meadowfoam seed oil, rice bran oil, rosehip seed extract, and sunflower seed oil for moisture and shine. But what really makes this treatment unique is a proprietary bond-building ingredient used in all Olaplex's products: Bis-Aminopropyl Diglycol Dimaleate. This builds a permanent bridge between the hair bonds, which often get weakened with chemical treatments, hair dye, and hot tools. Plus, it prevents protein loss, so you don't need to worry about losing hair elasticity or shine.
Needless to say, I've already stocked up on Olaplex's No. 8 Moisture Mask and its No. 3 Hair Perfector. The two work splendidly on their own, but together they're a true powerhouse. I use the combo once or twice a week, and I'm never going back to a haircare routine without them.