Okay, but first, coffee — illustrated
You love coffee. I love coffee. We all love coffee! Okay, fine, we have a few tea fanatics out there, and while we love you guys very much, we can't help but put our coffee allegiance first and foremost. Because think of all the good and wonderful things that come with coffee: flavored creamers, bagels, donuts, fancy French presses that look super cute in our kitchen, latte foam art, a boost of much-need energy that makes Tuesdays bearable!
Which is why this week's Illustrated How-To, is how to do this whole coffee thing right. You need the proper condiments! You need baked goods! You need whatever makes your coffee experience feel cozy and yummy and good.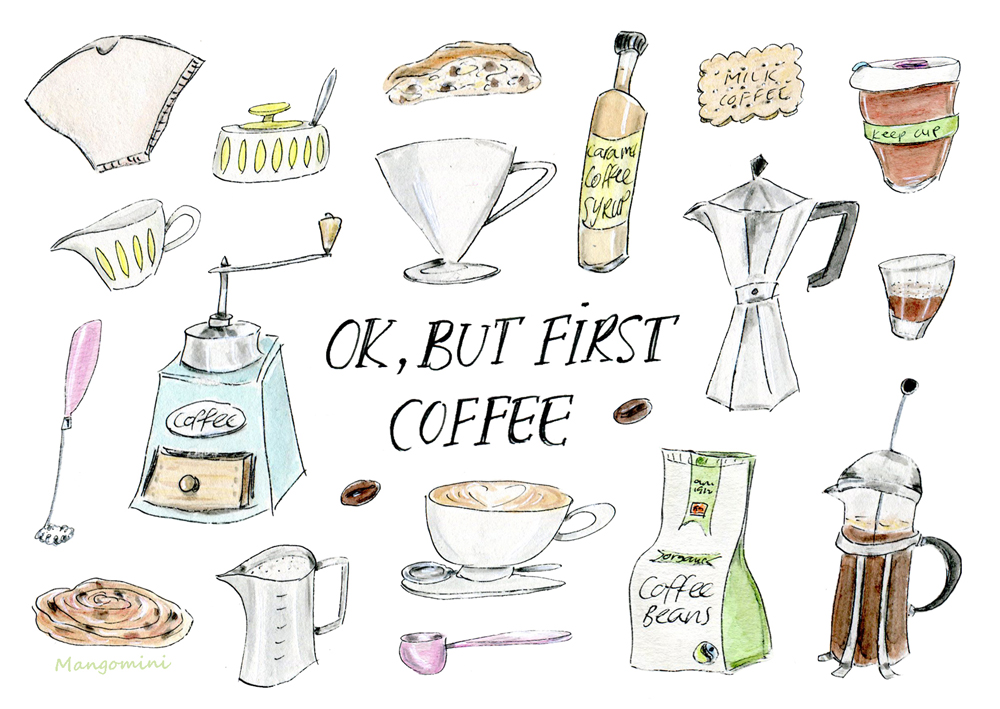 Our suggestion? This reusable KeepCup for your coffee on-the-go (or, let's be real, wherever). It's $18.