"OITNB's" Ruby Rose just completely changed her hair, and it's wicked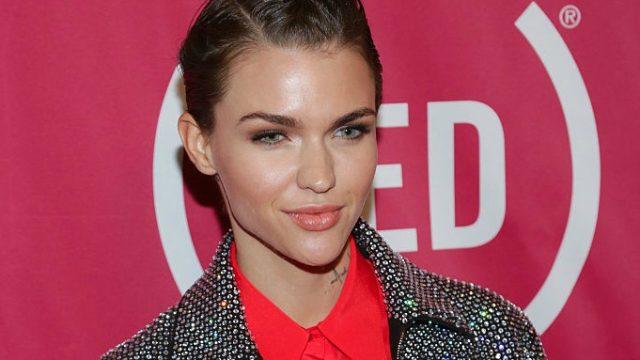 Sorry, pastel pink, lilac, and seafoam green: Orange is the New Black's Ruby Rose just made emerald green hair the new must-have hair color of the season. Yes, that's right, EMERALD GREEN.
She dyed her hair just before Valentine's Day, documenting and sharing the process on her Instagram and Twitter feeds. Apparently, she chose this particular shade of green in preparation for her role in 2017's xXx: The Return of Xander Cage, which also stars Vin Diesel.
She shared some doubts about the actual transformation, captioning the above photo with "Took some photos of the process today.. Photo two is that moment where you look in the mirror and question if your hairdresser has your best interest at heart hahaha love you Brant."
It's nice to know that everyone, even the beautiful and infinitely talented Ruby Rose, freaks out a little after making such a huge hair change. However, the she had hinted at upcoming changes to her image in a prior Instagram photo, where she posted a photo of herself working out captions with "Last day as Ruby.. Starting tomorrow as Adele.. xXx transformation to come…"
After that one, she posted another image of herself working out, this time with the bright green hair. I just hope the green hair dye didn't bleed all over her black-and-white tank top — I have ruined so many cute workout clothes from my bright hair dripping multicolored sweat into the necklines. Of course, this is Ruby Rose we're talking about, so even if that happened to her, she could probably still make it look awesome.