This "Orange is the New Black" star's creepy throwback photo is totally giving us some great Halloween ideas
The ladies are back in Litchfield, as Orange is the New Black, the awesome Netflix series about life in a women's prison, is back to filming. We've been watching closely for any tidbits that might be revealed, especially after last season's dramatic end. Today, one of our fave stars, Lea DeLaria, who plays Boo on OITNB, posted a photo that at first got us excited about a Halloween episode of Orange is the New Black, until we realized she was throwing back to an awesome look from Season 3.
Lea DeLaria posted this picture of her face with the creepy clown makeup from Season 3.
Boo wore this makeup in the premiere episode of Season 3, where Boo had dressed up as a creepy clown to amuse the children that came to the prison for Mother's Day. She also had a scene with Pennsatucky that was both hilarious and touching, because she helped Pennsatucky deal with her feelings on the day, while wearing this dramatic makeup.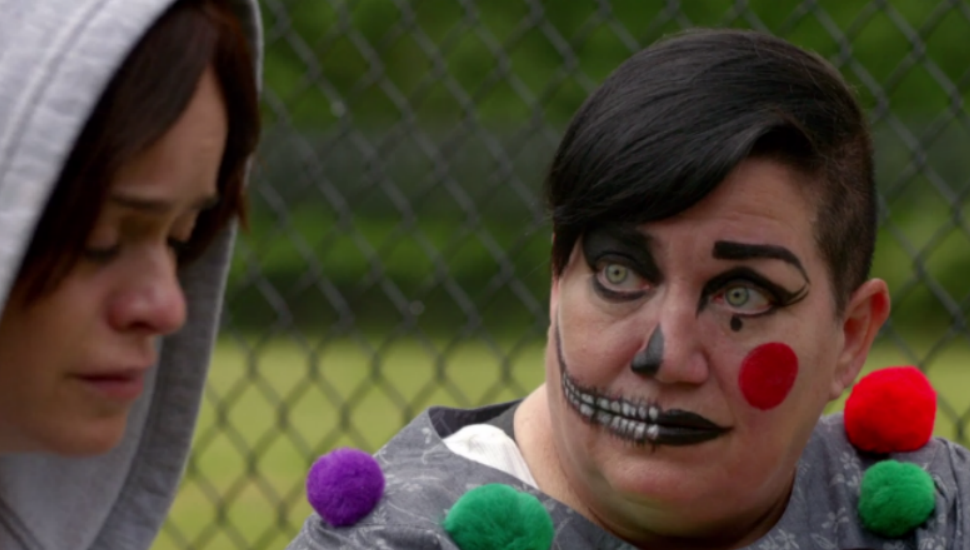 This creepy riff on a clown outfit actually gave us really cool inspiration for a Halloween costume.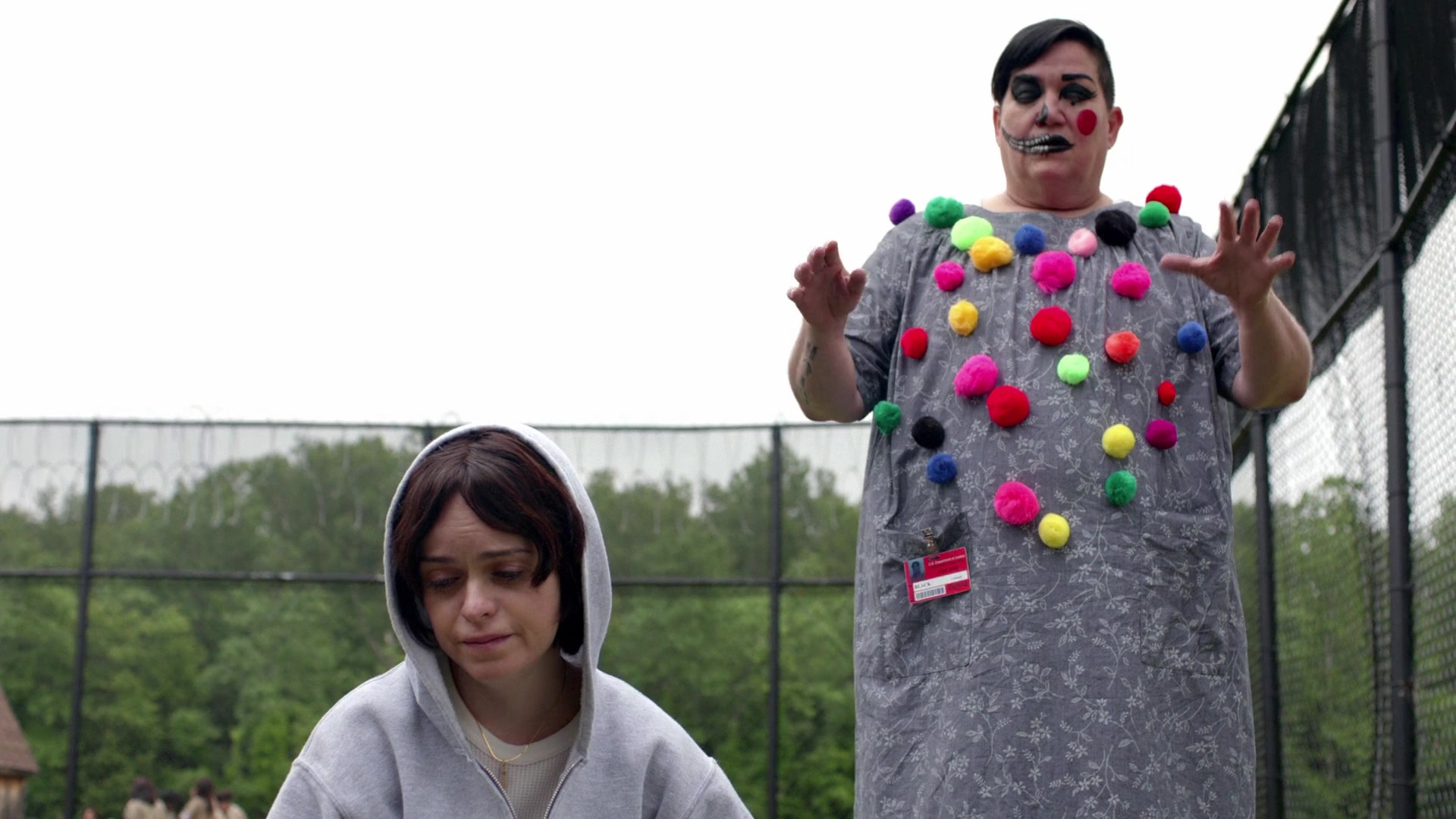 With all the weird clown activity making headlines, we wouldn't want to go out on Halloween as a traditional clown. And also, people have dressed as all of the OITNB characters endlessly, so we'd love to do something different. This Boo as a clown outfit might be perfect. The brilliance of this costume is in its simplicity, because Boo can't get many supplies to be a clown in Litchfield, so all you need is a large gray tunic, some colorful pompoms from a craft store, and someone who can do good creepy makeup.
With a creative costume like this, we could definitely bring the party.