This "OITNB" star looked like the perfect hipster Minnie Mouse at Disneyland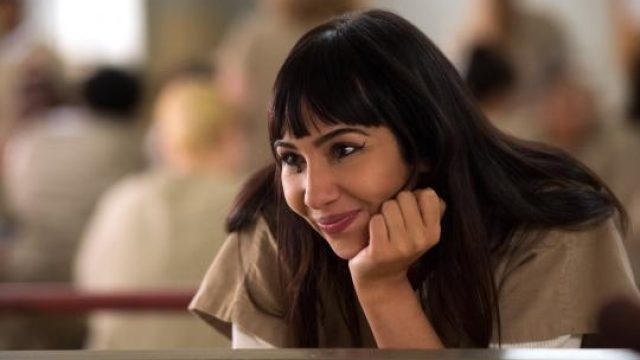 No matter how old we are, most of us still get SO excited for Disneyland. Something about the nostalgia and the positive feeling from the Happiest Place on Earth brings a spring to our step. Plus, they've started catering to adults with events like the 2017 Disneyland Food and Wine Festival, which will offer delicious food tastings at the resort.
Therefore, it's no surprise that one of our Orange is the New Black faves, Jackie Cruz, who plays Flaca, enjoys Disneyland just like the rest of us. She posted pictures on Wednesday from her magical trip. And it looked like so much fun.
Jackie Cruz of OITNB even dressed up as a hipster Minnie Mouse for her Disneyland trip.
https://www.instagram.com/p/BP-wpnrhgmK
"I believe in Magic @disneyland #disneyland"
Jackie definitely looks like she was touched by a little fairy dust in this totally cute ensemble. With her high-waist jeans and Minnie Mouse red crop top, she's got a hip Minnie vibe. Plus, we LOVE her oversized Minnie ears and perfect bright red glasses.
Jackie went with her OITNB co-star and real life bestie Diane Gurrero and her little sis.
https://www.instagram.com/p/BP8ugLMhwvl
And they definitely make those mouse ears look fierce.
https://www.instagram.com/p/BP8wdEwh2N7
And we love Jackie's addition of a cropped sweater to her perfectly modern Minnie look. (P.S. Jackie, we don't think it's cropped too short at all. You look fierce!) We love that these ladies had such a fun time together. And now we can't wait to take our next trip to Disneyland.