Obsessed with these just-released OITNB Season 3 bloopers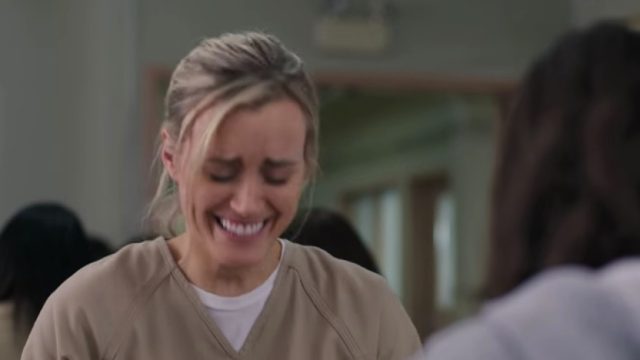 June 17, 2016. That's the day Orange Is The New Black will finally, finally return for its fourth season on Netflix and we couldn't be more excited. But that premiere date is still 17 weeks, or 122 days, away and until then we have to hold onto what we can get.
Luckily for us, Netflix has deigned to give us a little somethin' something and finally released a blooper real from the show's stellar third season, featuring all the flubbed lines and character breaking that we could have wished for.
What's more, we now know that the show will be returning for not just a fourth season, but a fifth, sixth, and seventh season with showrunner Jenji Kohan signed on to keep OITNB in its essentially perfect state.
"In some cultures, 'May you lead an interesting life,' is a curse, but I don't live in those cultures," Kohan said in a statement released earlier this month. "Here's to keeping it interesting. Thanks Netflix! Both thanks and you're welcome Lionsgate! And kudos and gratitude to the stellar cast and crew and writers and producers and editors and musicians and mixers and shleppers…with whom I have the pride and honor of crafting this show. Three more years! Three more years!"
As one of the most diverse and women-centric shows out there, we're also looking forward to four more seasons of laughter, crying, and general insanity at Litchfield. 122 days and counting!