This "OITNB" actress wore a bathing suit on the red carpet and slayed everyone around her
OMG stahppp what you're doing and check out what almighty beauty queen Dascha Polanco wore over the weekend, to the Blonds show at New York Fashion Week.
https://www.instagram.com/p/BKPOXPGh_Xg
This look is errthang, y'all.
In case you couldn't quite tell, the gorgeous Orange Is the New Black actress, who has sharply criticized brands and designers who refuse to dress women larger than a size zero, is rocking a swimsuit and no pants on the red carpet and giving absolutely zero fucks about anybody's whack definition of a "perfect body."
https://www.instagram.com/p/BKPOyUMBNVi
Polanco, who plays Dayonara Diaz on OITNB, topped her ultra-fab swimsuit with a glittering, floor-length pink coat adorned with the Virgin Mary.
https://www.instagram.com/p/BKPYgeZB2cd
Yasss, kween.
Polanco told Vogue that her hair was inspired by Latina icon Selena, and that her stylist, Darius Baptist, encouraged her to wear the thigh-baring suit "since I'm so self-conscious about [my legs]."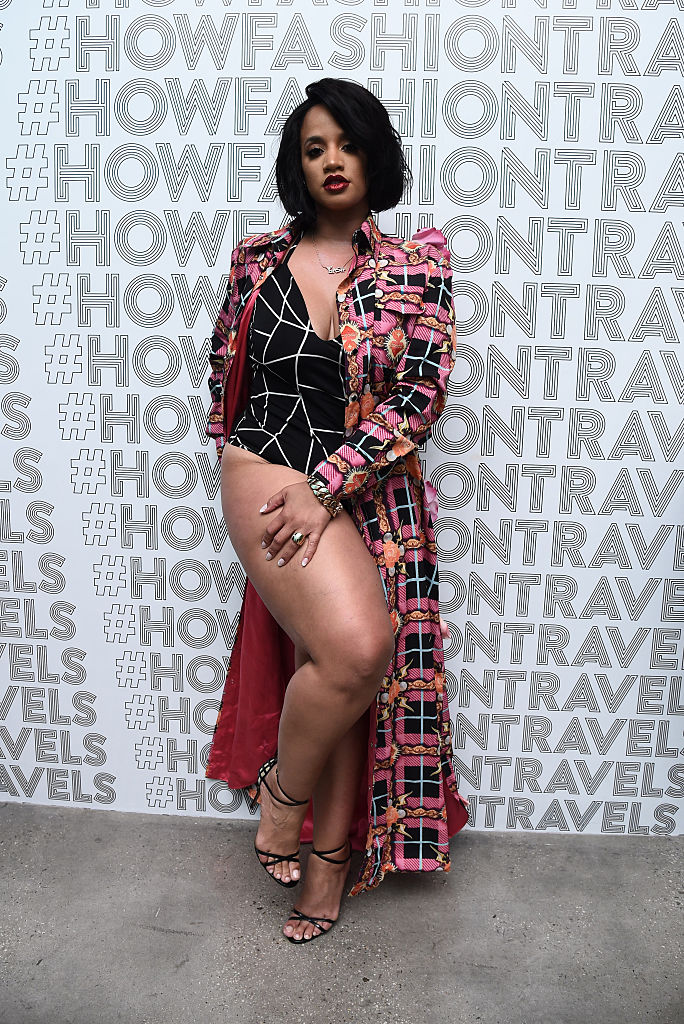 "But fuck it, this is me, this is who I am, this is real. I was made this way. There's people that are paying for this."
She also hashtagged her Instagram pics #selflovery, which we think perfectly describes her sartorial vibe.
We think Polanco is right where she belongs in the front row at NYFW and we can't wait to see what she wears next.