Have oily skin? These 13 foundations work like magic
As if having oily skin weren't hard enough, trying to find a foundation that will stay in place when the temperature starts to rise (whether naturally or from dancing all night). Even though so many foundations out there that promise to keep you "matte all day," many of them don't quite meet the mark.
Makeup is a huge part of my life, and having oily skin makes life much more difficult than it has to be. Most foundations I've tried leave me looking super shiny and my skin feeling sticky by the end of the day. Most annoying, my foundation usually separates and looks like a terrible hot mess just a few hours in. No bueno.
"Oftentimes, it's the ingredients in the foundation that can make oily skin and complexions even more oily," explains celebrity makeup artist Robert Sesnek. His recommendation is to avoid foundations that contain high levels of oil in the ingredients, and to instead look for foundations that have a semi-matte and natural-looking feel. Usually, these are the ones that say things like "Oil-Free," "Long-Wear," or "Matte" on the label.
To be very clear, oil and sweat are not the same thing.
However, both may affect how your foundation wears when it gets hot. Sweat is basically water that your body releases when it's hot to help you cool down, while oil is produced in the sebum glands in your skin. Warm weather tends to speed up the production of oil in the skin, hence why your skin gets even more oily in warmer temperatures. From a semi-scientific standpoint, nothing can (or should) really block your skin from producing oil. However, the right foundation formula can stop your oil production from working overtime.
Contrary to popular belief, powder foundation is not the only solution to our oily skin woes. Though the right powder foundation can do the trick, there a quite a few oily skin-approved foundations that won't slide and glide off skin.
From matte finishes to transfer-resistant formulas, here are the 13 best foundations for people with oily skin:
1L'Oréal Paris Infallible Pro-Matte Foundation
Looking for a foundation that will mattify your complexion and last without a primer? This creamy, buildable, and sweat-proof foundation is for you. It goes on smooth and provides a demi-matte finish that doesn't look caked on or flat. Plus, the brand claims that it can effectively keep oil at bay for up to 24 hours, so you'll be set from morning 'til night.
2Giorgio Armani Power Fabric Longwear High Cover Foundation
This lightweight liquid foundation gives you full coverage without being heavy or cakey, making it great for covering up dark spots or breakouts. It glides onto the skin without sinking into pores and gives an almost second-skin effect that lasts up to 16 hours.
3Make Up For Ever Matte Velvet Skin Foundation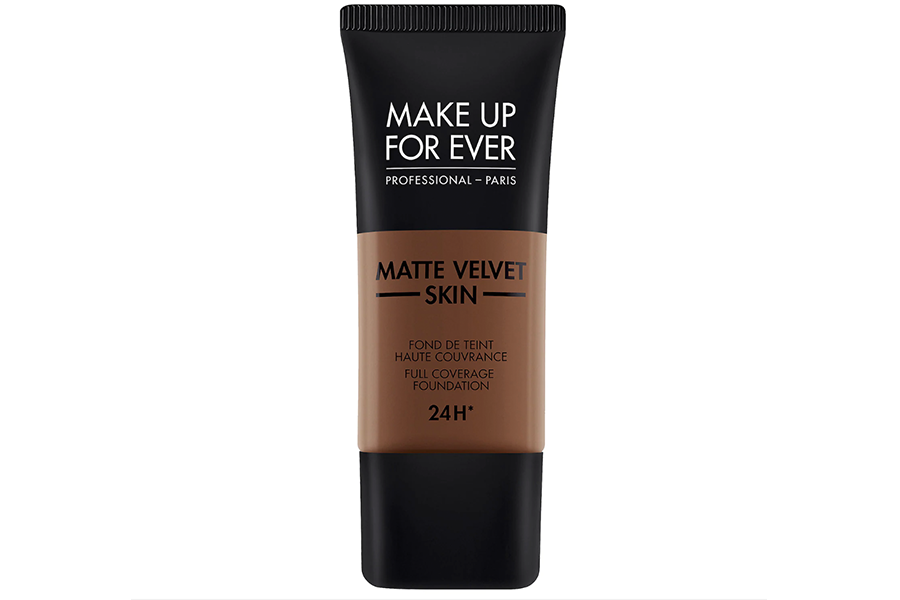 Made with oil-absorbing powders that ensure shine control, this ultra-pigmented, full-coverage foundation delivers a gorgeous velvet matte finish that doesn't cake, flake, or fade. Plus, with 36 shades available, it's easy to find a match.
4Fenty Beauty Pro Filt'r Hydrating Longer Foundation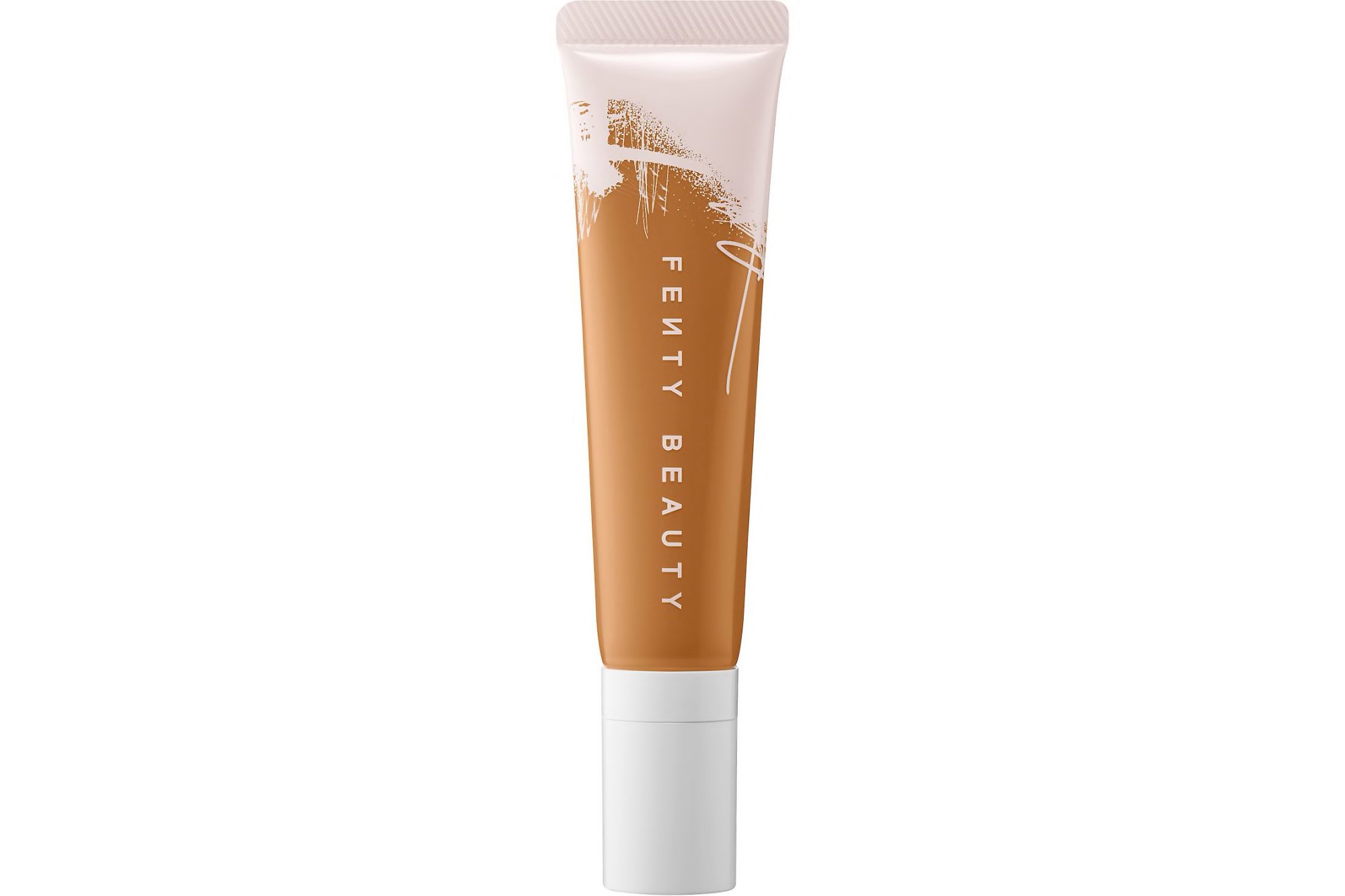 Leave it to Rihanna to create one of the best foundations there is for people with oily skin. It comes in 50 shades, provides medium-to-full coverage, has a hydrating formula, and gives skin a natural satin finish.
5Estée Lauder Double Wear Stay-In-Place Foundation
The proof is in the pudding and in the name. This buildable full-coverage foundation is transfer-proof, sweat-proof, and sets itself without the use of a powder. If you really want show your oily skin who's boss, this foundation will definitely do the trick.
6Lancôme Teint Idole Ultra Wear Foundation
For starters, the 40-color shade range is impeccable. If you're longing for a long-wearing foundation that isn't thick or greasy and looks absolutely flawless, this medium-coverage one is the answer to your makeup prayers. Also, it has SPF in it which will do you great justice.
7 Clinique Acne Solutions Liquid Makeup Foundation
$29.50
Shop it
Available at Sephora
If you have oily skin and are also prone to breakouts, this foundation is for you. Not only is it mattifying, it acts as a treatment for acne breakouts since it's infused with salicylic acid. Many acne-prone purchasers of this foundation say it has tremendously improved the breakouts that they experience.
8 Too Faced Born This Way
While this foundation may not be mattifying or specially made for oily skin, its lightweight coverage is everything any oily gal could ask for. Coconut water in the foundation helps keeps the skin balanced, and even the oiliest of skin will slay the day wearing it. If you typically have oily skin but don't necessarily care for a matte finish, try this with your favorite loose powder.
9MAC Pro Longwear Nourishing Waterproof Foundation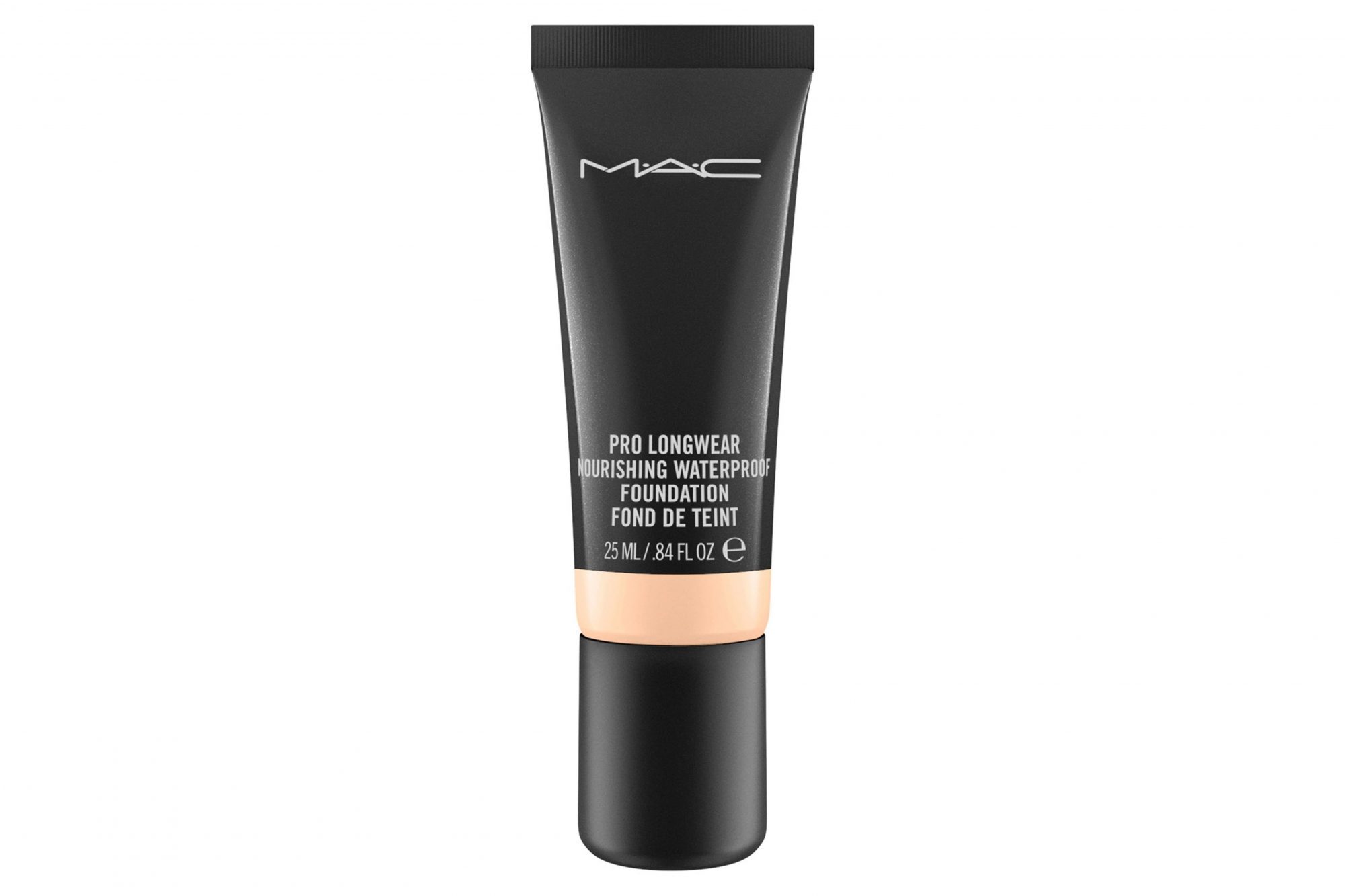 If you thought 24-hour-wear foundations were impressive, this 36-hour waterproof one will knock you out the water (pun intended). For those with oily skin who also tend to sweat in the heat, this foundation will keep you dry by repelling water and sweat at the skin's surface.
10Maybelline Super Stay 24 Hour Foundation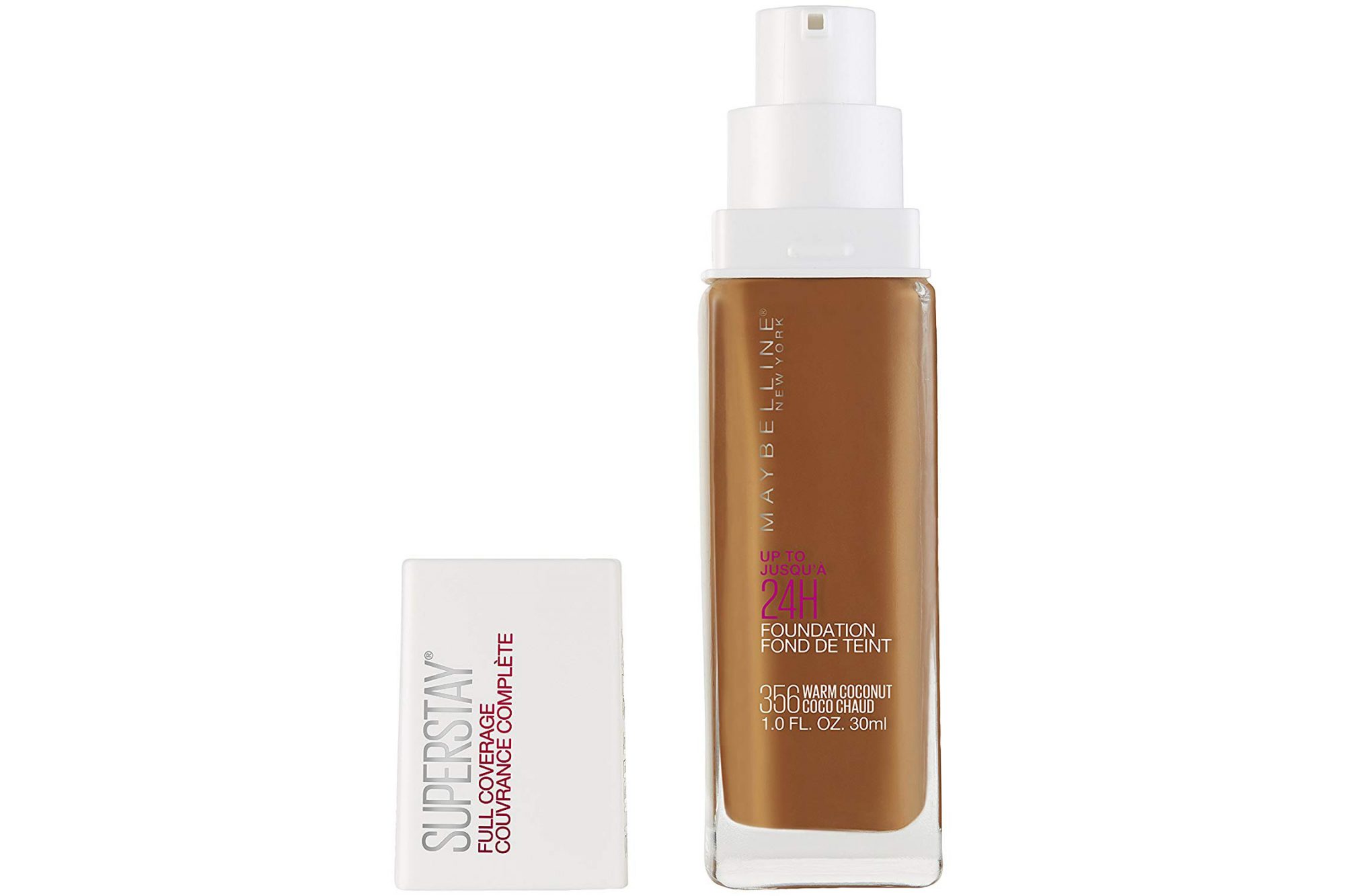 This foundation is one of my personal favorite drugstore foundations for oily skin. The coverage of the Maybelline Super Stay Foundation is absolutely amazing, and you get a lot of bang for your buck due to its long-wearing capabilities. This super blendable foundation feels light while covering any of your imperfections—it's definitely a must-have drugstore complexion product.
11Bobbi Brown Skin Foundation Stick
This foundation does a great job of smoothing onto the skin and looking really skin-like. As an added bonus, it's oil-free and oil-controlling. The stick form also makes it great for touch-ups.
12Becca Ever Matte Shine Proof Foundation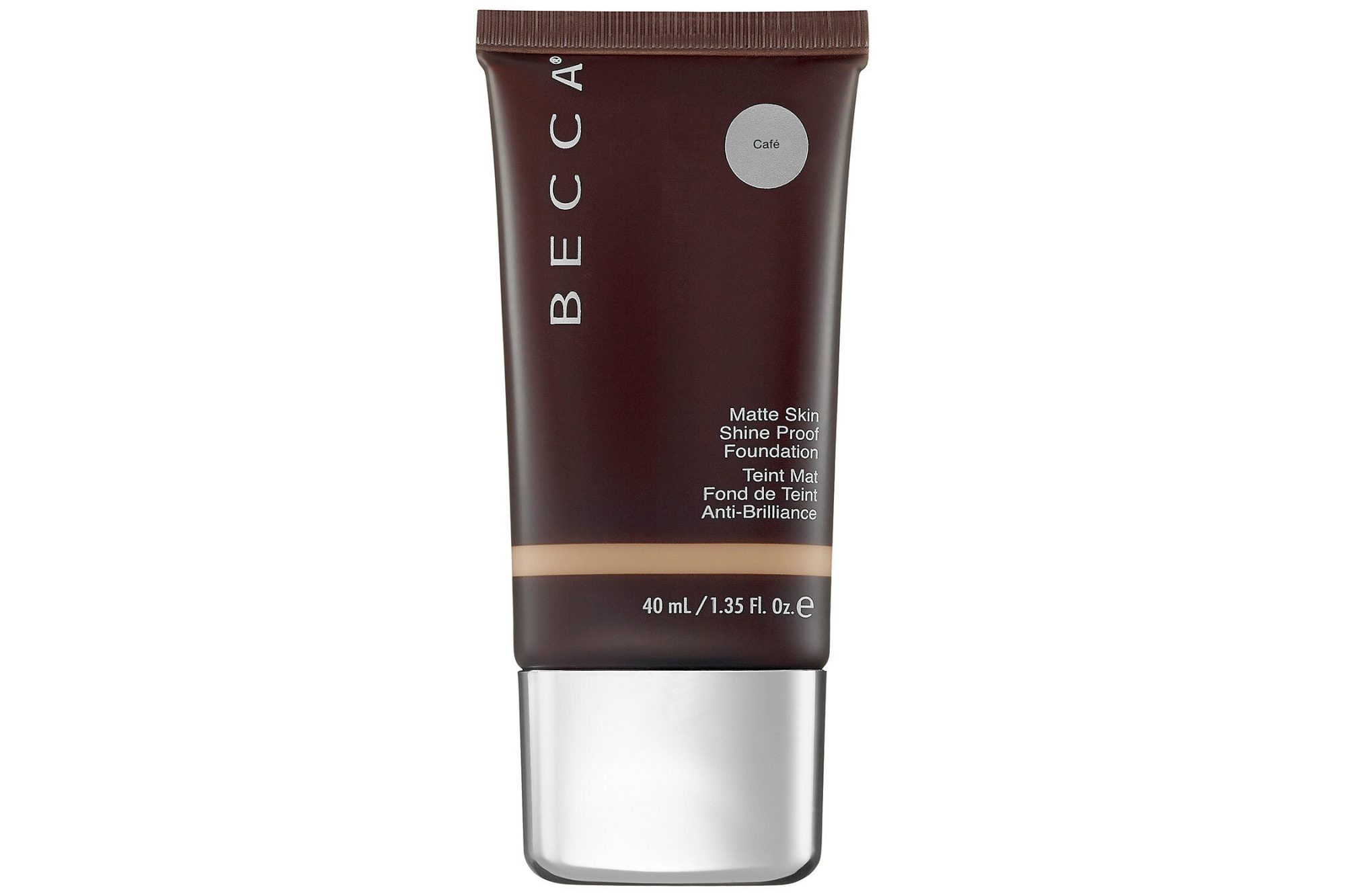 This is known around the beauty blogosphere as the holy grail of oil-controlling foundations. If you're looking for something that comes more than highly recommended, this is definitely the foundation for you.
13Tarte Amazonian Clay Full Coverage Foundation SPF 15
Tarte's Amazonian clay formulations changed the makeup game, and this foundation is proof. Its creamy full-coverage formula dries down to a matte finish, and it won't slide or glide, no matter how much fun you're having. Plus, it has SPF, I love SPF.