Oh Joy! teased more pieces for their upcoming dog accessory collection at Target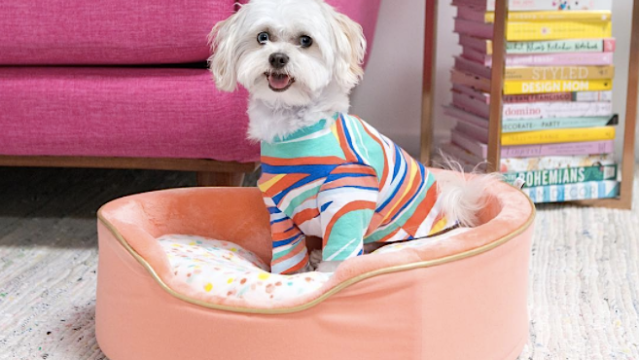 If you've been keeping up with our fangirling over colorful design brand, Oh Joy!, then you already know that they're dropping a dog accessory collection at Target — and it's got our tails wagging! The brand is known for cute and fun housewares and baby gear, but now they're expanding the family to include fur children. Oh Joy! teased pieces from the pet collection on the company's Instagram, as well as founder Joy Cho's account. Starting February 12th, you can spoil your pupper with dog beds, coats, bowties, bowls, toys, and more.
Designer/blogger/mom Joy Cho started Oh Joy! as a design firm in 2005. Based in LA, Joy has three books under her belt in addition to her collections of baby clothes, wallpaper, and even Band-Aids. The items available now via Oh Joy! for Target are pretty snazzy, so we know that everything in the pet collection will be equally fabulous. We love the colorful stripes and dot patterns we're seeing so far.
Would you just look at this lil' muppet on a tuffet?
This pretty peach-colored bed looks so comfy, WE want to sleep in it. (We'd wear the striped tee, too.)
It's a bow-wow tie.
What a dapper pupperino!
STRIPEY RAINCOAT.
Frenchies make everything look extra fancy.
Party hats are a must for any dog birthday celebration. (Yes, that's a thing.)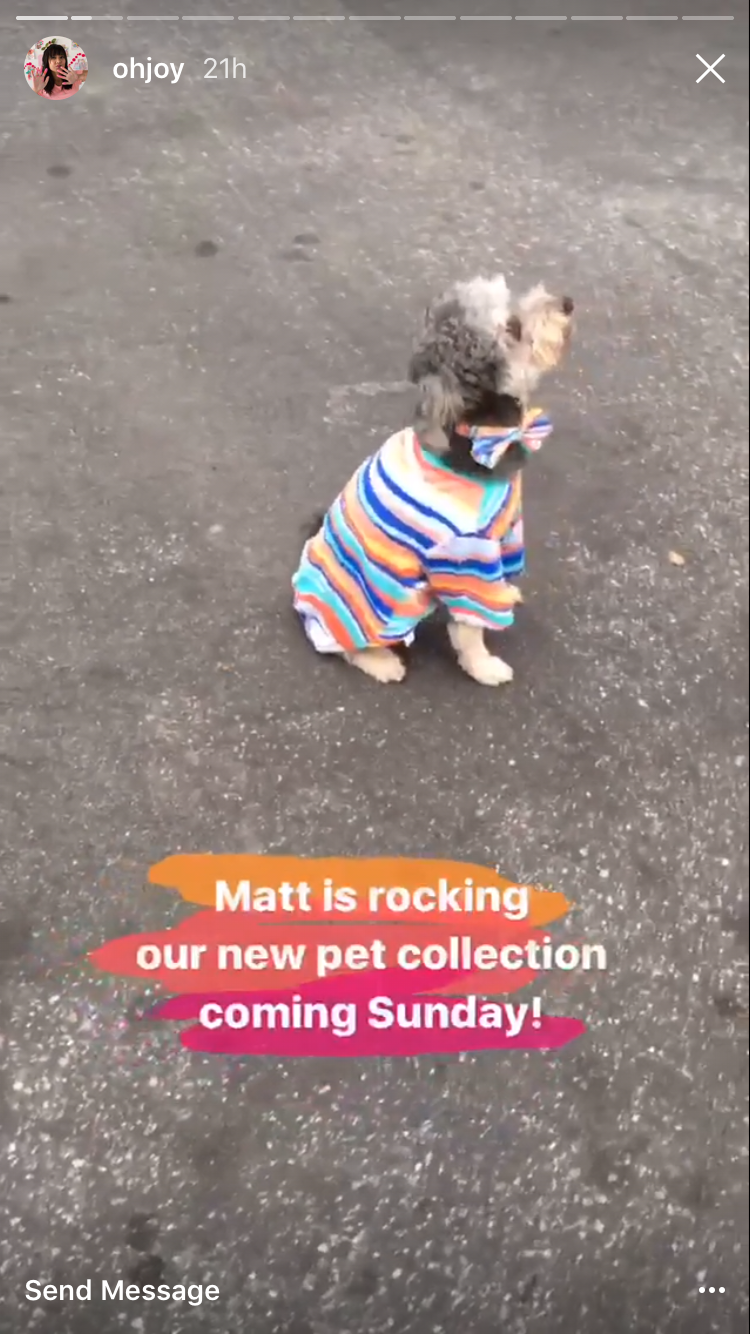 This dog's name is Matt. Animals with human names are kind of the best thing ever.
Don't be sad, little doglet! You'll have some cute Oh Joy! things soon.
The Oh Joy! for Target pets collection launches in select stores and online February 12th.