Ofra Cosmetics's new island-themed collection will make you want to take a getaway trip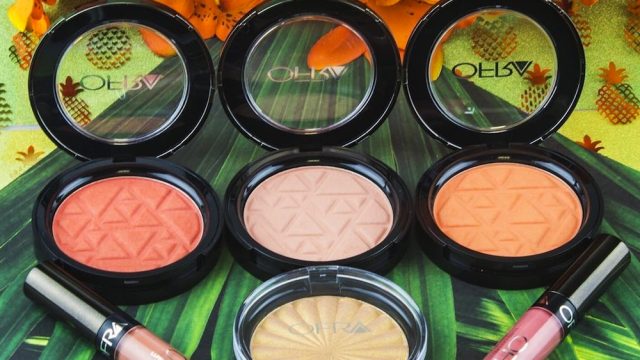 This week's summer solstice has us all desperately lusting after a tropical getaway — sandy beaches, delicious cocktails, and poolside massages are all dancing about in our brains. Ofra Cosmetics' new collection, Island Time, is only adding to fierce beach desires. What does a girl need to do to be laying in the serene sands of the Caribbean?
Even if we can't get ourselves to an island vacation, in reality, Ofra's collection will at least make us look like we're savoring some time in the tropics. These gorgeous shades will transport you straight to your favorite vacation spot and make you look like the glamorous beach queen you truly are in your heart.
The Ofra Cosmetics Island Time Collection launches on July 2nd at 1 p.m., EST online at Ulta and OFRA.
Aren't they beautiful?
The collection includes three new blushes, a new highlighter, and a lip trio. The blushes are called Mai Tai, Bellini, and Punch; the highlighter is called Bali; and the Lip Trio shades are Rio, Cocos Island, and there's a new metallic liquid lipstick called Aruba.
https://www.instagram.com/p/BVpqi97BNIl
Fans of Ofra Cosmetics are pumped to hear about the new Island Time Collection, as they should be!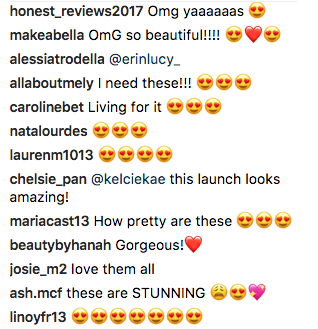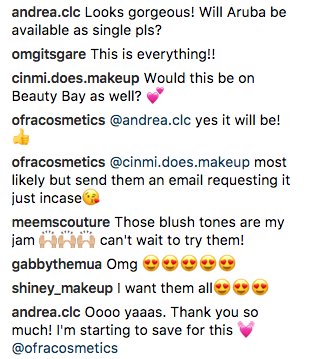 We fully agree with these sentiments. And don't you just love how communicative the Ofra social team is?
Just a couple more weeks and these delightful new summer beauties will be all ours. Do you think you'll splurge on the whole set or do you have the self-restraint to limit yourself to just one or two? Either way, you will be the epitome of the summertime babe with these gorgeous new shades. It's just the pop of color we need these days.