The Jedi won, Rey is FINALLY going to be in "Monopoly: Star Wars"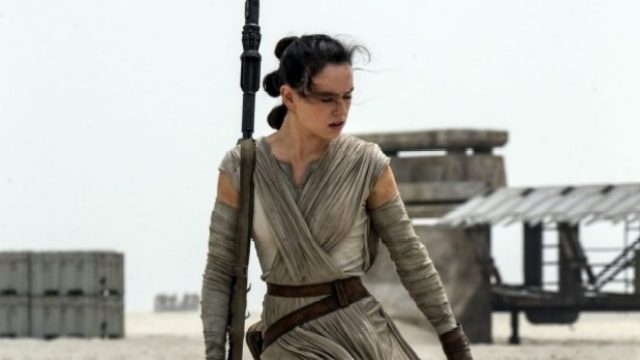 As you may remember, there was a significant and necessary outcry over the underrepresentation of Force Awakens lead character Rey (Daisy Ridley), and by extension other female characters, in the Force Awakens' tie-in toys and merchandise. Many, many fans tweeted complaints featuring the hashtags #WheresRey and #WhereIsRey. I was right there with them. This was a major, major oversight on behalf of the film's merchandising department, and completely disappointing considering the film's celebration of inclusivity. Rey is a role-model for many young girls, and to have her excluded from the toy world was straight-up inexcusable.
Even the film's director J.J. Abrams was unhappy with this decision. As he told a panel at the Television Critics Association press tour for his Hulu show 11.22.63,
So I was super pumped when Hasbro announced it would add her to an updated version of the game. "We love the passion fans have for Rey, and are happy to announce that we will be making a running change to include her in the Monopoly: Star Wars game available later this year," a Hasbro spokesperson said in a statement to EW.
Well, now we now for sure that Hasbro is making good on its promise to include a Rey piece in its next versions of Monopoly: Star Wars. The company showed off the new figure at this year's annual Toy Fair in New York City with the promise to start shipping the new versions of the game in the fall. Where can I pre-order? She looks awesome, doesn't she? Like just as much as a badass (but in miniature) as she is in the Star Wars universe! This is a toy I can get on board with– and I hate Monopoly. The game always ends with me wanting to throw over the table and at least two other players yelling at one another. Now if only I had Rey's talent with the Force, I could really show my opponents something…