There's now an official shower beer brand we need to try one ASAP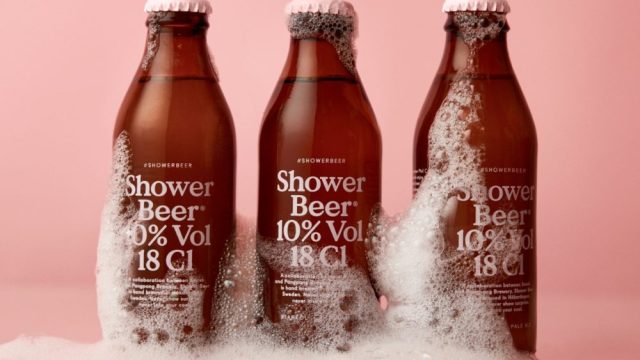 In search of something new and cool to obsess over? Well, look no further. There's now a beer that's made specifically to drink in the shower. You read that correctly. Swedish brewery PangPang and creative agency Snask released the sweet pale ale treat, and, as no surprise, completely sold out of its inventory!
According to Snask, Shower Beer was designed to make getting ready for a night out while pregaming that much easier. If you thought that our showers were too long, just wait until this bad boy hits the shelves in the U.S.
Shower Beer comes in a tiny, shower caddy-ready bottle, and can be consumed in just three gulps!
We know what you're thinking — "when will I be able to get my hands on this perfectly crafted pregame treat?" Hopefully, sooner rather than later! The Shower Beer has gained so much popularity that PangPang and Snask are currently looking into distributing to other countries — the U.S. being one of them!
We don't know about you, but we're already obsessed with the tiny beverage! Can you imagine how cute these tokens of love will be for party favors?!
We can totally tell that 2017 is going to be the year of surprises. It's already given us so much to look forward to.