The official reason why "Girls" is ending
If you're a fan of Lena Dunham's HBO hit series, Girls, you already know that it will soon be coming to an end. The series will be bowing out once season six finishes its run. Don't cry just yet, though. Season 5 is just beginning so we basically have two whole seasons left.
In recent Girls news, we finally learned why the show is choosing to say goodbye. In an interview with E! News, executive producer Jenni Konner explained, "Judd [Apatow], Lena, and I really felt like we know the ending now and once you know the ending, you can't just kick around for a while. You have to get there. The show's called Girls, not Women, and it just seemed like the natural time to wrap up."
Totally understandable, but we can still be sad. The show (Dunham's brain child) has taught us a lot over the years about friendships, relationships, growing up, and being comfortable in your own skin.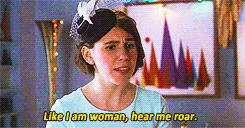 In the same E! News interview, Konner goes on to talk about how grateful everyone is for the fans of the show. "We feel so luck that people are still even talking about our show in the way they are, and that it's such a conversation in the world in the fifth season. And so we just want to get out while the gettin's good and end it in a place that feels respectful to our characters."
Girls returns to HBO for its fifth season Sunday, Feb 21.