It's official: "Mean Girls" the musical is happening, and it's happening *this year*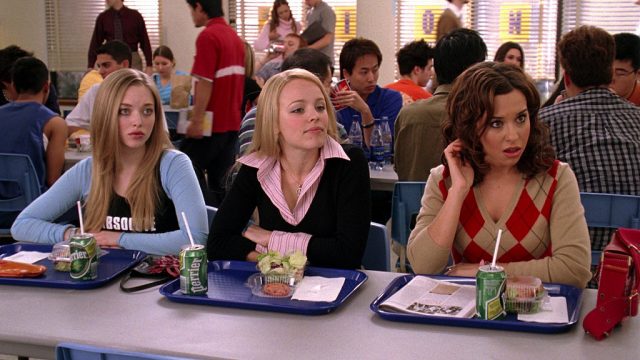 Lindsay Lohan may be gunning for a sequel to the beloved '00s classic teen film Mean Girls, but that's going to have to wait a bit because the Mean Girls musical is ACTUALLY happening. The new musical will debut at The National Theatre in Washington D.C. *this* year.
For those worried that the musical won't transition well to the stage, Mean Girls creator and cherished comedy goddess Tina Fey has returned to write the script, while her husband, Jeff Richmond, is writing the music. Also very exciting, Nell Benjamin is writing the lyrics, and Casey Nicholaw from The Book of Mormon (!!) is choreographing and directing. For those who don't know, Benjamin is half the duo responsible for bringing Legally Blonde to Broadway, so trust us, we're in good hands.
The musical will run from October 31st to December 3rd at The National Theatre, and is slated to be heading to Broadway sometime after the D.C. run. The Mean Girls musical also marks a new venture for Lorne Michaels, who, along with theatre mega-producer Stuart Thompson, is producing the musical. Michaels has been a longtime Fey champion and produced the original movie.
While the search for the cast is underway, we feel it's important to point out that Lohan has released a few albums, so she might be interested in returning to her role as Cady Heron. Additionally, Amanda Seyfried was in the musical films Mamma Mia! and Les Miserables so we know she can sing. However, we know that whomever is cast as as Cady, The Plastics, Damien, Janice and *swoon* Aaron Samuels, we know they'll be amazing.
This is so fetch. We're marking our calendars now because we can't wait to see this.