It's official: Kylie Jenner is a feminist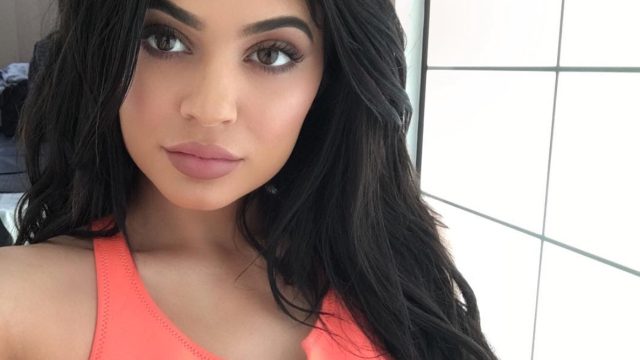 Whether or not you're a fan of the Kardashian/Jenner clan, it's almost impossible to ignore the fact that this family has influence. Just look at Kylie Jenner. On Instagram, she has over 59 million followers. Twitter: over 15 million. Facebook: over 12 million. With these noteworthy numbers in mind, we have a feeling that Kylie's latest, feminism-friendly announcement will not go unnoticed.
For their social media issue, Glamour invited Kylie to be their cover star and, in turn, she gave them an exclusive interview about all things empowerment. When asked if she's a feminist, Kylie came back with this frank response: "I do consider myself a feminist. I'm a young woman, for one thing, and I don't depend on a man or anybody else.  I make my own money and start my own businesses, and I feel like I'm an inspiration for a lot of young girls who want to stand on their own."
When it comes to standing on her own, Kylie is a pro. She has her own fashion lines, her own sneaker campaign, and how could we forget about her Lip Kits? The products that are basically sold out at all times? Yeah, it's safe to say that Kylie is running an empire and doesn't need anyone else to lift her up.
"I haven't had a dollar of my mum's money for five years," Kylie told Glamour. "Ever since I started earning my own money, I've paid for everything: all my cars, houses, clothes, everything.  I like to know exactly what's going on and I'm actually quite careful with what I spend. We all are as a family."
In addition to her fiscal responsibility, Kylie is also cautious about her public image. She explained that she only puts out into the world what she truly wants her fans to see. In fact, by the time she's 20, Kylie hopes to keep her private life more private as she works to run an entire cosmetics line.
Kylie states, "The show has to end eventually, and I'm not going to leave until we're done with it … I definitely won't want to be doing anything else that would make me more public." As a young woman who clearly takes charge of her own life, we're happy to hear she puts independence first. That kind of mindset is something we can all get behind.