10 slouchy pieces you can WFH in now and wear to the office later
For many of us, our workwear wardrobes have changed drastically due to the coronavirus (COVID-19) pandemic. Instead of blazers and button-downs, we've been leaning into cozy loungewear and steering clear of any pants that require zipping or buttoning (or just any pants in general). In self-quarantine there's no shame in wearing the same sweatpants for a week straight, but now we've grown tired of wearing the same things over and over and are excited to switch things up a bit and get us pumped for the future.
So instead of stocking up on more matching sweatsuits, we're shopping for loungewear-worthy pieces that we can comfortably work from home in now—and wear to the office once the pandemic is over. Who doesn't love a double-duty piece? As much as we wish we could keep wearing pajamas to work when our offices open back up, that's probably not going to happen, so these slouchy-cute pieces are the next best thing. They'll provide a soft transition to getting ready for IRL work again.
Shop 10 loungewear items that can double as workwear below.
ASOS DESIGN Oversized Super Soft Button Through Dress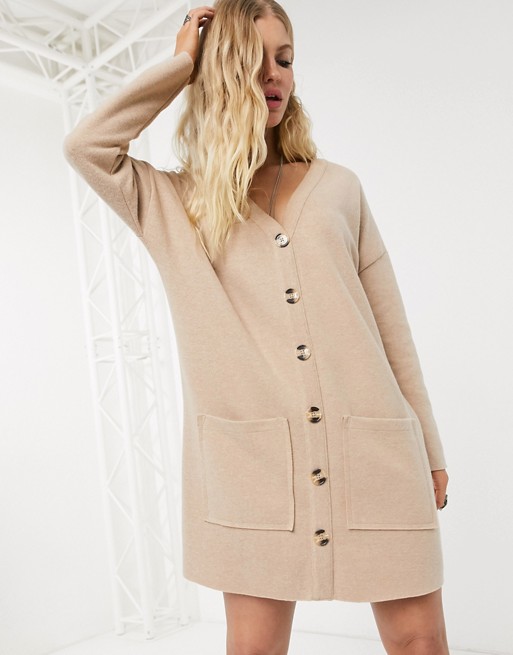 $36 (orig. $45)
Shop it
Available at ASOS
Oversized cardigans are ideal for work-from-home situations, and this one doubles as a dress. Just add tights and a pair of booties and you have a put-together look for the office.
Lou & Grey Signaturesoft Plush Cropped V-Neck Top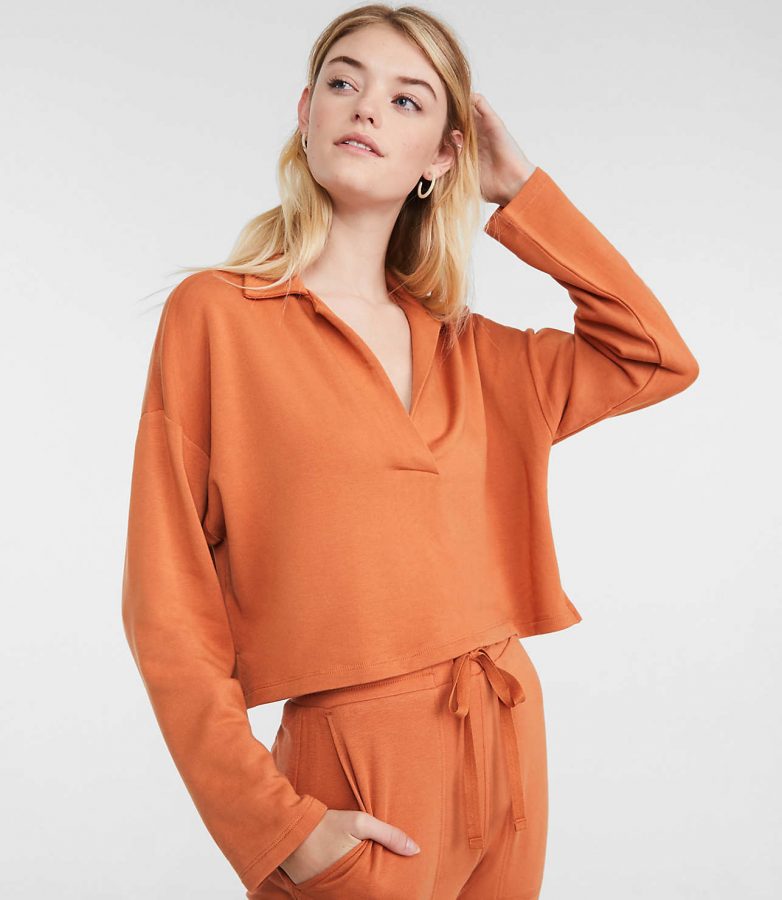 A sweatshirt with a collar on it? That's a stroke of loungewear-meets-workwear genius. Pair this super soft top with high-waisted trousers, or throw it over a midi dress for a cozy-cute work outfit.
Madewell Central Drapey Shirt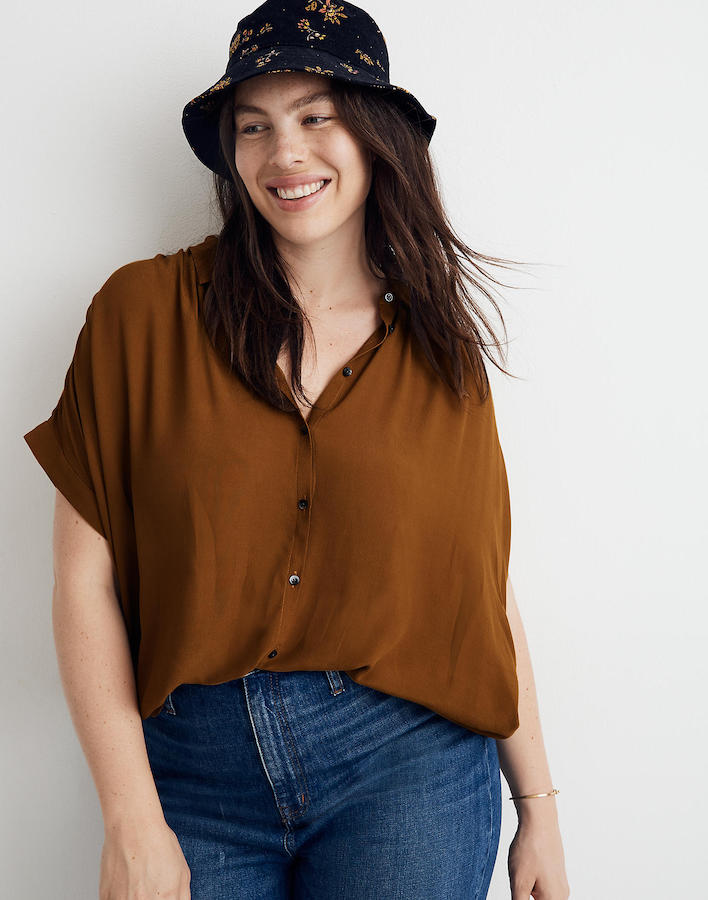 $47.70 (orig. $79.50)
Shop it
Available at Madewell
You may have sworn off button-downs during self-quarantine and that's fair, but we can make a strong case for this one. Its slouchy style makes it just as comfy as a pajama shirt, but the delicate pleats and collar make it easy to dress up, too. The shirt also comes in classic black; dark, muted green; brick red; and a bright yellow.
Free People Current Obsession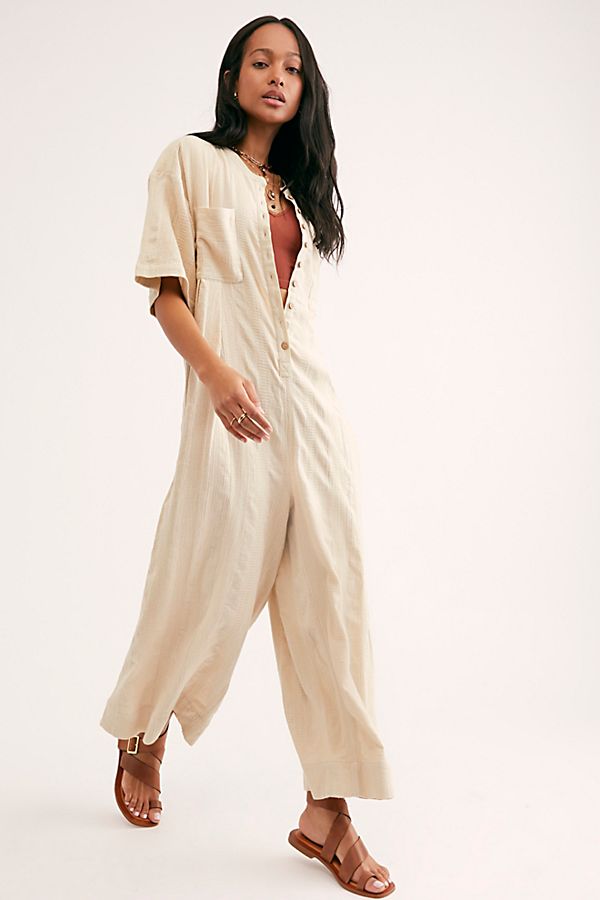 $98
Shop it
Available at Free People
It's all in the name of this one: Comfy jumpsuits are our "current obsession" during self-quarantine. That's because it only takes one step to get dressed and still looks like you have on a full outfit. To style this jumpsuit for work, just add a belt, a lip color, or a hair accessory, and let its effortlessly cool style do the rest.
Uniqlo Linen Blended Jumpsuit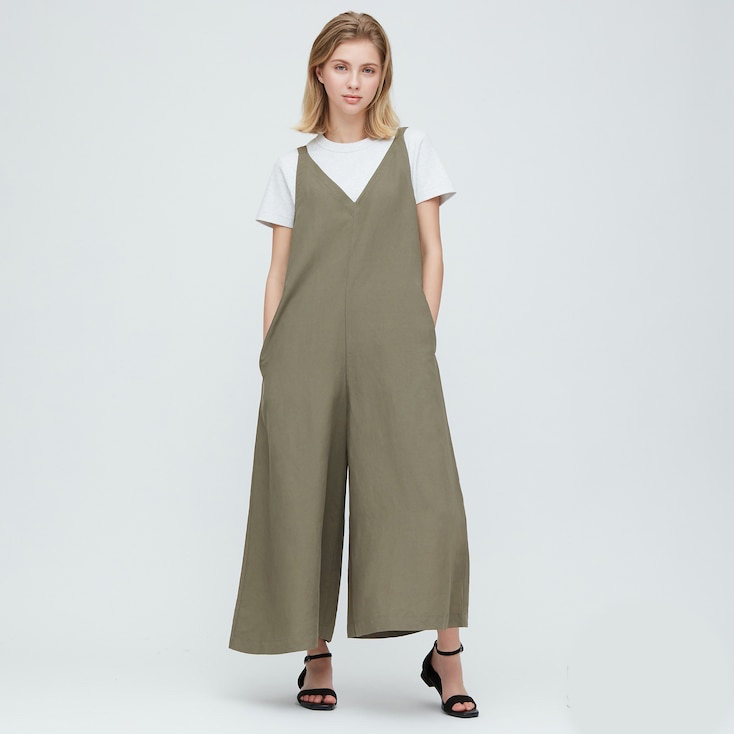 Here's yet another effortlessly cool jumpsuit to add to your WFH wardrobe. This one offers even more styling opportunities. Wear it with a T-shirt underneath (as pictured above) to lounge around in, or swap out the tee for a collared shirt to dress it up for work.
Free People Birdie Blazer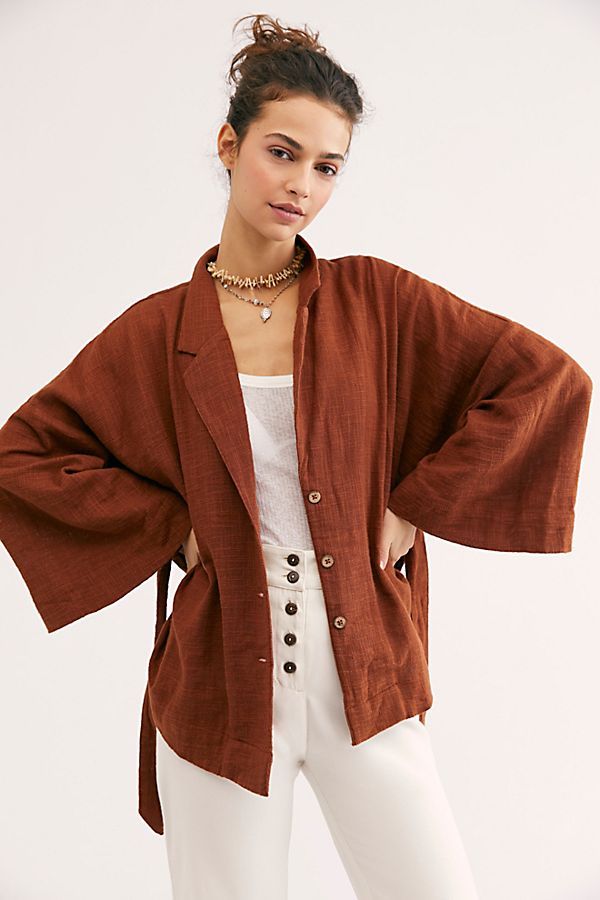 $70
Shop it
Available at Free People
Leave it to Free People to create a blazer that fits in just as well at home as it would in the office. This piece can double as a comfy robe to throw over your PJs at home, or you can wear it to the office as a warm-weather blazer or oversized wrap top.
Gap Softspun Fitted Wrap Top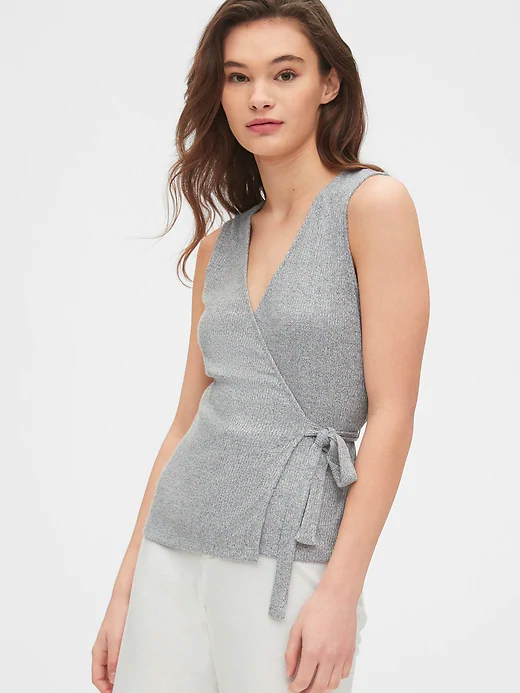 $14 (orig. $29.95)
Shop it
Available at Gap
We've abandoned most form-flattering clothing in self-quarantine since comfort is the ultimate priority—but this top offers both. The wrap feature creates an attractive neckline while also allowing you to adjust the fit to your liking. It's made with a soft jersey knit material, so let's just say that this top is going to give your favorite tank a run for its money.
Monki Collina Shirt Midi Dress
Maxi dress or elevated nightgown? The answer is whatever you want it to be. You can twirl around in this dress at home like you're in The Sound of Music (gothic version). Or, add some brightly colored accessories and you'll have a trendy look for the office.
Texture & Thread Pleated Wide-Leg Corduroy Pants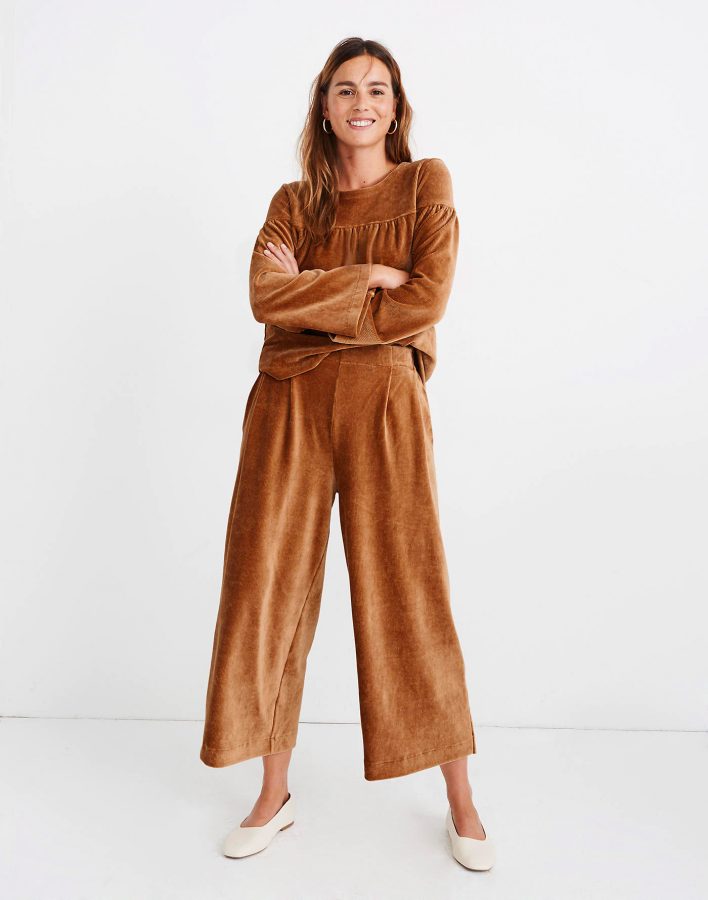 These soft, pull-on corduroy pants are a fun and comfy alternative to a classic pair of work trousers, and they'll feel extra luxe to lounge in at home. You can also shop the pair in "dark nightfall" blue.
Elodie Smocked Wide Leg Pants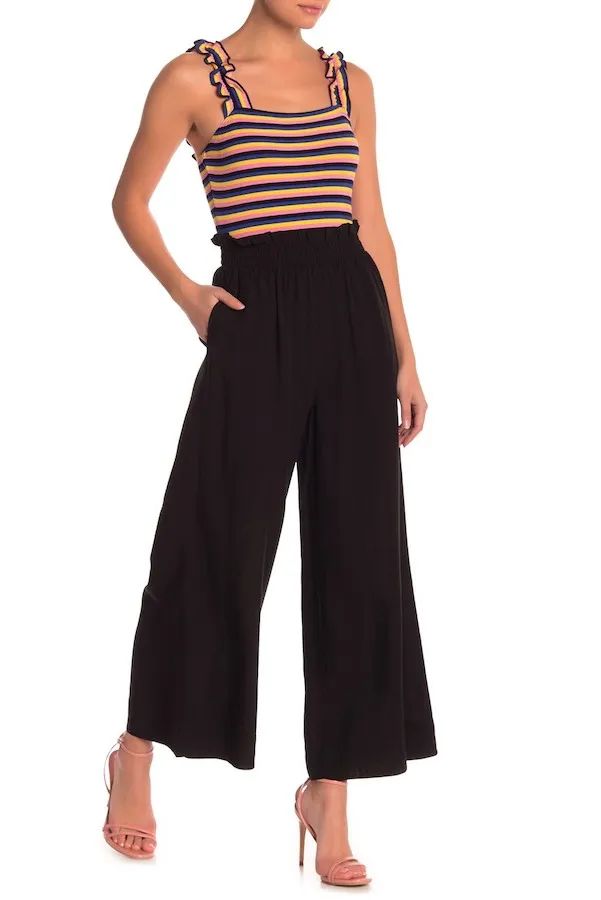 $34.97
Shop it
Available at Nordstrom Rack
If you don't already have a pair of black wide-leg pants, they're a great item to add to your workwear wardrobe. With the loose fit and elastic waistband, these pants will make your transition back to the office a breeze.