Mark-Paul Gosselaar just apologized for an offensive "Saved by the Bell" episode and it's a good thing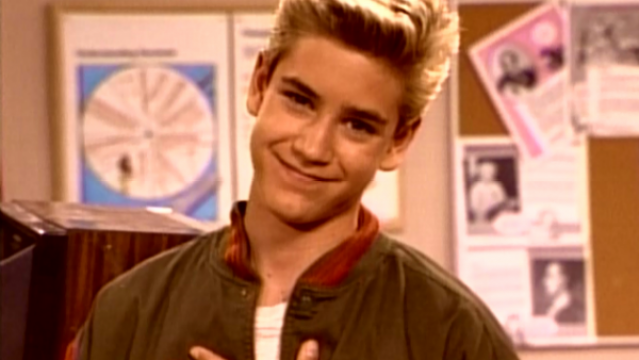 Cultural appropriation is being discussed a lot today. And that's a good thing! People are being more mindful of cultural sensitives. That includes celebrities, many of whom are starting to pay closer attention to their actions.
While reflecting on the '90s hit series, Mark-Paul addressed something that he wasn't proud of. In one episode, his character Zack Morris gave a history presentation about his character's Native American ancestry. As you might expect, it was totally cringe-worthy.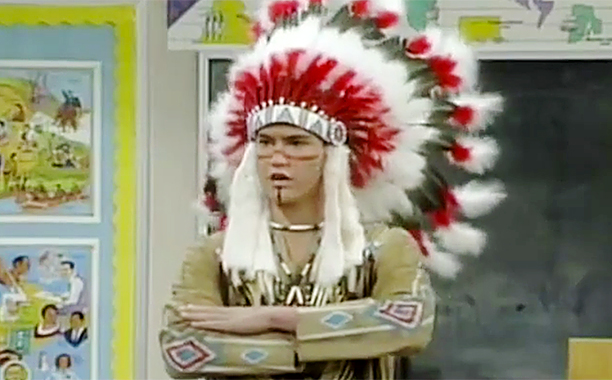 The scene portrayed Native Americans in a negative light, and we're so happy that Mark-Paul saw it fit to address it. He told Entertainment Weekly:
"The one part of the episode — well, there's probably more parts — that I think specifically deserves an 'I'm Sorry About That': He gives a — I'm doing this in air quotes — 'presentation' that consists of putting war paint on Screech and giving him a toy tomahawk — and he has Screech stagger around and grunt at people. Zack doesn't get in trouble for this completely racist presentation, and the only punishment is he'll have to skip the big track meet if he doesn't take the project seriously. "His teacher introduces him to Chief Henry, who appears to live in someone's garage and bestows wisdom onto Zack before he drops dead without explanation at the end of the episode. On the plus side, Zack takes his ancestry seriously and gives another 'presentation.' Of course, he gets into full Native American costume with face paint and a headdress. That's another 'I'm Sorry' moment. Actually there's a picture of me online I found as well. So, uh, yeah…good stuff. I hope the kids don't catch that episode."
Cringeworthy and offensive indeed, but it's nice to people taking this issue seriously. It's about time we all start treating each other, as well as all of our cultures, with respect.