Your October tarot card reading, according to your zodiac sign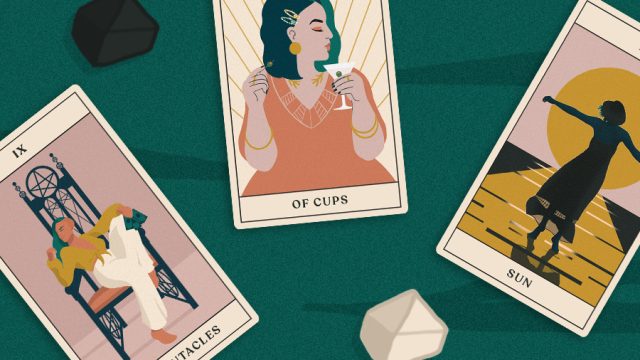 Much like horoscopes, tarotscopes are a way to predict upcoming energy and how it can affect you. Whereas with the former, we look at the position of the planets in the sky to make predictions, tarotscopes are a divination tool based on the reading we see in cards.
Should you be charging boldly ahead into the month, checking items off your to-do list left and right? Or should you take steps back and meditate on your choices? Your October tarotscopes will guide you, based on the energy coming your way both from the stars and the tarot cards.
October marks the first full month of fall, and there's a lot of shifting energy in the air. Take a look at your sun signs and their corresponding tarotscopes to see what the new month has in store for you—and our astrologer's advice for how to handle it.
Aries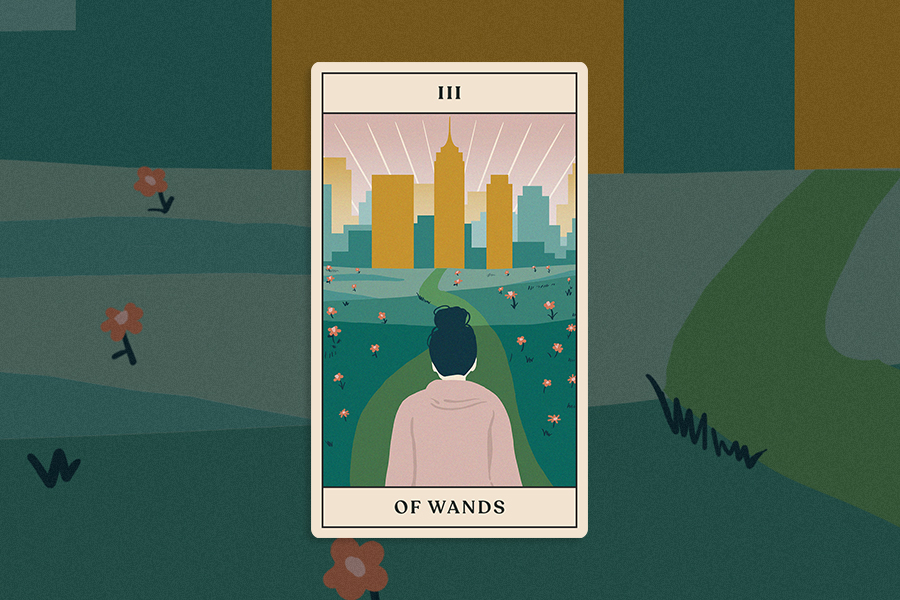 Card: 3 of Wands
In October you're looking ahead, ready to tackle the world. Be bold, be brave, and maintain your direction, even if the steps you're taking don't seem to be producing fruits—yet. Your ships are coming home, you already committed to a path, and you will see the results.
Taurus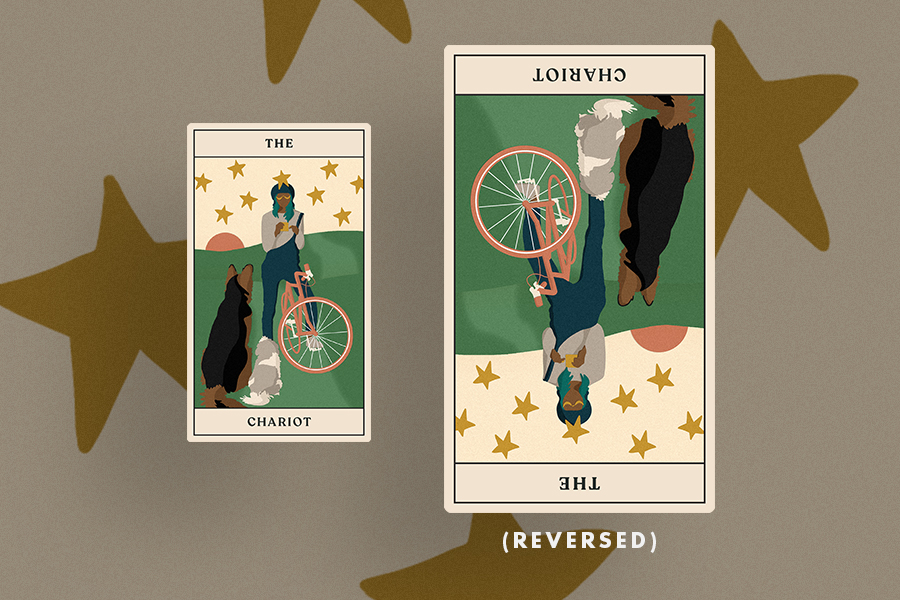 Card: The Chariot (Reversed)
Hold up, Taurus. This month, take a minute and step back before rushing full-speed ahead, bull style. It's possible that you feel triggered this month. Perhaps you feel your ego has been triggered; perhaps you feel like there is a situation or person that requires you to dominate, force, conquer, or rush ahead. But your tarotscope is actually advising you to calm down and get your ego in check before rushing to make decisions.
Gemini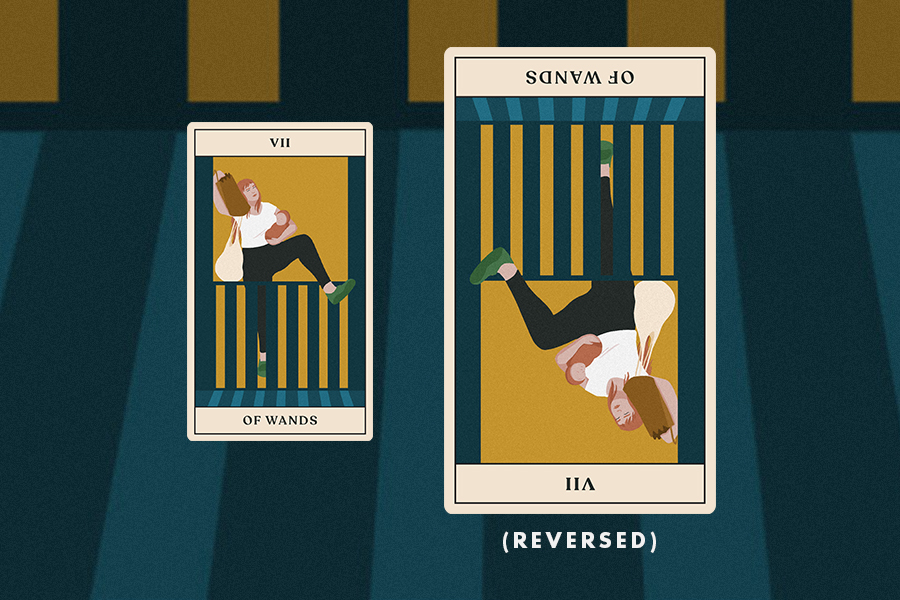 Card: 7 of Wands (Reversed)
You may feel a bit defeated this month. Pay attention to where you invest your energy. What is worth fighting for and what isn't? You might feel depleted—like you don't have enough energy to defend yourself against what's coming up. And here's the thing: You might not have to. Sometimes the wisest move is to leave a battle where there is no winner. Sometimes the real win is to walk away—something you might find difficult to do this month.
Cancer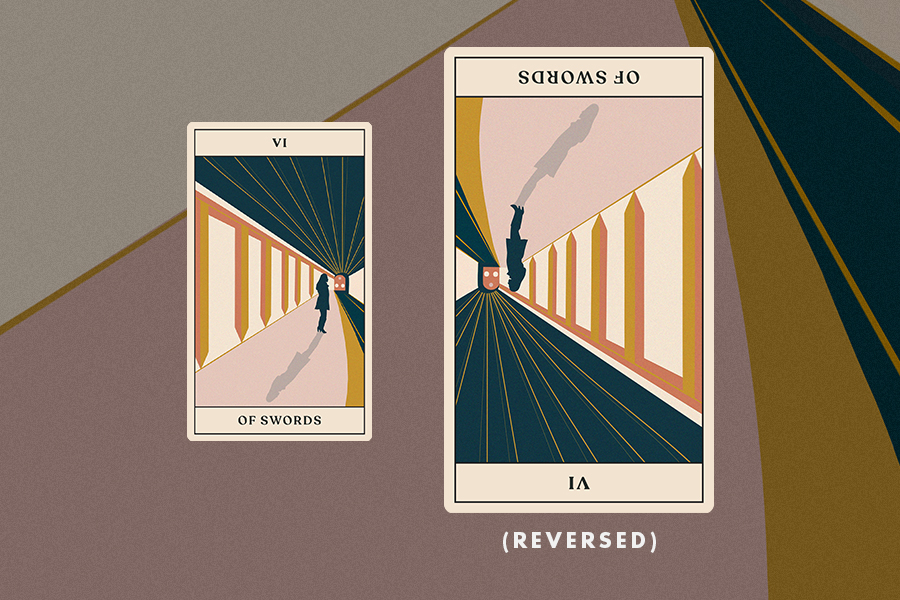 Card: 6 of Swords (Reversed)
October is a time of healing! We all carry wounds from the past—relationships that hurt us, gave us false beliefs and false thoughts about what love is. This month, you have the opportunity to reflect on the burden you carry and release it. The past is the past, but sometimes it's necessary to revisit it so you can understand the unnecessary weights you carry.
Leo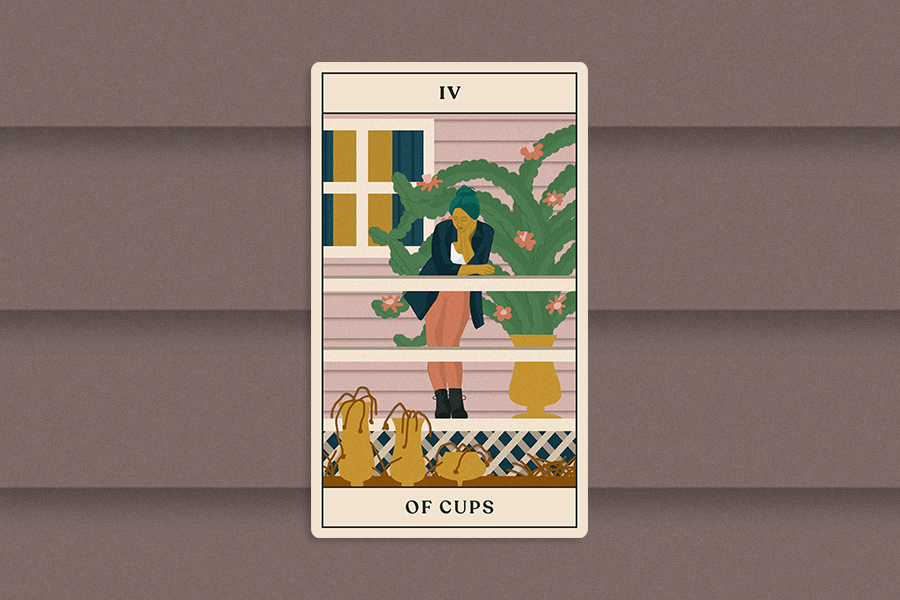 Card: 4 of Cups
Are you feeling a bit pouty this month, Leo? You have blessings in the love department in October, but you might be too focused on what you don't have yet to be able to notice. Your focus this month is to remember to be grateful and train yourself to witness all the blessings around you. People love you, you have to make space to see it!
Virgo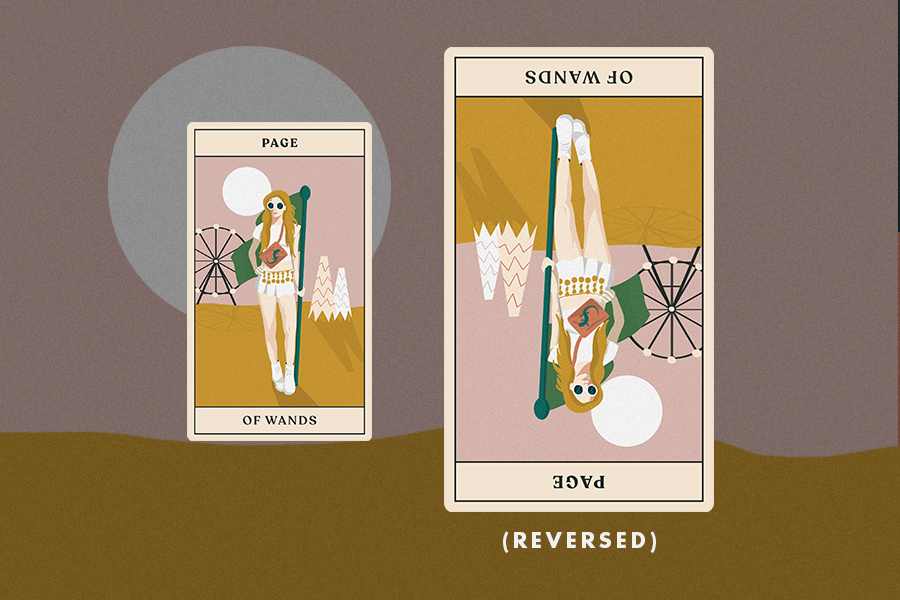 Card: Page of Wands (Reversed)
Your tarotscope shows an overall vibe of lacking grounding this month—which can be a good thing. In October, you're on a quest for self-rediscovery. You're open-minded. You seek to get to know yourself again and perhaps change the way you relate to yourself. It's a good time to open your mind to new activities and new people. But be careful: You might feel defeated by your tendency to explore all roads and all possibilities. Slow down a bit, ground yourself, and take things one at a time, without impatience.
Libra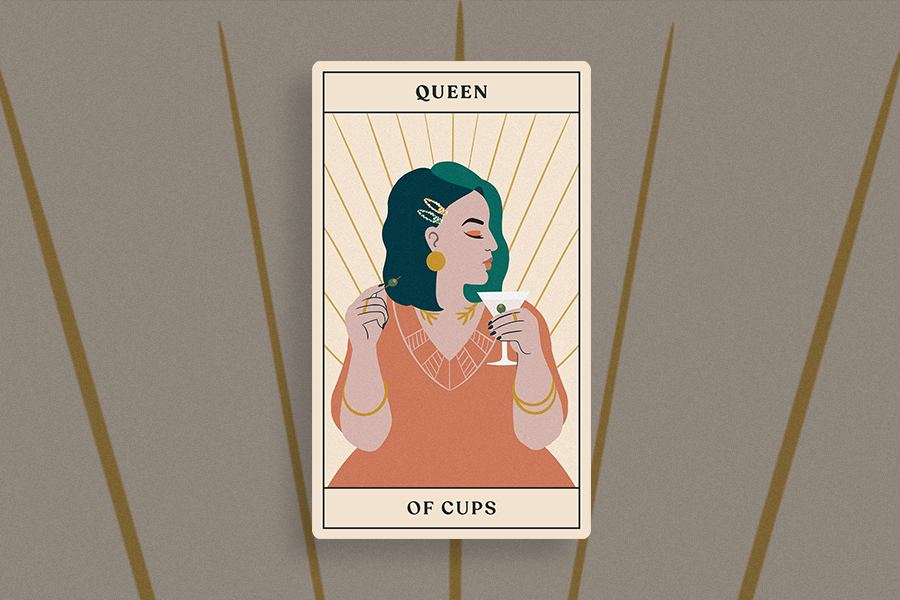 Card: Queen of Cups
Libra! In our September tarotscopes, we pulled the King of Cups for you, which shows true mastery of your emotions. This month, the Queen of Cups indicates that you're truly furthering this process of nurturing yourself, filling your cup, and stepping into your feminine energy (no matter what gender you are or identify with). You're taking care of yourself like you'd want others to take care of you, and you're focusing on being more nurturing and giving to others. Keep it up!
Scorpio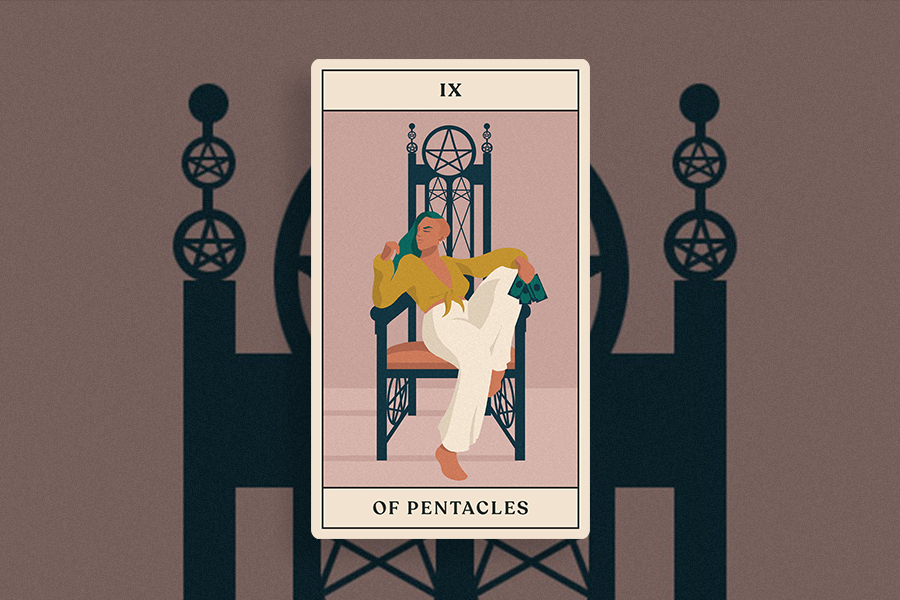 Card: 9 of Pentacles
This month is about the culmination of your efforts. You've been hustling, and it shows. Your environment is flourishing and your blessings are coming through because you've been putting in the effort. October is a month of hard work—maybe to the point of not having time for anything else. But you're working at your independence and abundance, and it will pay off.
Sagittarius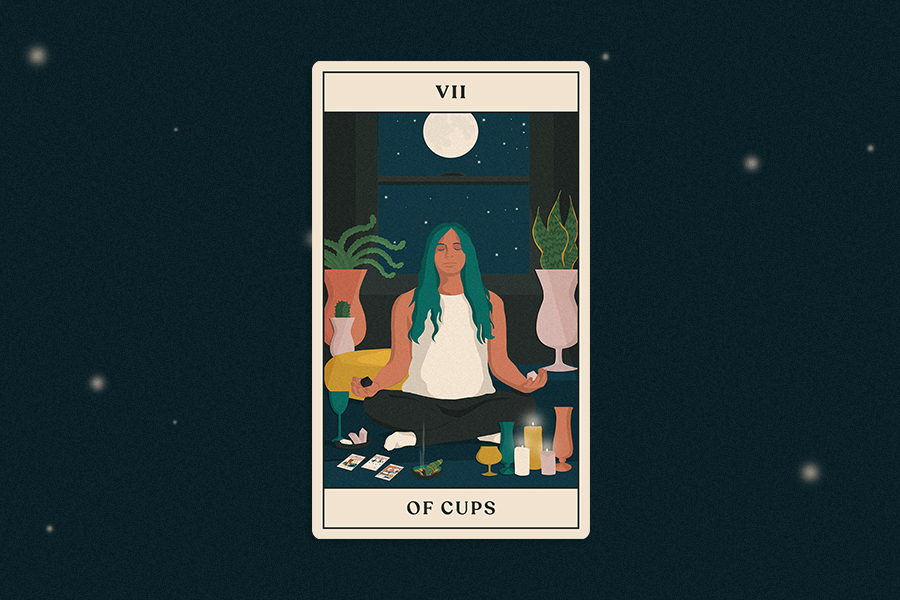 Card: 7 of Cups
You're dreaming this month. Maybe you're looking for love online or opening your options and daydreaming about possibilities. You have quite a few options when it comes to love, but are you really serious about them all? Or are you just drifting away in your choices without any real desire to commit to any? You do have choices this month, but be sure that your choices are grounded and serious—or you can get lost in fantasies.
Capricorn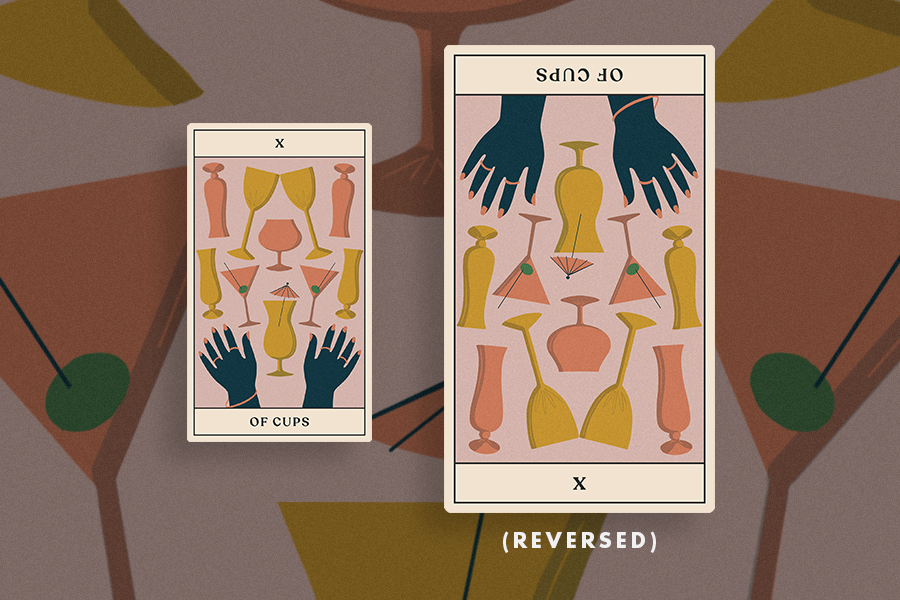 Card: 10 of Cups (Reversed)
If you're looking for your lifelong partner, be the lifelong partner you want. Once you embody all the characteristics of what you want in someone else, you'll find that you'll attract it. If you are already in an established relationship, you may feel disharmony this month. You need to broker the peace to find a solution to this situation.
Aquarius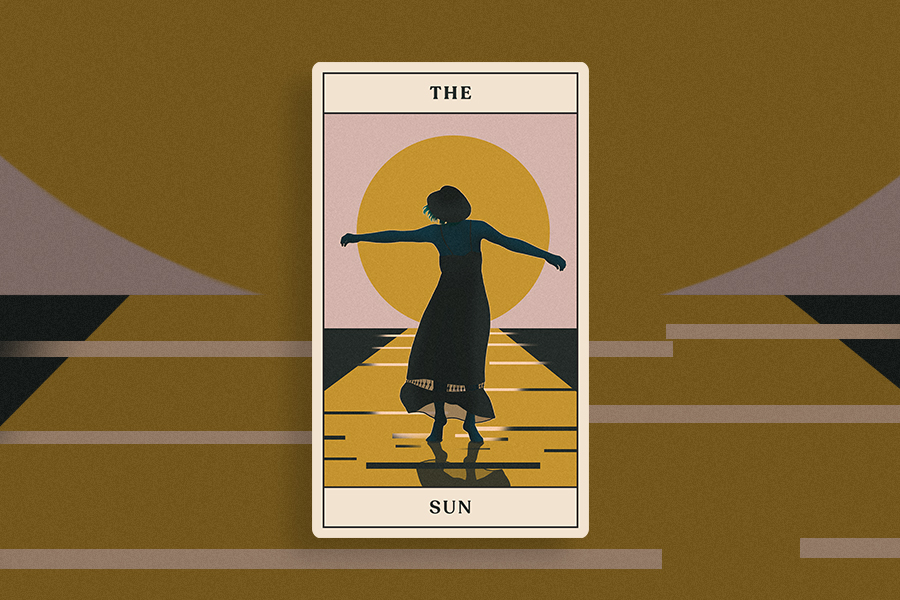 Card: The Sun
Shine bright like a diamond this month. Hidden elements will come to the surface, and truths will be revealed. It's also a month focused on shining, being full of light, and working on your confidence, taking space, feeling joy, and bringing joy to others. Focus on incarnating the light—it sounds cheesy but it will make sense for you this month. The more you focus on being joyful and creative, the more you'll attract abundance in your life.
Pisces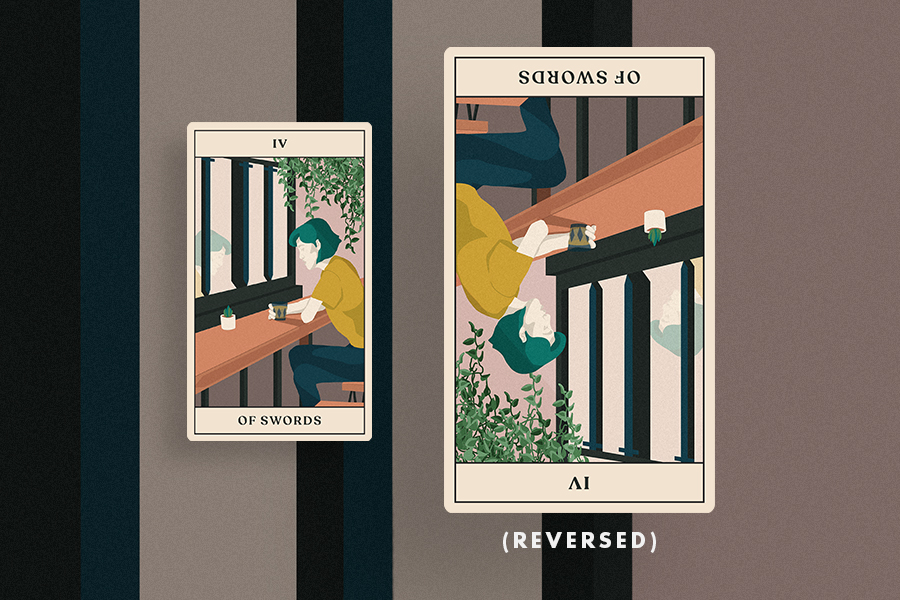 Card: 4 of Swords (Reversed)
Oof. If you've had a contemplative September, this month, get out of your shell and be active mentally and physically. If in September you were either balanced or uneasy mentally, your advice for October is the opposite: Do yoga, meditate, contemplate, and do anything you can to remain centered. Take time to rest mentally before making any decisions.
Let your tarotscopes guide you as we all move forward into the new season.