We are obsessed with the totally modern bridal jumpsuit trend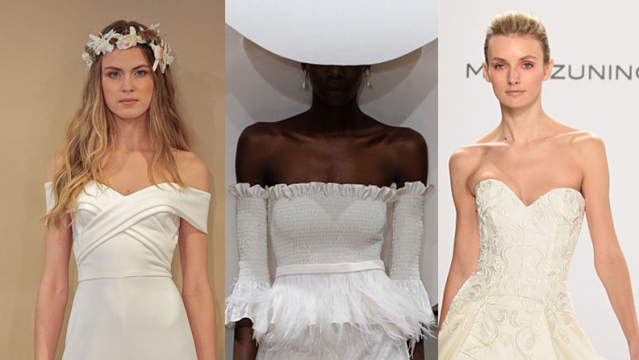 After tons of fabulous fashion walking the runway as we celebrate Fashion Weeks all over the world, it's finally Bridal Fashion Week, and we want to start planning. This week, all the biggest in wedding gown designers showed off their looks, and everything is incredible. But one trend in particular stood out to us, because it is so unique and modern.
Tons of fabulous bridal jumpsuits hit the runway, and we are totally loving this modern bridal look.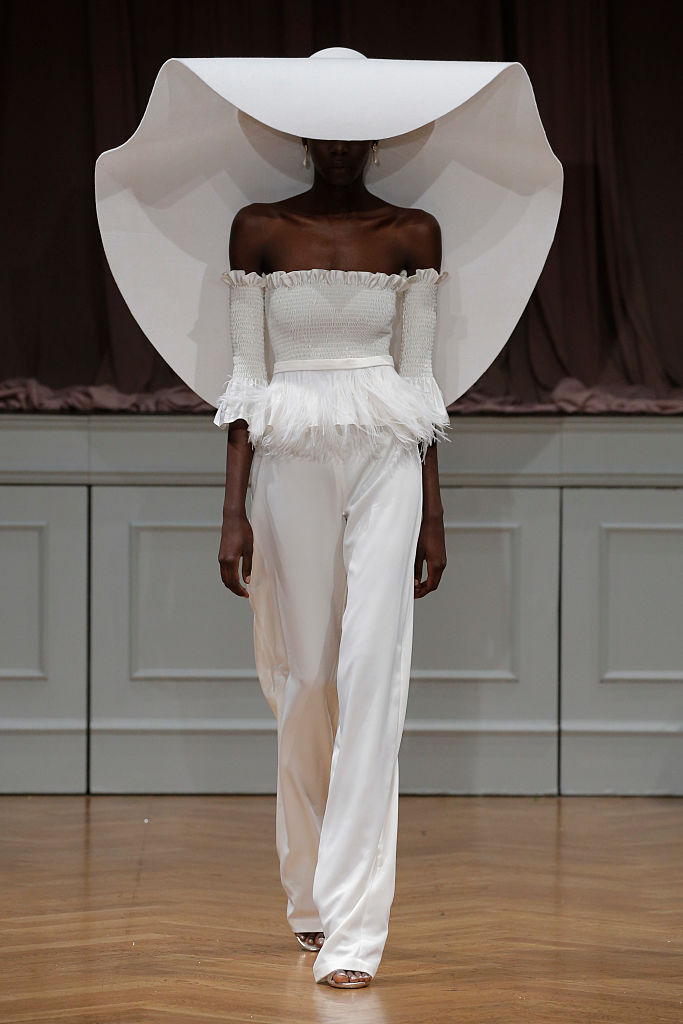 Let's face it, while tons of brides have been dreaming of a fabulous wedding dress much of their lives, there are just as many women who aren't that into dresses. These stunning jumpsuits offer a chic alternative to the traditional style, while still keeping them feeling totally bridal.
We love this beautiful and dramatic look from Alon Livne. The soft peplum of the bodice gives the jumpsuit a feminine feel, and those wide leg pants look both fun and flattering for rocking out all night on the dance floor. The dramatic hat in place of a veil also adds a totally "now" aura to this stunning look.
This ethereal jumpsuit gives off a modern '70s vibe that would wow down the aisle.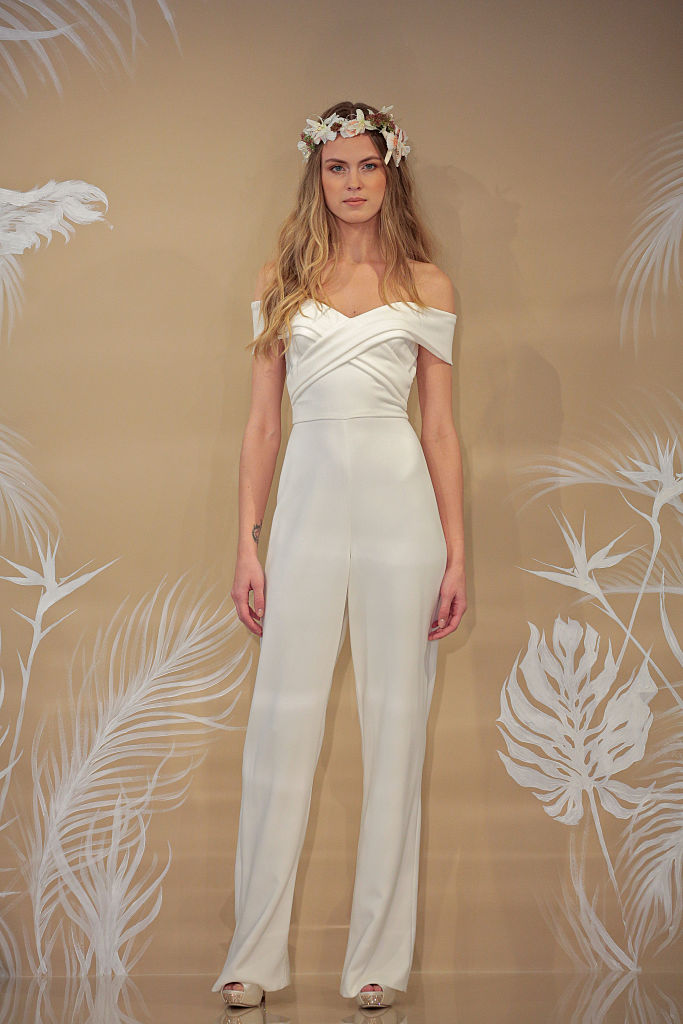 The soft criss-cross of the top draw the eyes up to focus on what's most important — the beautiful bride. We love the body-skimming cut of the rest of the suit by Theia, and it looks like it would be a crazy comfy alternative to a gown.
There's also the option of combining the gown and the jumpsuit into this totally fab hybrid look.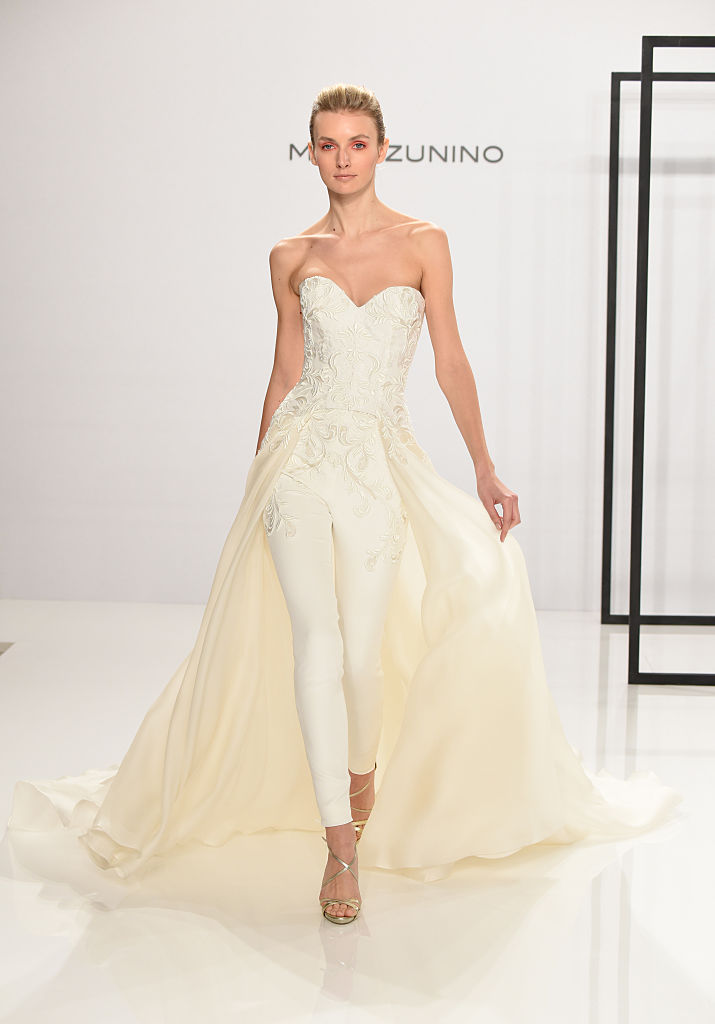 This stunning look by Mark Zunino has a little bit of everything. The details on the bodice add interest, but we love that it fades away to these chic almost legging-like pants. And the drama of the billowing train slash skirt keeps a bit of the traditional wedding gown vibes, but in a totally modern way.
These fabulous totally feel like the kind of outfit we'd feel comfortable enough to wear until the end of the party and beyond.