9 things only people who are obsessed with Pumpkin Spice Lattes will understand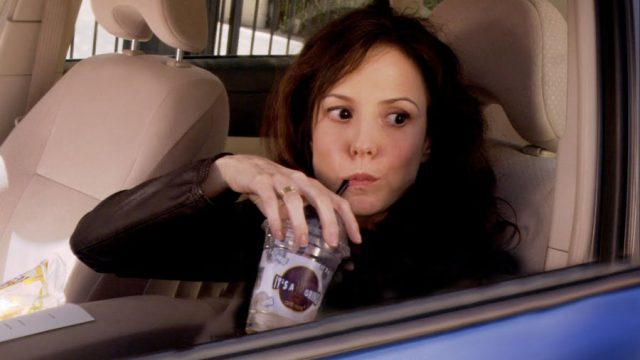 PSL's are back on the market, and it's time to indulge! In case you've been living under a rock, coffee shops around America offer pumpkin spice lattes during the fall months, making it our favorite time of the holiday season.
If you're into PSLs like us, then you've probably come across your fair share of folks who rag on you for loving the tasty beverage so much. They may not understand you, but we totally do! And to help us keep this bonding sesh going, we put together a list of things that only those who are obsessed with PSLs would understand.
1. The feeling you get while watching the Starbucks employees change the decals on the storefront window…
2. What happens when you walk into your fave coffee shop and overhear a customer ordering a PSL for the first time during the season…
https://www.instagram.com/p/BMfAuYljp-q
3. When it's November and it still feels like summer where you live…
false
4. When everyone is crying because summer's coming to an end you're like…
https://bearsandballs.tumblr.com/post/129691546770/its-the-first-day-of-fall-stephen-seems-a-little
5. The fact that you tried to like this tweet a gazillion times…
false
6. When it's your turn to order, and the cashier asks how you'd like your PSL (as if they didn't already know!)…
7. When you overhear someone say that PSL's are nasty…
https://bricesander.tumblr.com/post/100640103973
8. When your homies keep making fun of you for being "all talk," so you're forced to show them that you're 'bout that life.
false
9. And finally, when you didn't even get a chance to say "goodbye!" 
https://twerkingsharks.tumblr.com/post/102259525873/me-ill-have-a-grande-pumpkin-spice-latte
It's so hard to say goodbye to our favorite fall drink, but at least you know PSLs will be back next year.