Prepare to be obsessed with "Moody Bitches," the book Emma Roberts is reading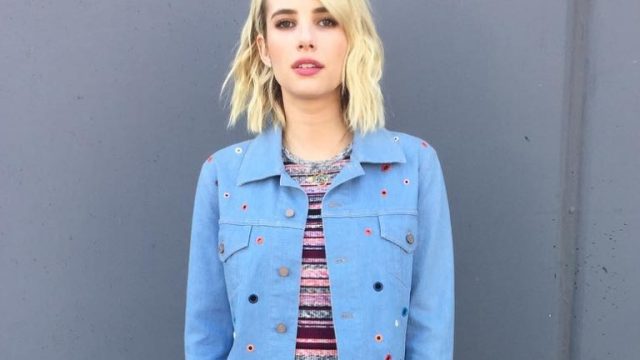 Emma Roberts is a ferocious reader. We LOVE getting her book recommendations, because we pretty much love all of the same writers, like Didion, Solnit, and newcomer Emma Cline. So, stop what you're doing, because we think you might be interested in her latest recommendation: Moody Bitches.
https://www.instagram.com/p/BIEAMJPAd3Z
Penned by Julie Holland M.D., Moody Bitches: The Truth About the Drugs You're Taking, the Sleep You're Missing, the Sex You're Not Having and What's Really Making You Crazy, is part survival guide and part history lesson. We learn about the origin of female "hysteria" (hint: clueless men) and about how that ideology still permeates our society today. Women are expected to control and subdue their emotional responses and end up doing so in ways that Holland argues hinder women's abilities to lead full lives.
Holland's website explains:
"Women are overworked and exhausted. As they struggle to keep up with work, family, and today's frenetic pace, they find themselves anxious, frazzled, depressed, and burned out. Worse, women blame themselves for how bad they feel, thinking they should be able to handle it all."
Yes. True.
"Moody Bitches is Holland's call to understand and work with, not against, women's moodiness. Women evolved this way for good reasons; their hormonal changes are the basis for a flexibility that allows them to be responsive to their environment… Moody Bitches offers a frank discussion about the drugs women are taking, the link between food and mood, practical sex, exercise, and sleep strategies, and the tools to unlock the wisdom of their bodies."
Interesting.
But, as the Washington Post points out, it's important to note that research has found that women aren't necessarily more emotional than men — men might just be better at hiding their emotions. They explain, "In one recent study measuring physiological responses with electrodes, men experienced even stronger emotional reactions than women to images provoking bliss, humor and excitement — and showed twice as strong a reaction to heartwarming pictures — but were better at masking them." Something to think about.
We're not saying we necessarily support EVERYTHING in there (one recommendation is to go off of the pill to reenergize pheromone sensitivity, and like, IDK about that). But, either way, it's a fascinating read.
Emma has LOADED us up with recommendations in the past few months. Just look at this list! We can't wait to read them all!
https://www.instagram.com/p/BFYKF5Ei_FU