We are OBSESSED with how Maisie Williams just wore her scarf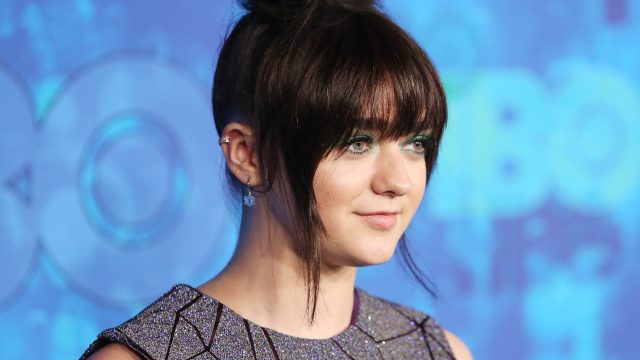 Chunky sweaters and denim jackets are fun and all, but what is fall without scarves, scarves, and more scarves? Oversized blanket scarves will always hold a place in our hearts, but a new scarf trend is on the rise, and we're falling hard. Last night, Maisie Williams perfectly demonstrated the "neckerchief" at the European premiere of Fantastic Beasts And Where To Find Them and we're basically in scarf-love.
What the heck is a neckerchief, you ask? Think retro flight attendant or Fred from Scooby Doo. Arya Stark — pardon — Maisie Williams wore her silk neckerchief off to one side and paired it with an outfit that would totally fly back in '95.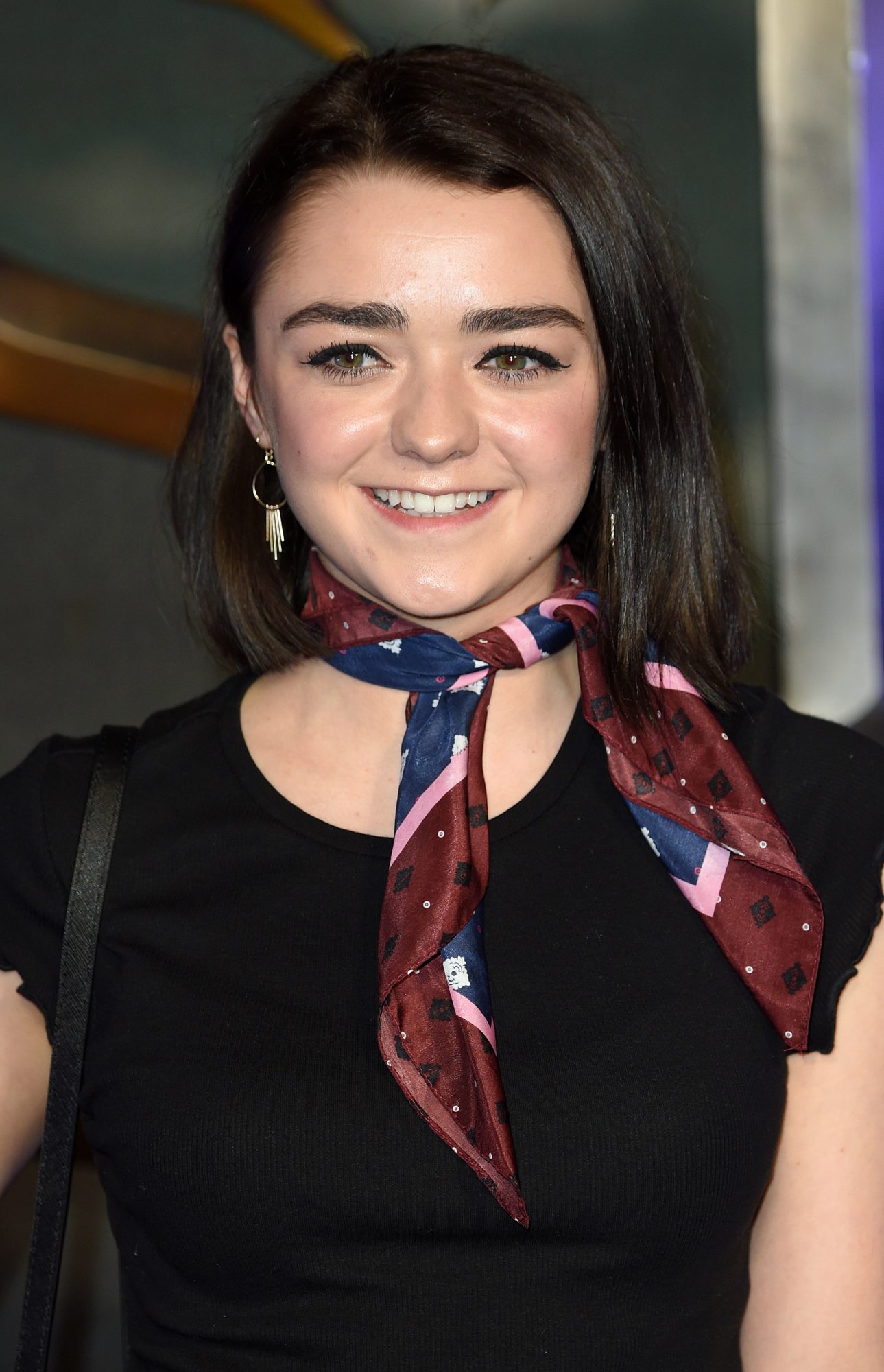 Plaid skirt + ruffled cap sleeves + knee socks + neckerchief = '90s fashion goddess status.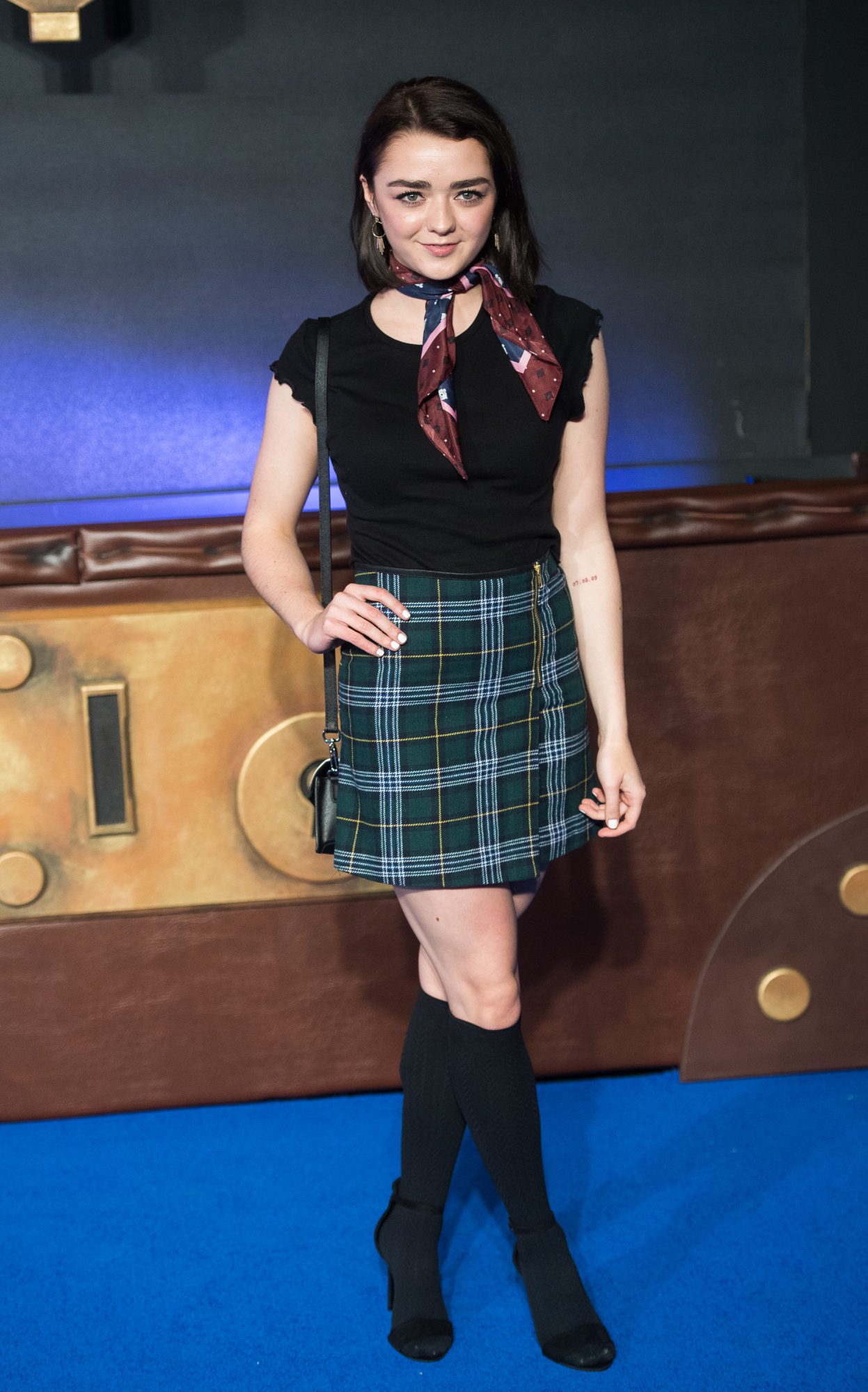 Ok, so you're ready to board the neckerchief train. Great, welcome aboard. We've compiled a few different tips and styles to try while figuring out what you want your neckerchief to say about you. Are you like Maisie and prefer a simple, yet posh asymmetrical tie? Or would you prefer going with a more casual neckerchief look? The choice is yours, and we're here to help you decide.
"The Nape Knot"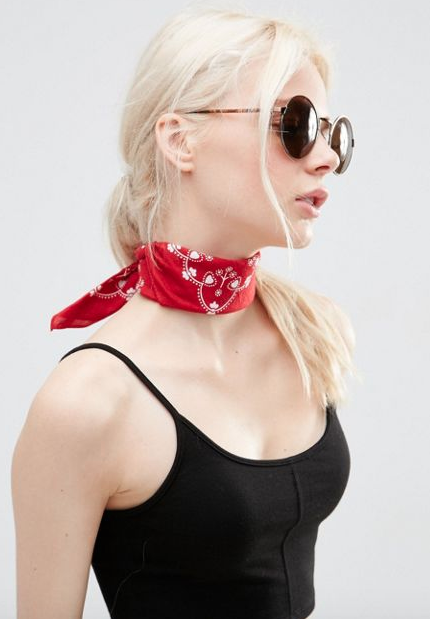 Try folding your neckerchief into a long strip and knotting at the nape of your neck. It's subtle and wears more like a choker necklace than a scarf. This could be a great starter style for those of us who aren't ready to have their neckerchief make a bold statement (just yet).
"The Sailor's Knot"
You've found a scarf and want to wear it in a way that can show off it's brilliant pattern. Why not try what we're calling "the sailor's knot?" With a small knot in the front, this neckerchief style is more obvious than the former, exposing more fabric around your shoulders. Wear with a black shirt to make the patterned scarf pop, and you've got yourself a super trendy look.
Check out this vintage blue bandana at ASOS for $15.50.
"The Cowboy"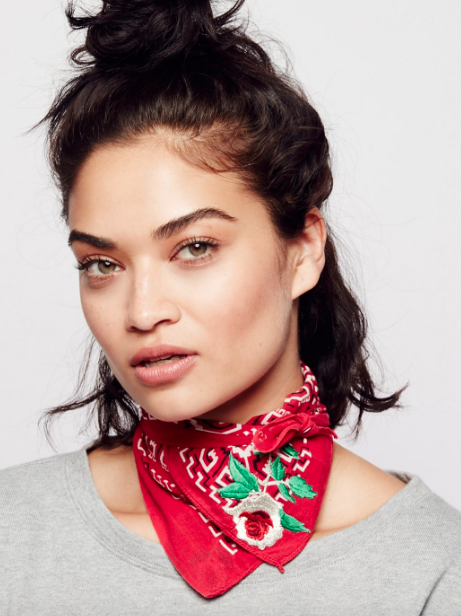 "Howdy, partner! That's a fine lookin' neckerchief you've got there," your fans will say. Style your neckerchief with the corners in the front to not only show off the pattern, but to give a southwestern vibe to any outfit.
Check out this $38 embroidered Free People bandana.
If you feel you can't quite commit to the look, check your local thrift store for square scarves. That way, if you feel like you're missing the mark, you've only lost a couple bucks in the process. Plus, if you buy thrift, you'll be getting a one-of-a-kind item that friends will be envious of.
Maisie Williams rocks the neckerchief and you can, too! This trend is guaranteed to make you feel 100% cooler but keep you fairly warm at the same time. We love killing two fashionista birds with one stone.