Too obsessed with Lucy Hale's secretly epic braid at the BMAs
Lucy Hale usually works a classic, sophisticated aesthetic for her red carpet looks. She always looks amazing and always serves us major hair goals, but the Pretty Little Liars star took it to the next level last night at the Billboard Music Awards with her insanely awesome hairstyle.
From the front, her hair simply looks parted in the middle and slicked back in a traditional ponytail. It's pretty and clean – a total classic. However, once she turns around, we say goodbye to business and hello to the party.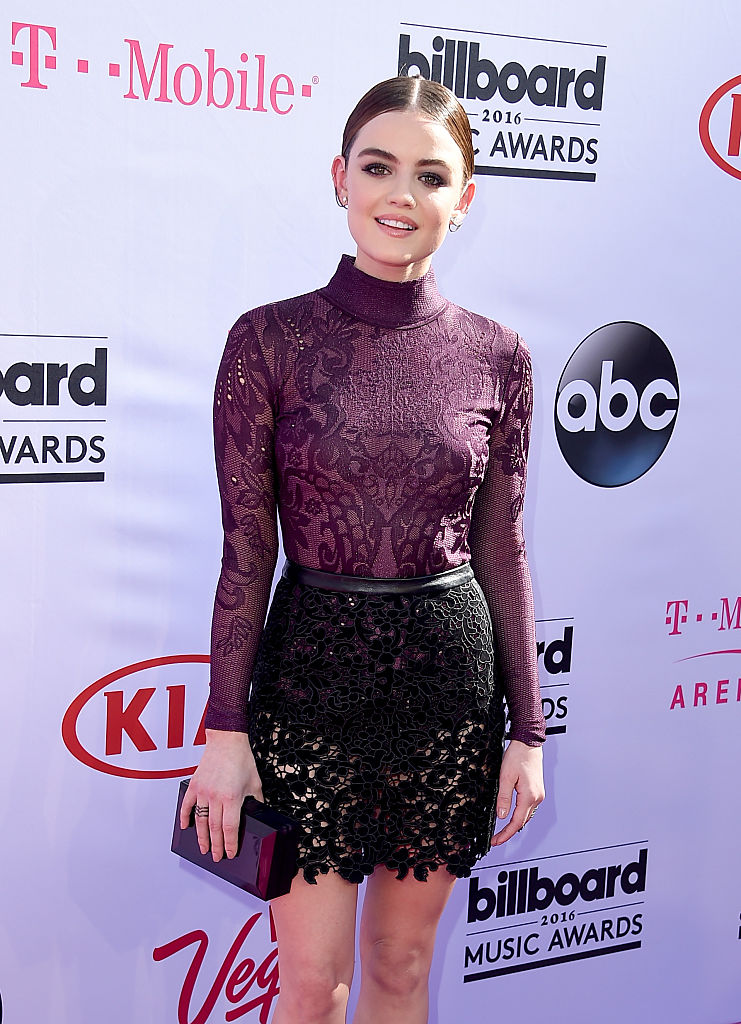 She sported a cool, reverse French braid that runs from the crown of her hair to the nape of her neck, ending in a low pony. It isn't noticeable at all from the front, which makes it that much cooler.
The look, created by hairstylist Kristin Ess, is subtle yet totally packs a punch. The braid/ponytail hybrid sort of resembles a mohawk, which adds a dose of cool-girl edge to an otherwise totally polished look, and we are so obsessed.
One of the best parts about this is that it totally proves that you can have fun with braids even if you have short hair. Lucy Hale's hair is on the shorter side of a lob, but since the braid runs against the length of her head, it doesn't require super long locks.