The Obamas' very last Christmas decorations are making us emotional
We're going to miss having Barack, Michelle, Sasha, Malia, Bo, and Sunny Obama in the White House for a ton of reasons, but one of them is definitely the family's taste for epic holiday decor. The Obamas' unveiled their Christmas decorations this week and, as in years past, they are positively awe-inspiring.
FLOTUS kicked off the season earlier this month when she and her two adorable nephews, Austin and Aaron, accepted the official White House Christmas tree. On Tuesday, Michelle unveiled the White House's holiday decorations — this year's theme is "The Gift of the Holidays" — to a group of military families, one of the First Family's annual traditions.
The decorations are everything we could have dreamed of — and more.
Notice that the preamble to the Constitution is written on this tree ribbon? Equal parts festive and patriotic.
And check out these Lego statehouse ornaments. Amazing!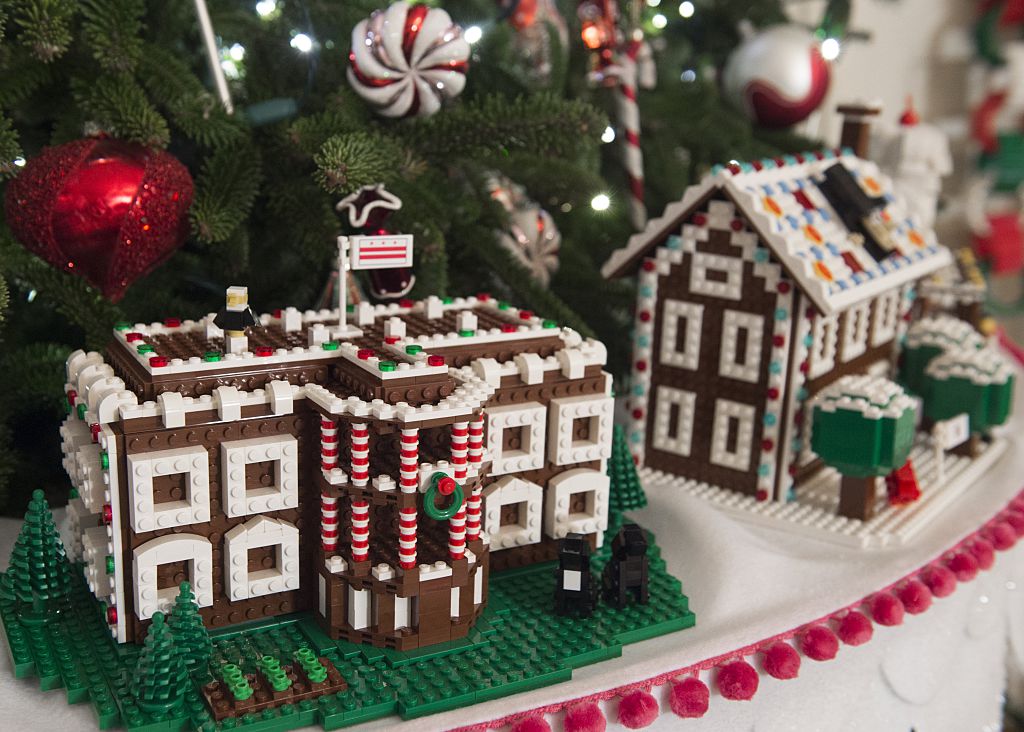 At the top of our favorites list are these two GIANT  renditions of the Obamas' dogs, Bo and Sunny.
We are screaming!
Here's a snap of the faux dogs with IRL Bo, for scale.
We meant it when we said giant!
[tempo-video id="5231172507001″ account="4607804089001″]
Here's one of the stunning hallways at the White House, dressed up for the season.
And take a gander at the portrait next to this cheerful snowman…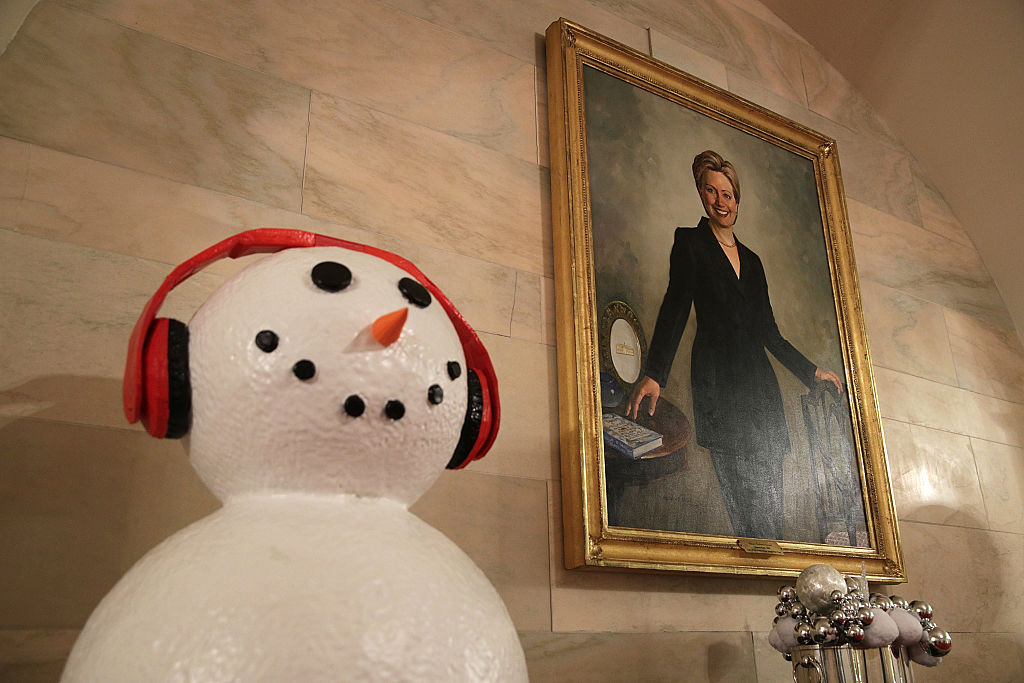 Yup, that's Secretary of State Hillary Clinton. Sigh. What could have been!
But back to the decorations… We lost our minds when we saw this utterly magical streamer-filled hallway.
Can someone make this happen at our office? Pretty please and thank you?
And this epic entryway? It's like a holiday dreamland.
What can we say, y'all. We love this family and their elegant, festive, and joyful ways. We wish them all the best in their new non-White House life!