The Obama and Bush families at the National Museum of African American History opening are making us a little misty, guys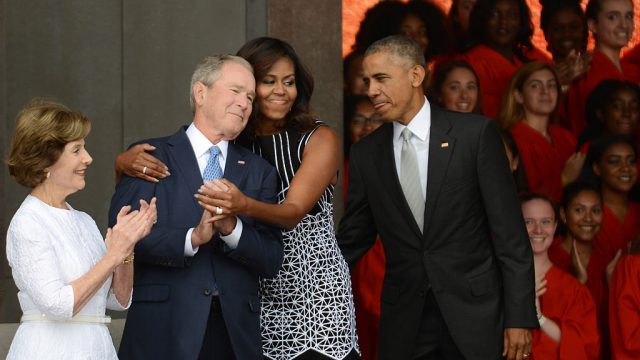 Yesterday, President Barack Obama and First Lady Michelle Obama met former President George W. Bush and former First Lady Laura Bush for the dedication of the Smithsonian's National Museum of African-American History, reports People. Seeing them together, and hearing what they had to say, def warmed our hearts.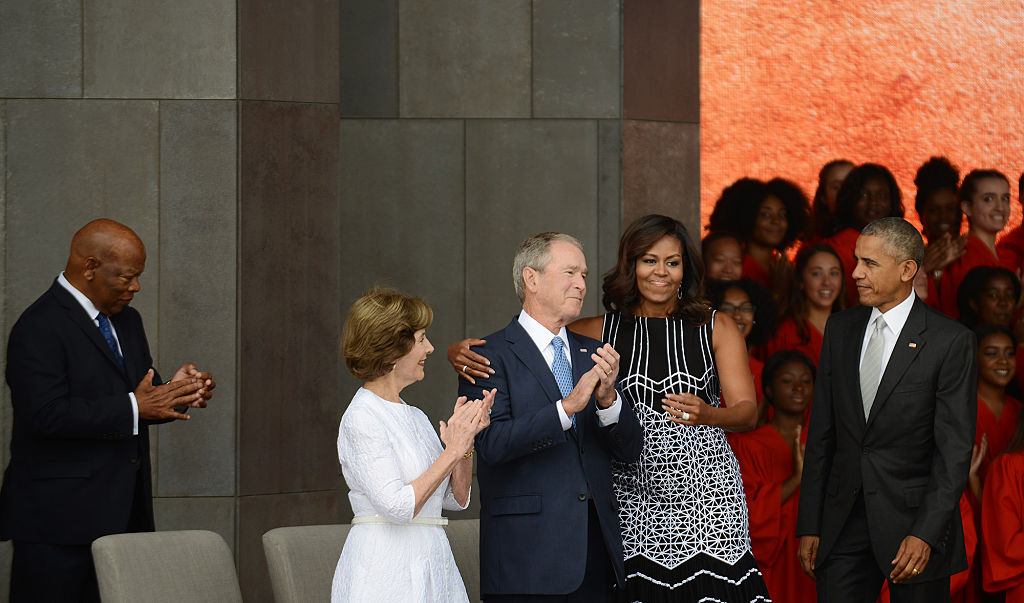 It is the ~first~ national museum focused solely on the history and culture of African-Americans.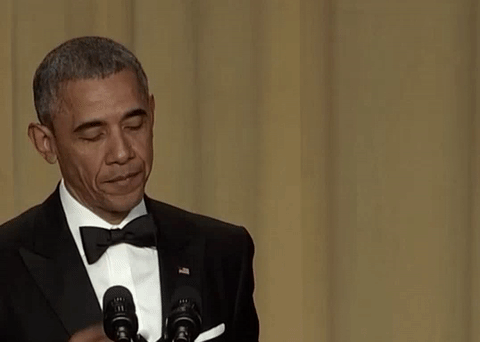 Bush first authorized the museum back in 2003, though the idea for the museum was first conceived in 1915 (!) when African-American veterans of the Civil War wanted a way to memorialize America's black experience.
The POTUS himself said:
And the way FLOTUS greeted Bush could not have been sweeter.
Look how cute they are!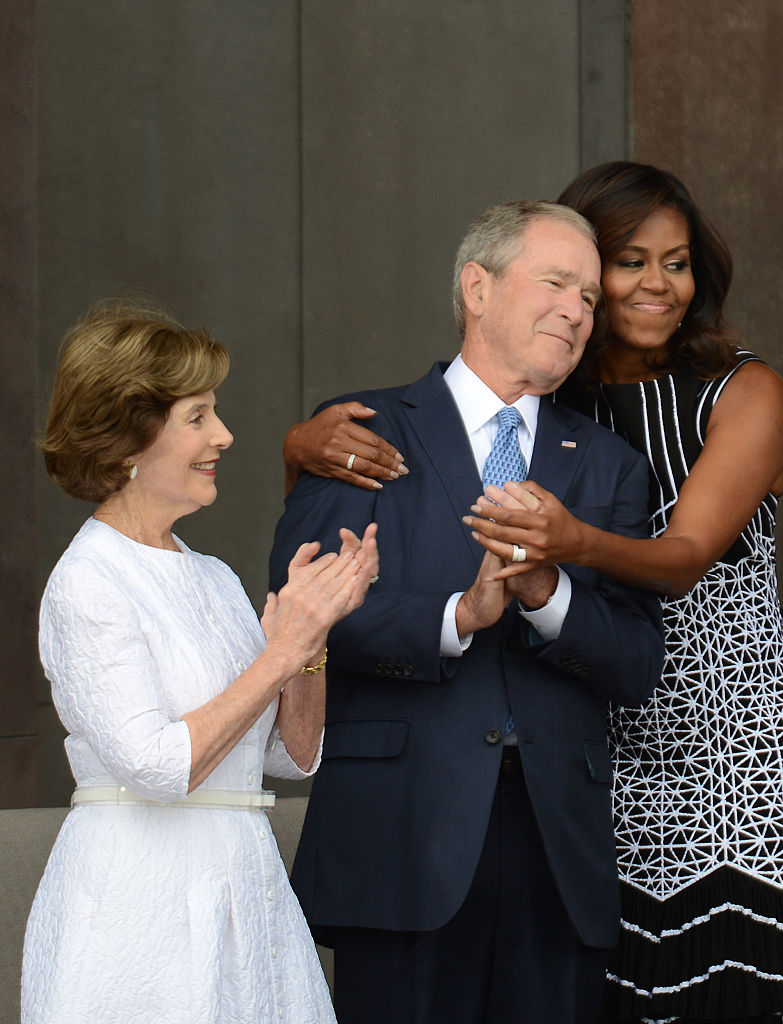 Before the President spoke, the daughter of a former slave, Ruth Bonner, 99 (!), rang the Freedom Bell, along with the POTUS and the FLOTUS, according to The Huffington Post.
Awww.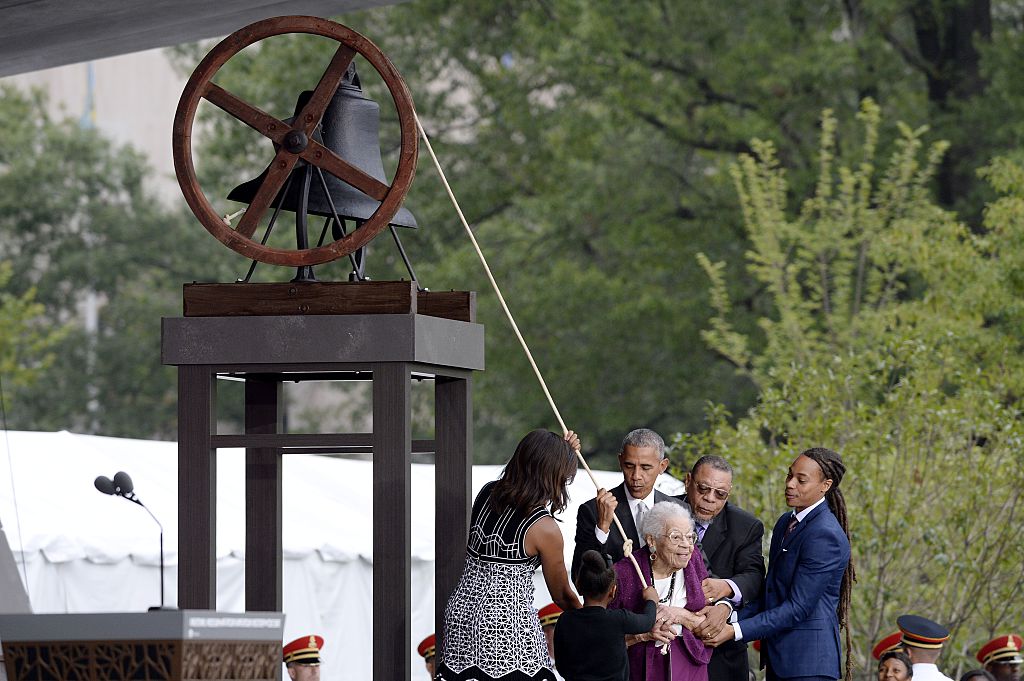 Then, both President Obama and Bush spoke about the museum's significance.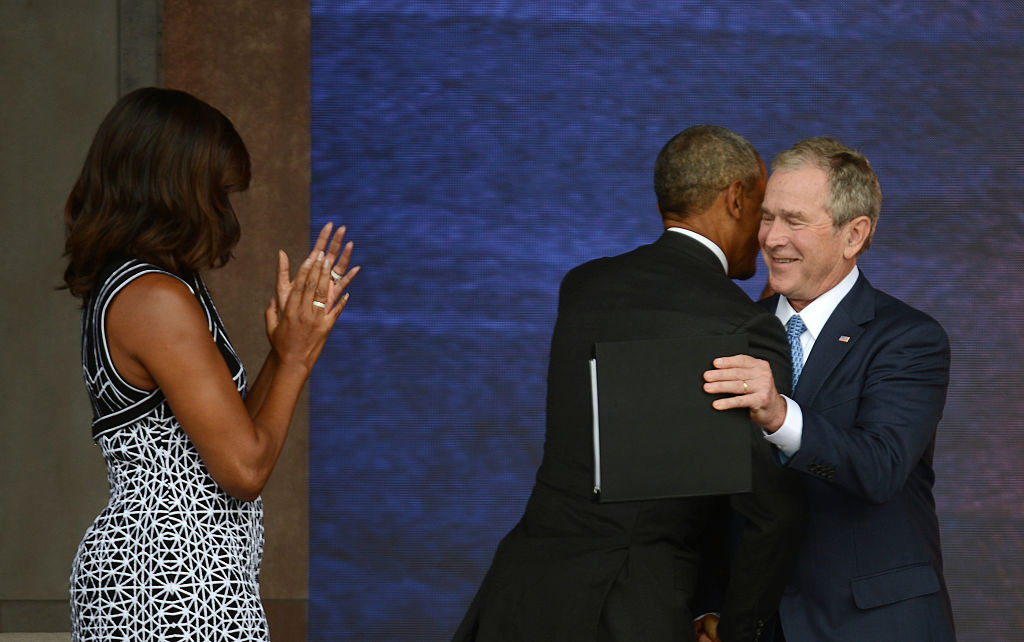 Bush spoke first, saying:
"The lesson of this museum is that all Americans share a past — and a future. By staying true to our principles, righting injustice, and encouraging the empowerment of all, we will be an even greater nation for generations to come.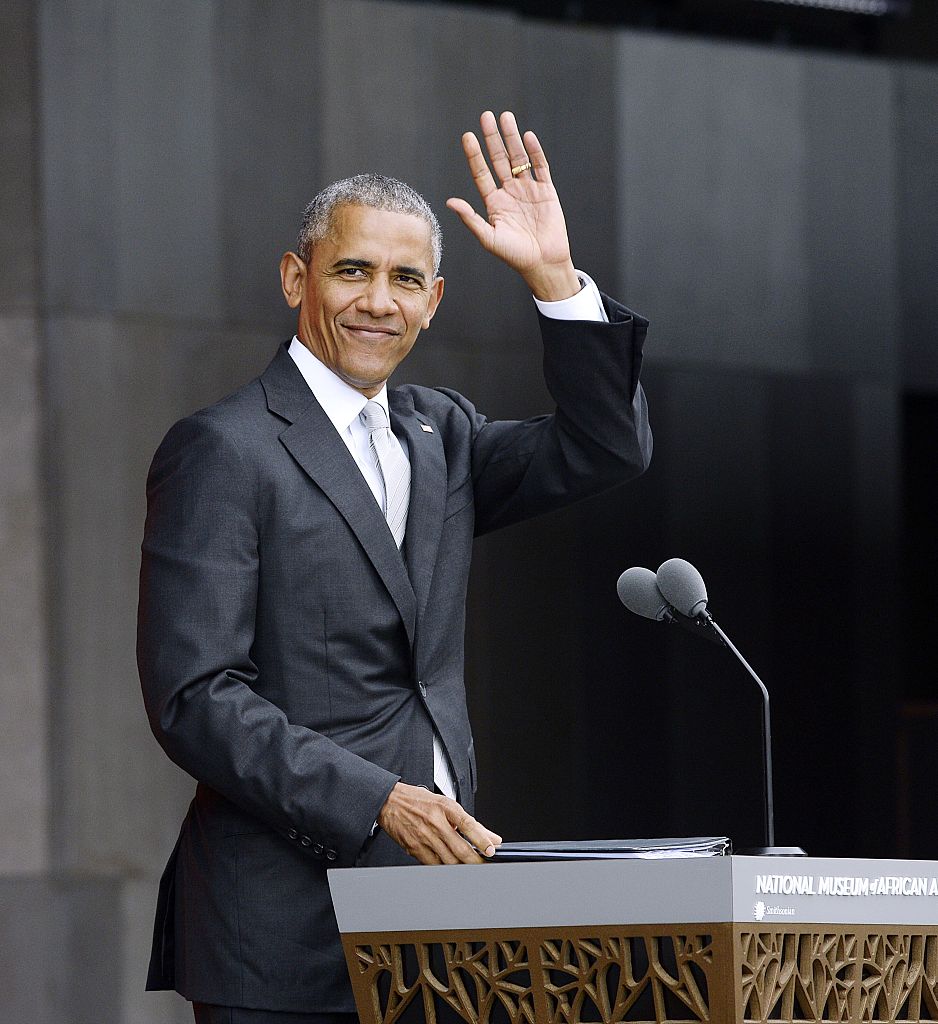 Then the POTUS followed.
"We're not a burden on America or a stain on America or an object of shame and pity for America — We are America, Obama said. "And that's what this museum explains. Hopefully, this museum makes us talk to each other and listen to each other and see each other.
Are you tearing up yet?
"We have shown the world we can float like butterflies, and sting like bees, that we can rocket into space like Mae Jemison, steal home like Jackie, rock like Jimmy, stir the pot like Richard Pryor, the President said, according to Newsweek. "And we can be sick and tired of being sick and tired like Fannie Lou Hamer, and still rock steady like Aretha Franklin.
The quote that stuck with us most was:
"It reaffirms that all of us are America, President Obama said.
Our sentiments exactly.
You can watch highlights from the dedication ceremony here.
A lot of people were there, including Oprah, because — of course.
And Ava DuVernay and Debbie Allen.
Lupita Nyong'o shared this beautiful group selfie.
Kobe Bryant wants to make sure we all visit the museum.
And you never know who you'll bump into in the elevator.
The museum has nine floors and covers slavery through present day, reports Newsweek. Exhibits cover topics including the #BlackLivesMatter movement and African-American cultural icons. There's also a theater named after Oprah Winfrey (a museum donor), as well as a Contemplative Court.
Our only question: When can we go visit?! It turns out that tickets are sold out through 2016, but it's not too soon to order them for 2017. Brb.