Obama said he showed his "dad moves" to Prince once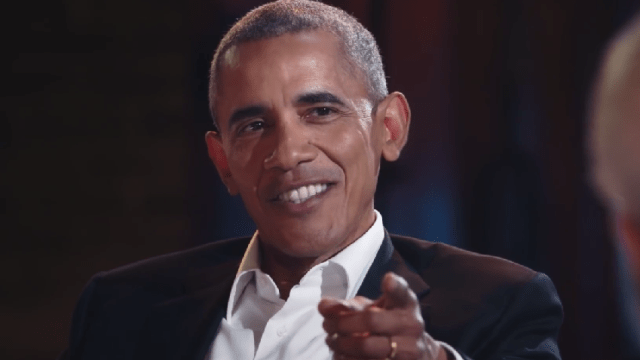 Even though he'll always be known as one of our favorite presidents, there's no doubt about it — Barack Obama still has "dad moves" when it comes to dancing. And that's probably because he's the father of two. While most of us would probably be a little embarrassed to bust these sweet moves out in front of a legend like Prince, we're guessing that Obama had nothing to lose. (While we, unfortunately, can't ask Prince how he reacted, we're sure he was at least entertained. He had a pretty solid sense of humor, after all.)
Obama will be revealing the full story on the first episode of My Next Guest Needs No Introduction, David Letterman's new talk show on Netflix. Not only will Obama serve the honor as Letterman's first guest, but he'll also be making his first televised talk show appearance since leaving his role as president. Considering that he's chosen to chat with both Prince Harry through BBC Radio and Letterman on television, he appears to be making sure every interview is something special.
While the first episode of Letterman's show will be released tomorrow, January 12th, Netflix has offered up a sneak peek of what we can expect.
Here's what happened, according to Obama:
https://www.youtube.com/watch?v=-a12nTEcoqE?feature=oembed
"This was probably three or four months before he died," Obama said. "And Prince asked Sasha to come up and dance, and she's an excellent dancer. Then Sasha pulls me up, which surprises me because she always mocks my dancing. I have dad moves."
Thanks to Obama, now we know more about "staying in the pocket." Even though we'd love to have been able to see his karate kicks.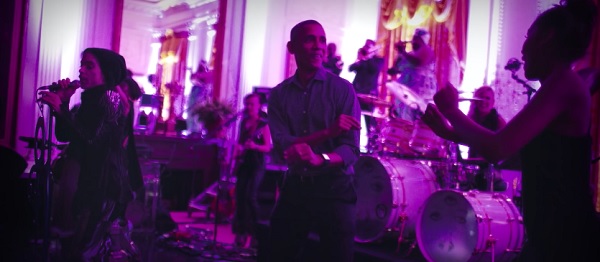 It sounds like such a special moment, and we're so glad that Obama decided to share it. To hear more (and see more of Letterman's fabulous beard), you can catch My Next Guest Needs No Introduction on Netflix tomorrow.