Barack Obama responded to the Las Vegas mass shooting with a powerful tweet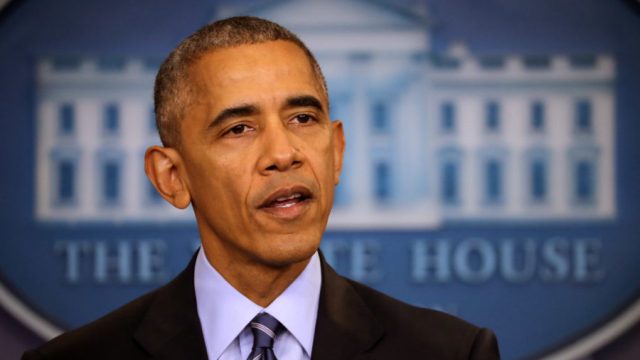 This past Sunday night saw the deadliest mass shooting in American history, when a gunman opened fire on a country music concert in Las Vegas. At least 58 people are dead and over 400 injured in the wake of the attack. The gunman, 64-year-old Stephen Paddock, fired a barrage of bullets from his 32nd-floor Las Vegas hotel room. He was found dead at the scene with a large cache of weapons. This horrific tragedy has left the nation reeling; many have already come forward to offer words of support and condolence, and former president Barack Obama was among the first.
Early Monday morning, Obama sent out a brief but powerful tweet responding to the Las Vegas tragedy. The former president and his wife offered sincere condolences as they (and the nation) try to come to grips with this latest mass shooting.
"Michelle & I are praying for the victims in Las Vegas. Our thoughts are with their families & everyone enduring another senseless tragedy."
Obama has long been a passionate advocate for gun control. He spoke out against gun violence repeatedly during his terms in office, particularly after the Pulse nightclub shooting in 2016 and the Sandy Hook elementary school shooting in 2012.
Reports are still coming in regarding the Las Vegas shooting, and unfortunately causalities are expected to rise as the day goes on. As the city of Las Vegas grapples with this terrible tragedy, the local hospitals are in desperate need of supplies and donations. Click here to find out how you can help.