Let's talk about how amazing the Obama girls looked at their first state dinner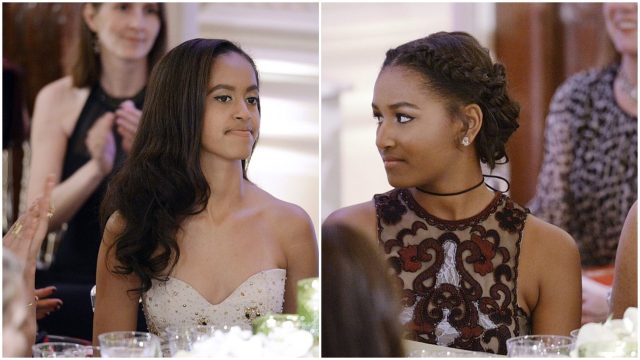 In case you haven't heard, last Thursday night, the White House hosted Canadian Prime Minister Justin Trudeau, his wife Sophie and their three children for a state dinner. The Internet has been crushing hard on Michelle Obama's amazing Jason Wu gown, as well as PM Trudeau (who is one seriously charming politician…just saying). But the best thing about this posh evening just might have been Sasha and Malia Obama.
The night marked the first state dinner for the Obama girls. Whew! Just in time, because it was the last one the president will host while he's in office. Sasha and Malia must have gotten the memo about this being their only chance to rock some state dinner glamour, because they SLAYED.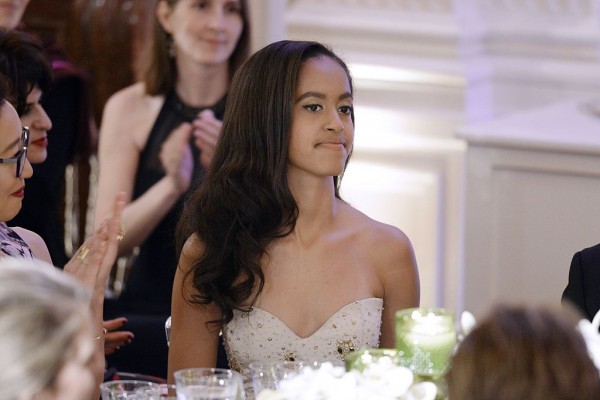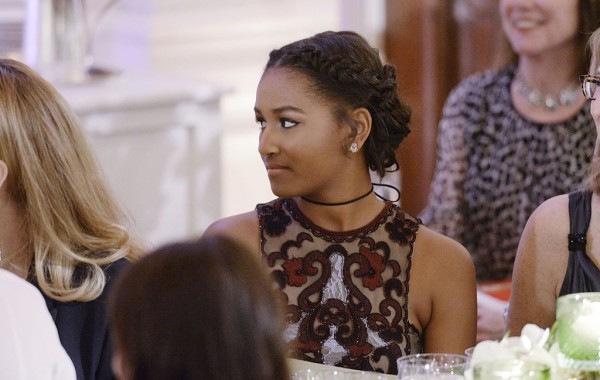 The dresses! The hair! That amaze choker necklace!
Both Sasha and Malia wore embroidered evening gowns by Naeem Khan while they mixed and mingled with Canadian royalty like Ryan Reynolds, Lorne Michaels, Michael J. Fox and Sandra Oh. (Okay, so all those people might not actually be royal, but they're definitely Canadian.) Not only were Sasha and Malia's dresses completely gorgeous, but their choice of designer was especially meaningful since their mom wore a Naeem Khan gown to her very first state dinner back in 2009. Awww.
With the girls in attendance, President Obama took the opportunity to talk about what it's been like serving as the POTUS while also being a dad. "When I was first elected to this office, Malia was 10," he said. "And Sasha was just seven. And they grow up too fast. This fall, Malia heads off to college. And I'm starting to choke up, so I'm going to wind down and say my remarks. I can't do it, it's hard."
While he was in dad mode, Obama went on to talk about the commitment that he and Prime Minister Trudeau share to make the world a better place for the next generation. "We're here for everybody's kids. To give our sons and our daughters a better world. To pass to them a world that's a little safer and little more equal, and a little more just, a little more prosperous so that a young person growing up in Chicago or Montreal or on the other side of the world has every opportunity to make of their life what they will, no matter who they are, or what they look like, or how they pray, or who they love."
Now we're the ones getting teary-eyed. (Sniffle.)
Congrats to Sasha and Malia on being such amazing young women. Not just on Thursday night, but every day. Growing up in the White House can't be easy, and these two have done it with dignity, grace and style. We salute you both.
We also kind of want to raid your closets. TRUTH.