Barack Obama and Joe Biden are refusing to visit universities that won't address sexual assault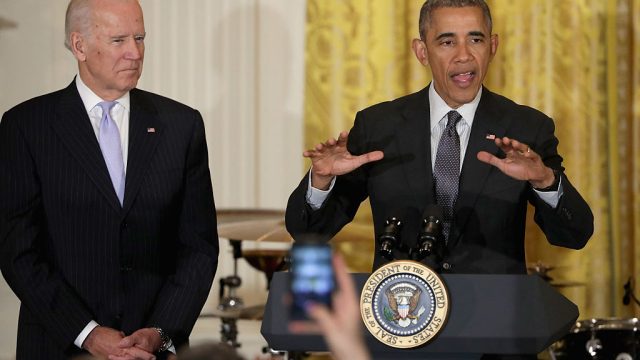 The White House has a new rule for college campuses, and we totally support it. As The Washington Post reported, the White House announced on Sunday that the top members of the administration — including President Obama, Vice President Biden, First Lady Michelle Obama, Dr. Jill Biden, and members of the Cabinet — will no longer visit universities whose leaders aren't cracking down on the widespread problem of campus sexual assault.
This decision comes in the wake of an extremely high-profile sexual assault case at Stanford University, which Joe Biden addressed in an open letter to the survivor.
"You are a warrior—with a solid steel spine," he wrote. "I do not know your name—but I know that a lot of people failed you that terrible January night and in the months that followed."
Now, along with Obama, he's righting those wrongs. "Now's the time to put the pedal to the metal," Biden said, according to the Post.
The Education Department has 253 current investigations at 198 post-secondary institutions involving the handling of sexual assault cases, the Post explained. A refusal to speak at campuses is just one more signal the government is sending that ignoring sexual violence will not be tolerated.
We're incredibly thankful the president and vice president are holding schools accountable in this way.