NYX's new virtual makeup tutorial is like the beauty version of "The Matrix"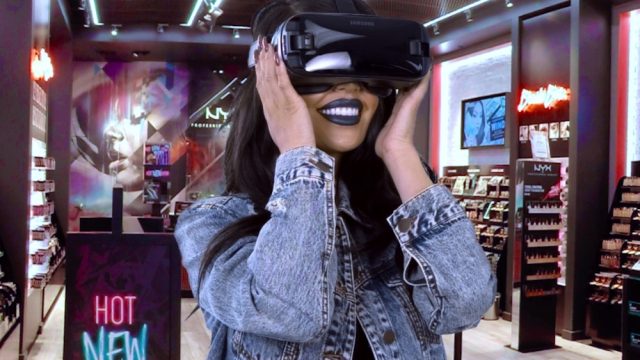 If you ever wanted to get up close and personal with your favorite beauty gurus, NYX is here to make that dream a reality. NYX Cosmetics just launched virtual beauty tutorials with Samsung, and this innovative makeup experience is already available in select NYX makeup stores.
So if you thought VR was only meant for gamers, you are so wrong. The affordable (and fan favorite) brand has partnered with Samsung to create three unique makeup tutorials lead by beauty vlogger Kristen Leanne, Mykie, and Karen Sarahi Gonzales. So not only will your fave YouTuber show you how to create bold and glam makeup looks, but you can easily purchase the NYX products at a special price, at the end of the tutorial or in the store (since you'll be there anyway).
As Mehdi Mehdi, VP of Digitial at NYX Professional Makeup tells HelloGiggles,
"Our customers and fans really love the experience of connecting with the influencers, but also there's also an education piece. The education piece was really important, so we said, 'We really want to build that immersive experience where you can feel like you're right there, one-on-one with your favorite influencer,' and we can bring that experience to life in our stores."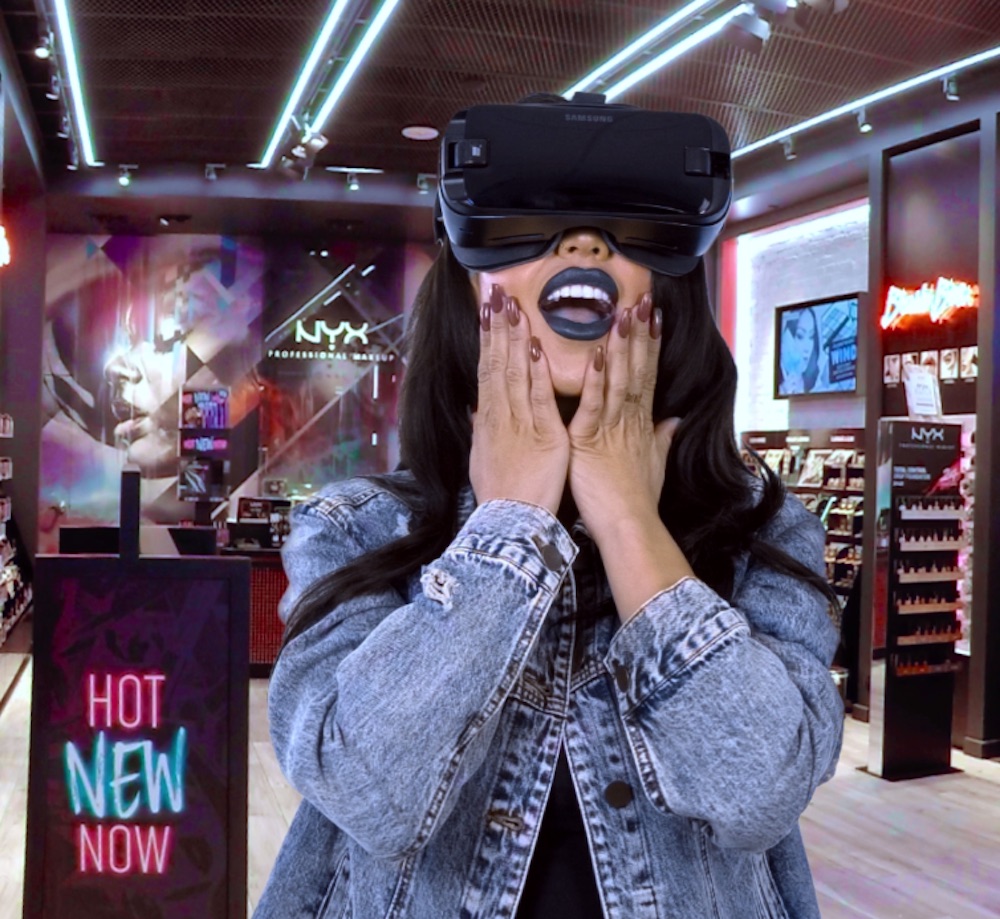 I was lucky enough to test out the VR makeup tutorial during the brand's event, and true to what Mehdi said, it is definitely an immersive experience. While I've tried VR before (my fiancé is a gamer lolz), NYX's tutorial was unlike anything I've ever experience with virtual reality.
You know how when you watch a YouTube video, you have to pause every second to figure out what product the beauty guru is using, and then you open up a tab and start making a wishlist on Sephora, Ulta, etc? Well, NYX's VR tutorial is sort of like that, except you don't have to spend tons of time searching for the product, you can easily learn more about it during the tutorial or in-store. You don't have to figure out how to use the products either since the vloggers are showing you in real time how to use it.
You almost feel like you have a personal makeup artist at your fingertips.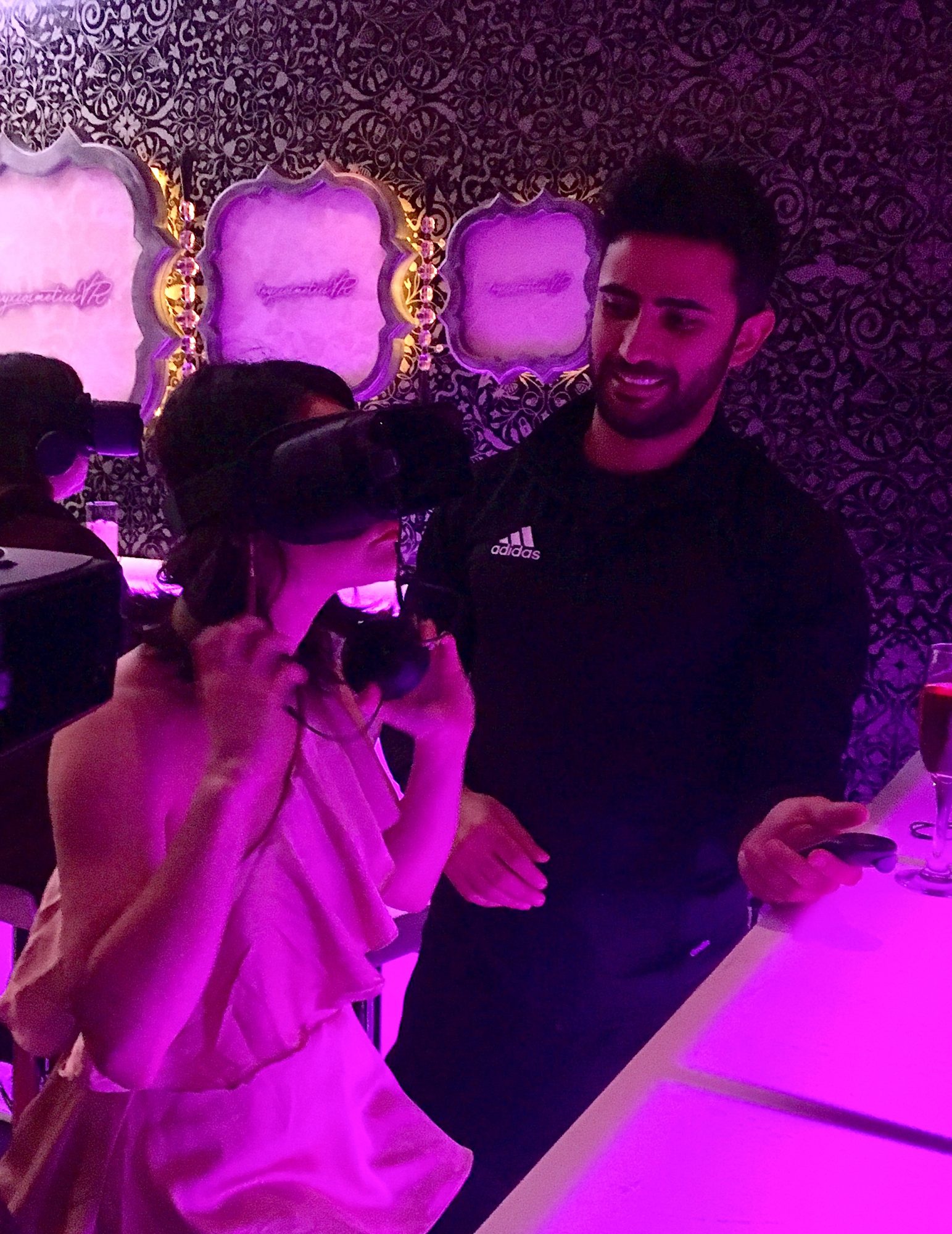 For Mykie and Karen, having their followers feel even more connected to them and to makeup is what really makes this experience special and so unique. Karen told HelloGiggles,
"For our followers to see something like this, it's a little more personal."
https://www.instagram.com/p/BcvBM_IFpuG
If you're curious to try the immersive tutorial, the VR experience is available in select NYX Professional Makeup stores. Even better? Over the course of 2018, there will be a nationwide rollout across the brand's 42 retail stores.