NYX has an advent calendar filled with lipsticks and we are SO excited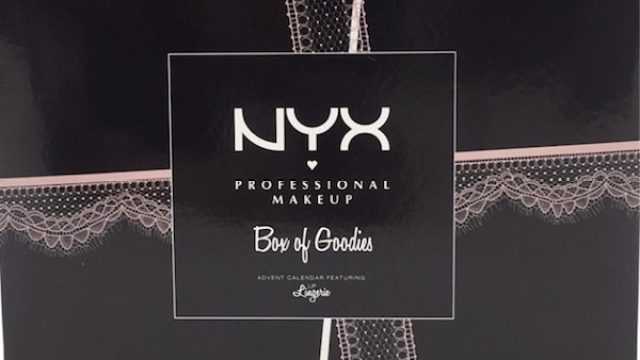 NYX is the latest makeup brand to tease an oh-so-tempting holiday release. Sorry, grandma, we're not gonna be needing the usual advent calendar of quarters and peppermints. We'll be taking the NYX route instead. So if you can't snag Kylie Jenner's holiday collection, this might be the perfect perfect budget friendly option at getting a liquid lipstick set. If you follow the brand on Snapchat, you already got a sneak peek at their upcoming Lip Lingerie Box of Goodies. With twenty-four surprises hiding in a gorgeous lace box, this is yet another release that was probably meant to be a gift but it won't be getting past our vanity.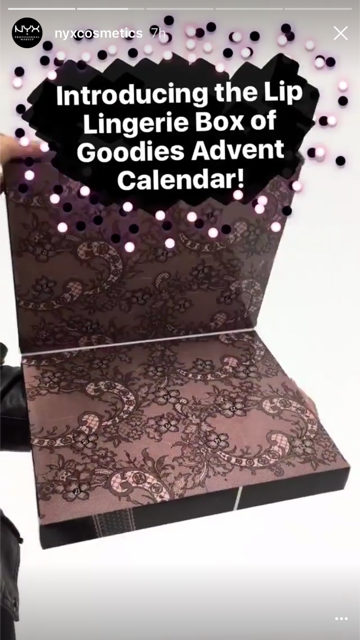 If you're not familiar with how advent calendars work, you usually get a piece of small candy or an ornament every day leading up to Christmas. A box with a new lip color everyday just right before December 25th? Your inner child and inner drag queen should be jujuing on that beat, like now.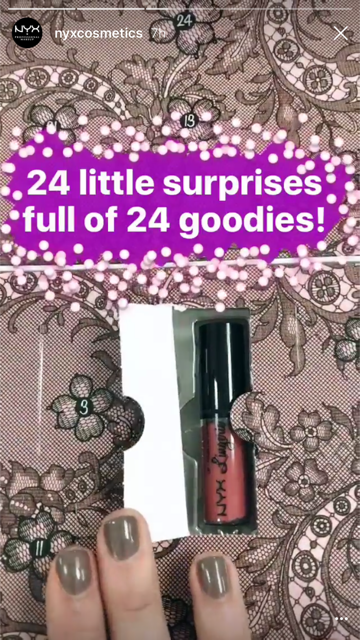 NYX's Lip Lingeries are matte liquid lipsticks and the entire line falls into the uber popular nude, neutral, tan scheme. Typically advent calendars have twenty-five slots to include Christmas Day, but we're guessing NYX is leading up to Christmas Eve because the line only has twenty-four shades total.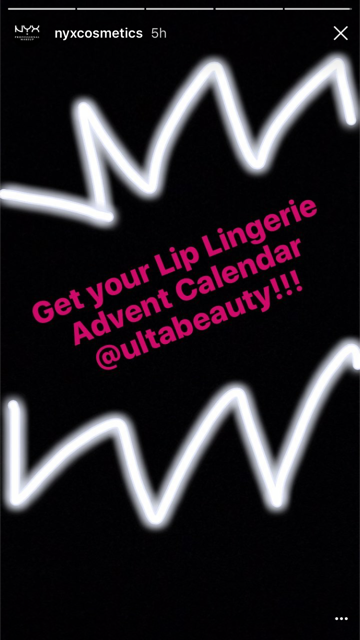 No word yet on the price of the NYX Lip Lingerie Box of Goodies Advent Calendar, but if you're curious, full-sized Lip Lingeries cost $7 each. STEAL!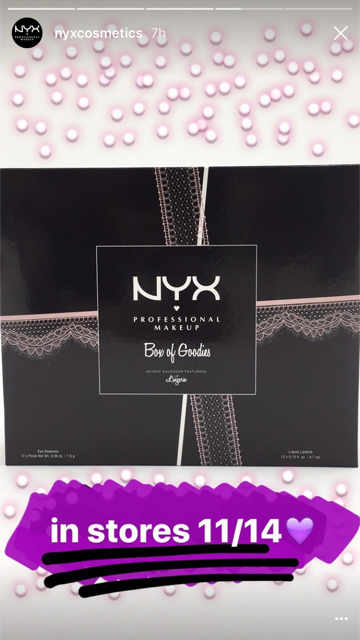 Set your alarms for November 14th when this holiday exclusive is set to hit Ulta stores.