NYX Cosmetics just launched a massive limited collection paying homage to LA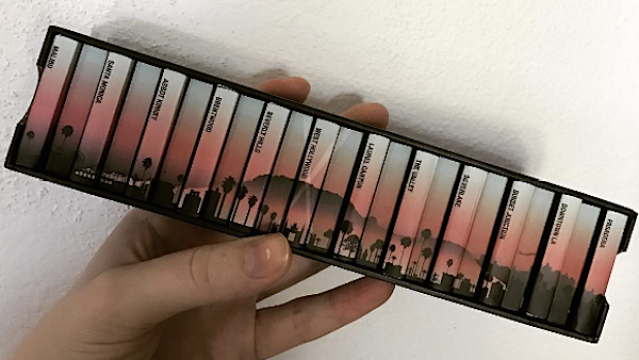 Even though I just recently celebrated my 3rd anniversary of living in New York City, I still constantly miss and grapple with being away from my hometown of Los Angeles. I find myself obsessively looking for anything that even slightly reminds me of home — avocados, tomatoes, tacos and …okay, yes most of it is food-based nostalgia. But really, anything that even slightly reminds me of the City of Angels brings me so much comfort! So you can't imagine how pleased I was when I saw that beauty brand NYX Cosmetics has come out with a limited edition eyeshadow collection that celebrates the company's roots in Los Angeles.
The NYX Loves L.A. Library Set is available now online at Ulta for only $24.99!

Yes, you heard right. That's $24.99 for TWELVE eye shadows.
As Refinery29 reports, all of the eyeshadows are named after Los Angeles' iconic neighborhoods, like Silverlake, Abbot Kinney, and Laurel Canyon.
How pretty is the "Santa Monica" shade? Perfect for  day on the pier.
Not only are the shadows themselves super high-quality and absolutely beautiful, but the packaging itself is gorgeous and drool-worthy. It's making my cold little Angeleno heart soar!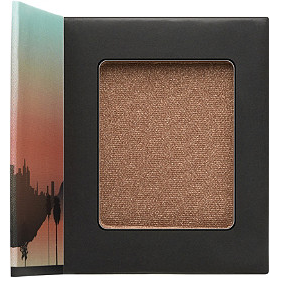 I am loving this warm and soft "Pasadena" shade for a subtle daytime smoky eye!
At least with these guys, next time I'm chowing down on my sub-par New York burrito and crying, I know I'll look good!
As with all NYX products, these shadows are all highly-pigmented and developed to last all day long; they certainly do the city justice and you'll look like an angel yourself while wearing them!
Grab a set while you can, here!