NYX's new Chilling Adventures of Sabrina makeup collection will bring out your witchy side
If you're looking to add a dash of magic to your beauty routine, we've got you covered. Makeup brand NYX just released a collection inspired by Netflix drama The Chilling Adventures of Sabrina, and the colors are totally spellbinding.
The adaptation of the early-aughts show Sabrina the Teenage Witch premiered in 2018, and it mixes the best of everything a teen show has to offer: drama, romance, humor, and magic, all led by the captivating Sabrina Spellman of this generation. NYX incorporated the mysterious and whimsical vibes of The Chilling Adventures of Sabrina into its new makeup collection, which includes three different matte lip cream duos and an eyeshadow palette in the form of a spellbook.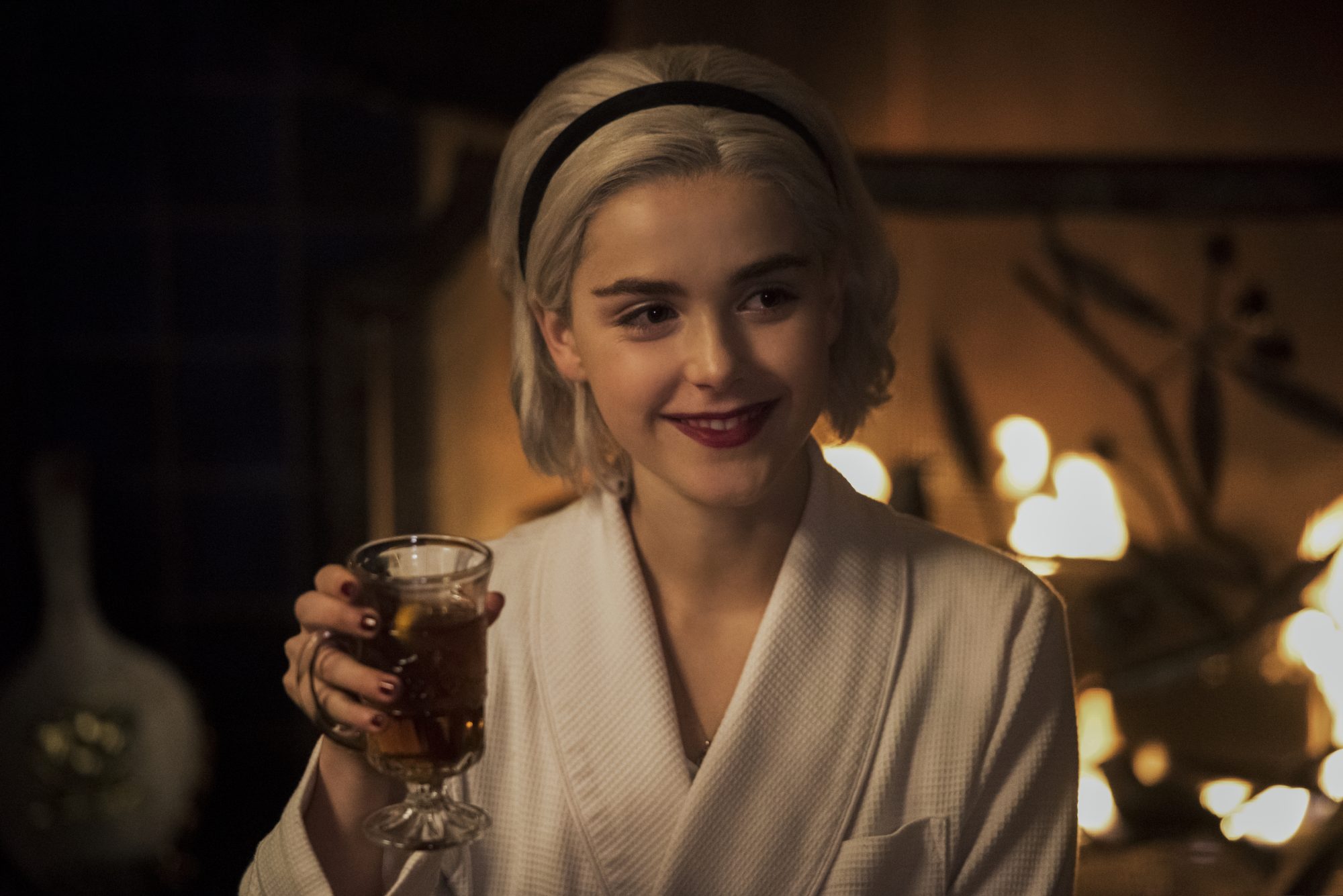 NYX's Chilling Adventures of Sabrina soft matte lip creams range from a baby pink to a rich burgundy, while the spellbook palette opens to reveal a wide range of eyeshadow colors with magical names, including "Frog Legs" green and a "Cunning" glittery silver. The inside cover of the spellbook reads, "For a look sure to enamor, cast a spell of bewitching glamour. Embrace the night or behold the light, with this Spellbook, any match is right." After reading that intro, you're sure to be in the witchy mood.
Shop the magical collection below.
NYX X Netflix Chilling Adventures Of Sabrina Soft Matte Lip Cream Duos
With six witchy shades, you can channel a new look nearly every day of the week.
NYX x Netflix Chilling Adventures Of Sabrina Spellbook Palette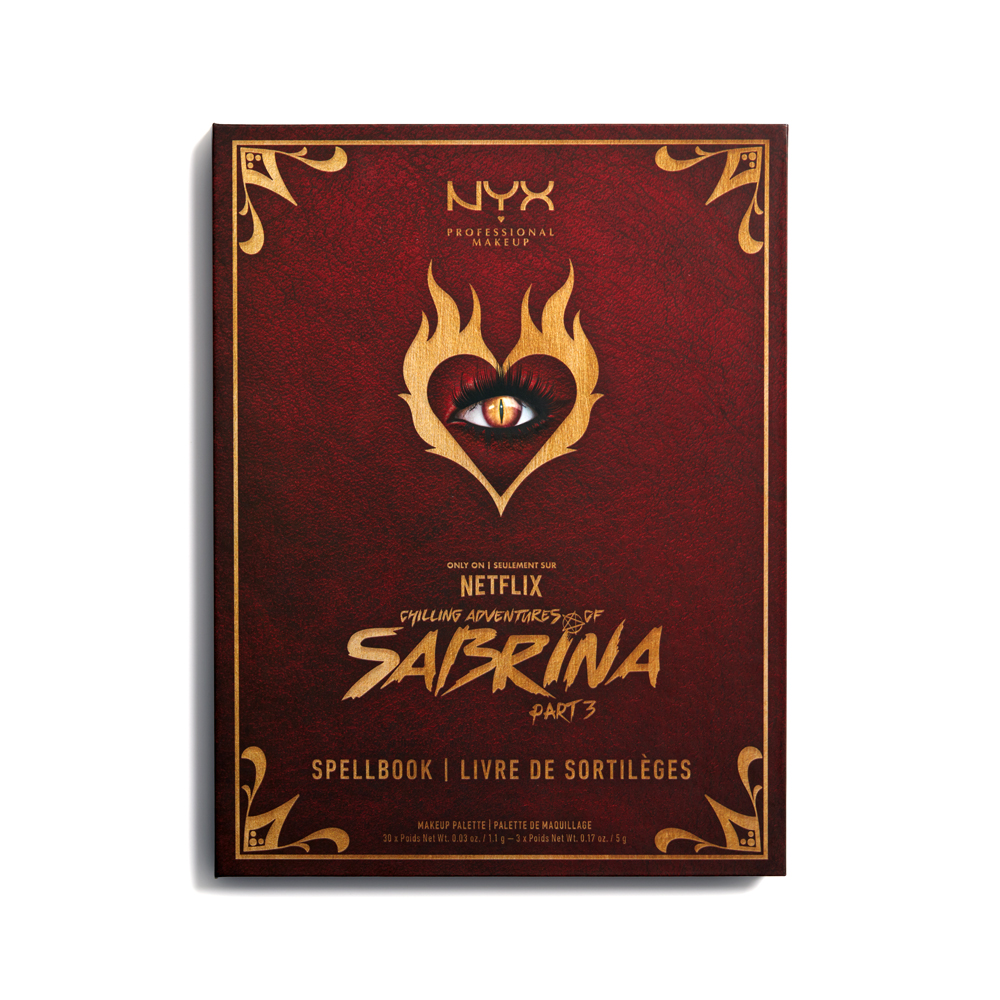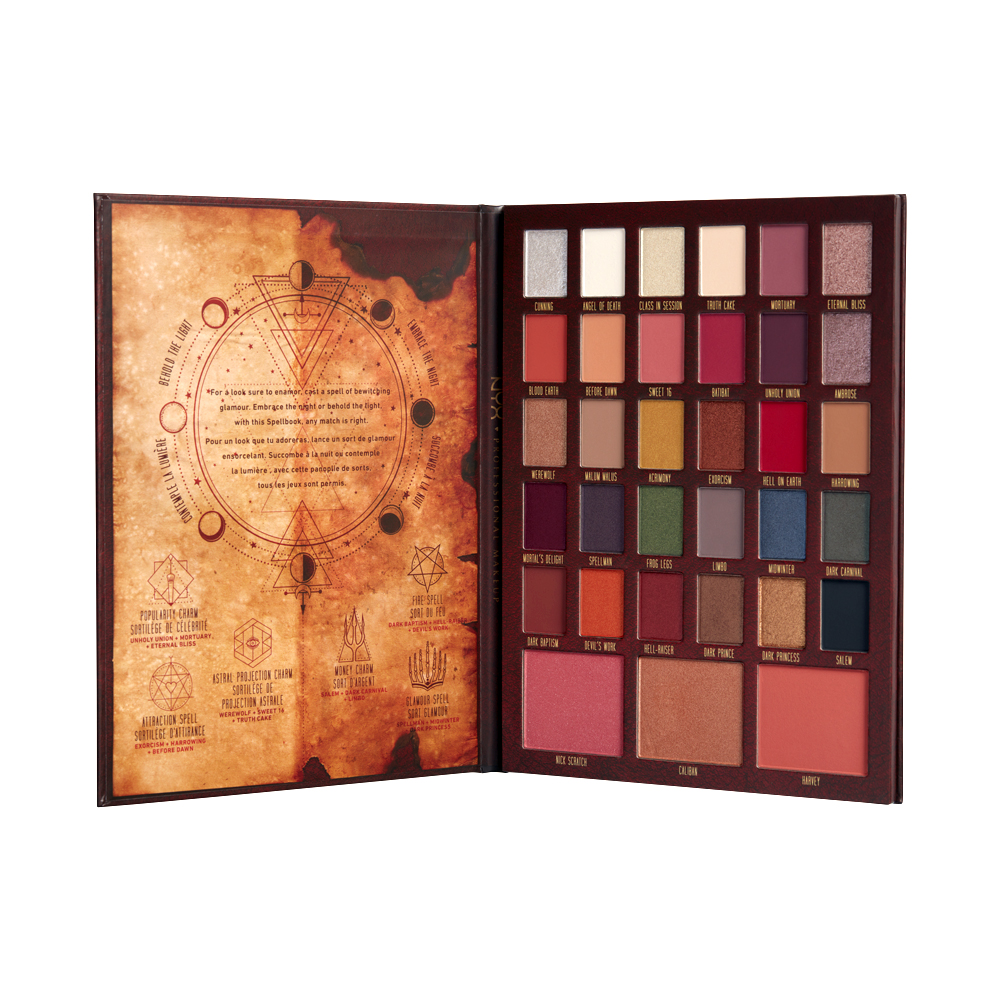 Unfortunately, this Spellbook Palette is so magical, it's selling out quickly on Ulta Beauty and here on NYX. We're in the midst of casting spells for a restock, so check back soon.
In the meantime, rewatch parts one and two of the first season of The Chilling Adventures of Sabrina, and prepare for Season 2 to premiere on Netflix on April 5th, 2020.