How many people have the NYPD shot and killed this year?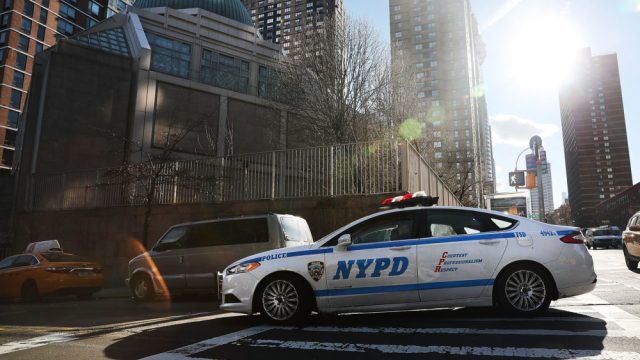 Yesterday, April 4th, police in New York City shot and killed an unarmed black man, Saheed Vassell. Vassell's death comes just weeks after California police shot and killed the unarmed Stephon Clark on March 18th. Nationwide, only some police shootings make headlines. But how many times in total have the NYPD used deadly force on a civilian in 2018?
According to the Washington Post's database of police shootings, the NYPD have shot and killed two men, including Vassell, in 2018.
On January 29th, NYPD officers responded to a report that a tenant in the Bronx was chasing his landlord with a knife, according to ABC News. When police arrived at the scene, they found Michael Hansford, a 52-year-old black man, running toward them with the weapon. The officers asked Hansford to drop the weapon, and he ignored them. Hansford turned to face the officers, and they shot and killed him. Both officers involved in the shooting were wearing body cameras, and the footage is currently under review. NYPD Police Chief Rodney Harrison told the New York Times that the officers involved were "doing their duty."
In the case of Vassell's death, police received calls alerting them to a man pointing a "silver firearm" at people in Crown Heights, Brooklyn. When they arrived at the scene, they found Vassell brandishing a pipe at them. Four NYPD officers fired a total of 10 shots, killing the 34-year-old black man. Vassell reportedly had bipolar disorder, and neighborhood residents told news outlets that he was "mentally ill but generally harmless."
Including the NYPD shootings, the Post's database lists 285 total instances of police using deadly force this year (with Vassell added). Out of these instances, 60 people, or about 21 percent of shootings, were black. The fact-checking website Politifact writes that since 2015, the Post has recorded more police killings than other sources, including the FBI and Center for Disease Control, but these federal sources acknowledge that their data are incomplete.
Even though there have only been two NYPD shootings this year so far, the killing of unarmed citizens like Vassell needs to end. We are saddened to hear of the latest Brooklyn shooting, and our hearts go out to the Vassell family and all those affected.