One of the most popular models at NYFW was apparently working at Chipotle a mere week ago
When some of us were teenagers working unglamorous jobs at pizzerias and Cinnabons, we might have looked at photos of supermodels prancing around New York and thought, "How cool would that be?"
And for one Texan girl, that dream became a reality. New York Fashion Week darling Remington Williams was in Austin, Texas working at Chipotle just ten days ago when she was discovered while washing dishes. Yes, TEN DAYS AGO. More than incredible, this is a real-life Cinderella story.
But first, here was little Remington before the huge life-altering event.
https://www.instagram.com/p/BT40PQZBGrx
https://www.instagram.com/p/BNc18YhDk2B
And this was her rocking a NYFW runway, cool AF!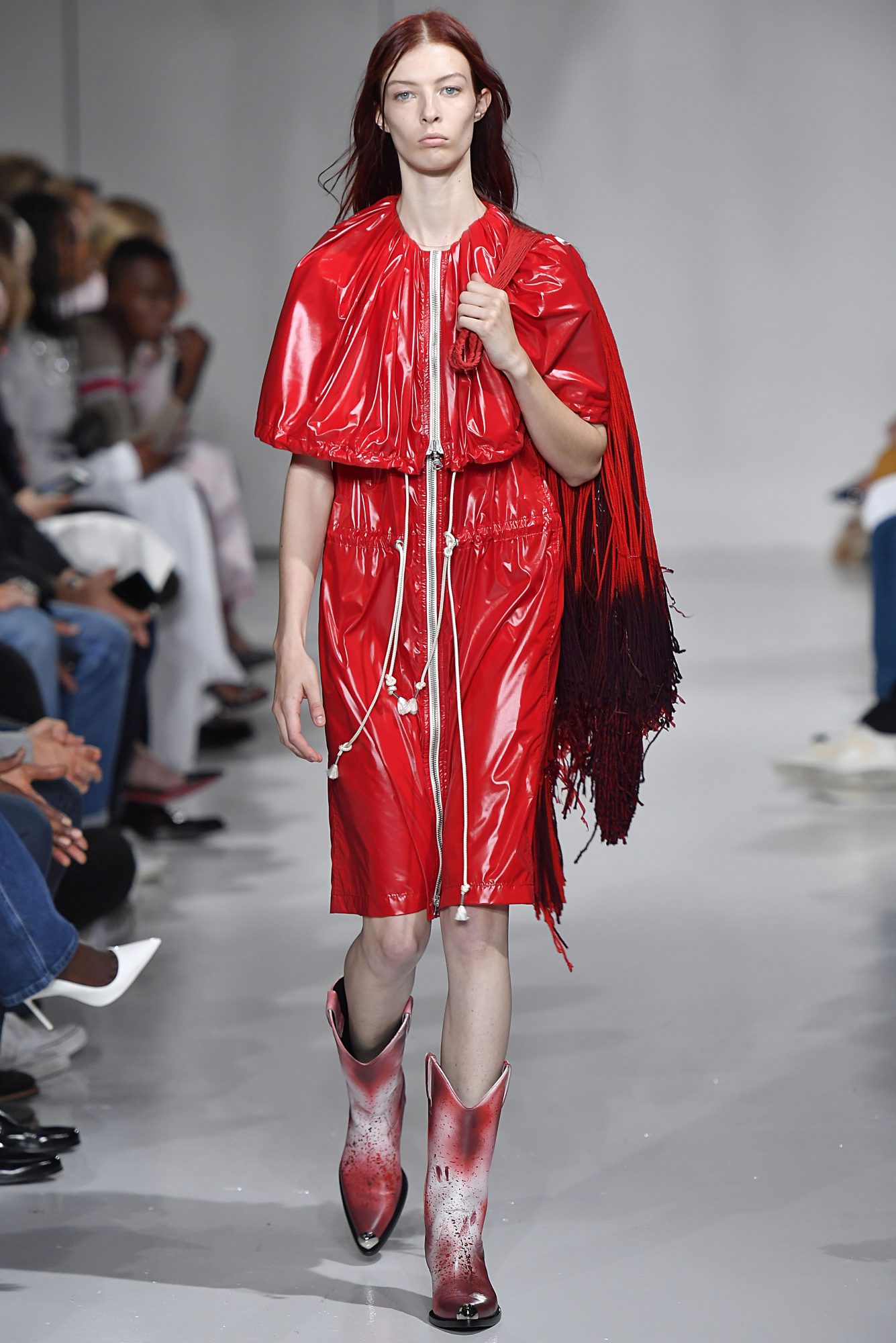 According to Vogue, upon quitting her job and arriving in NYC, Williams was signed by the prestigious DNA Models — think Linda Evangelista, Doutzen Kroes, and Emily Ratajkowski. Within days, she landed a gig walking in Calvin Klein. WHAT?
While the Texan was initially nervous, Calvin Klein's chief creative officer Raf Simons took her under his wing.
"During my callback, Raf Simons personally taught me how to walk, Williams told Vogue. "He could have picked any model, but he believed in me so much that he took the time to help me so that I could do his show.
Williams is now living in a New York City apartment with a bunch of other models, who she says have been nothing but supportive of her meteoric rise.
"All of the girls I've met want each other to succeed, which is encouraging," she told Vogue. "When I walked Calvin Klein, all of my roommates watched the live stream and were cheering me on the entire way. I didn't expect to make friends so quickly, and I know these are relationships that I'll have for a lifetime."
Since appearing in the Calvin Klein show, Williams has rocked it for Sies Marjan and Marc Jacobs as well. Whoa.
Congratulations, Remington! We hope you continue to thrive. We have a feeling we'll be seeing you on the runway again very soon.