Behold! All of fashion's ~it girls~ in one epic NYFW photo
During New York Fashion Week, the world's most stylish people convene to watch next season's trends be unveiled. They wear fabulous outfits, sit front row at runway shows, and inspire us to up our style game. Sometimes, they do it together, and our brains explode from the fabulousness of it all.
A few days ago, all of fashion's "it" girls of the moment were seated together at the Jonathan Simkhai show, and we're still in awe of what a beautiful sight it was.

Oh, just Lindsay Ellingson, Olivia Culpo, Kate Bock, Hailey Clauson, Kylie Jenner, Jordyn Woods, Ashley Graham, Devon Windsor, Jamie Chung, and Olivia Palermo, all in a row. No big deal. There are so many of them, the photographer needed to take a panoramic photo to fit everybody in!
Their outfits are all so in sync, it's almost like they planned the whole thing. On one side, Olivia and Hailey are wearing that white after Labor Day, while Lindsay and Kate look chic in navy.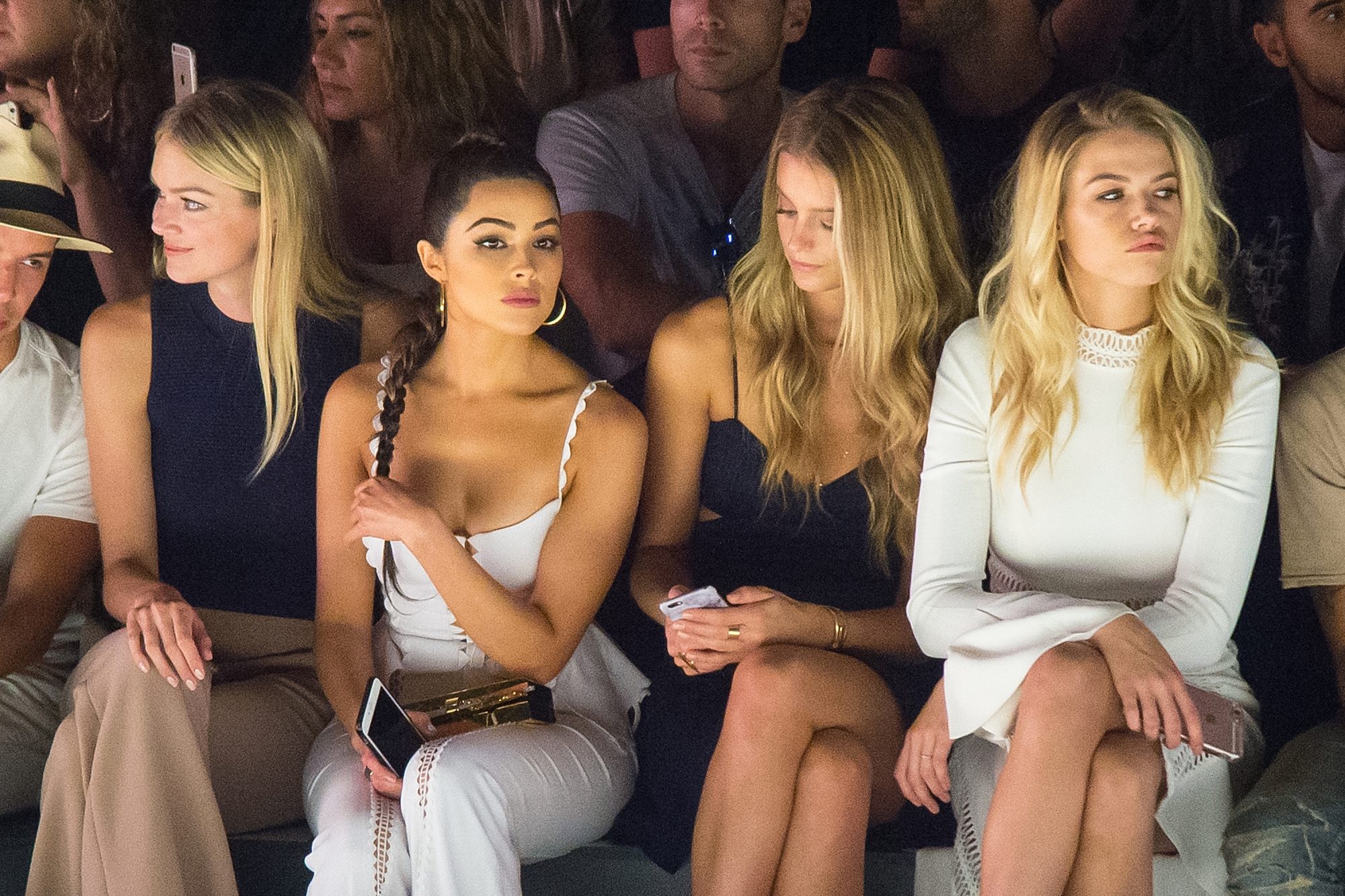 On the other side, Ashley, Devon, Jamie, and Olivia all got the navy memo.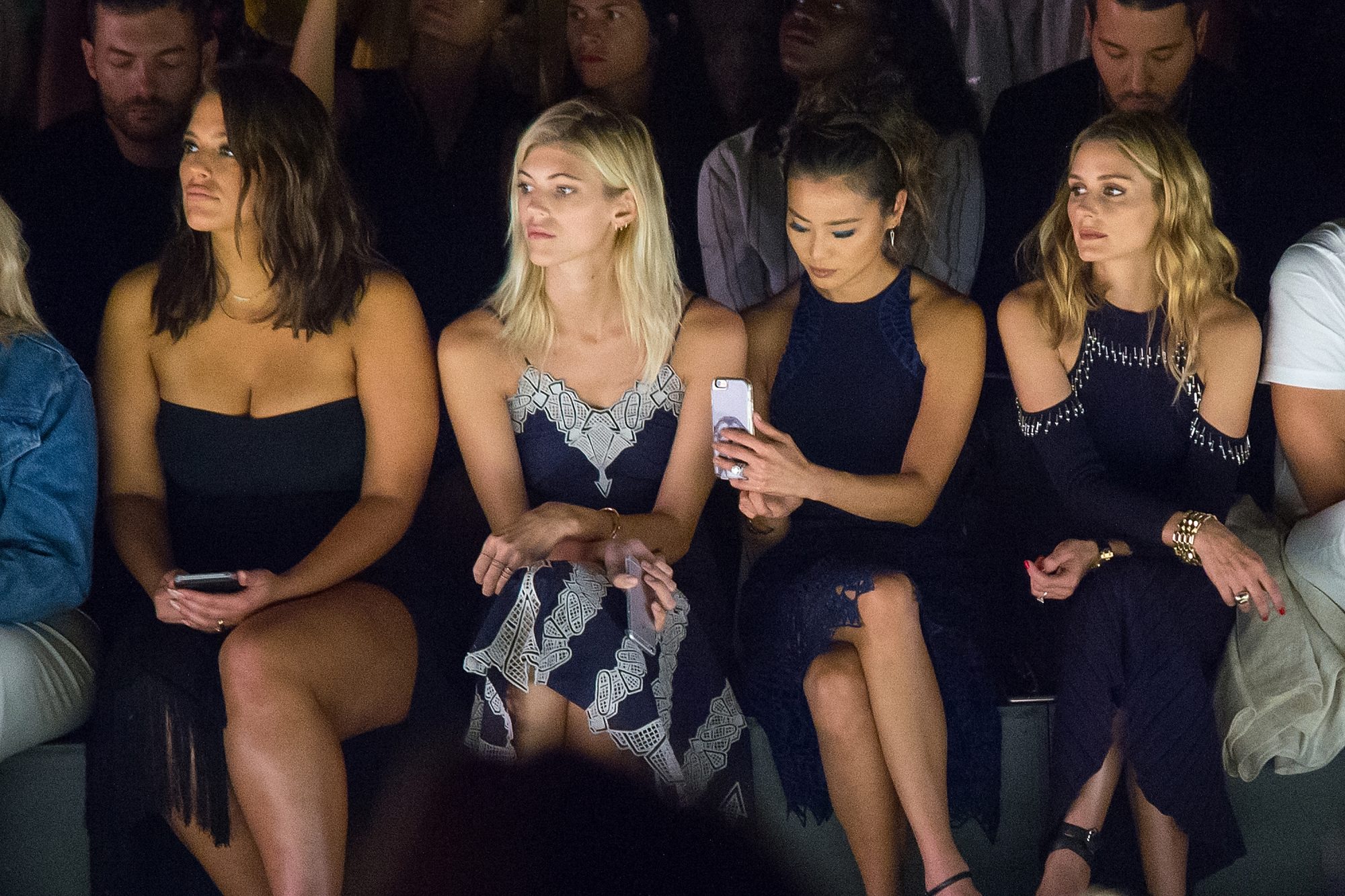 Is this a fashion #squad that we should know about? And if so, can we join?