Gigi Hadid's Tommy Hilfiger-inspired nail art is cute and easy to do
Tonight, one of New York Fashion Week's most anticipated events will take place: the Tommy x Gigi presentation. In honor of her big night, Gigi Hadid sported a super cute Tommy Hilfiger-inspired manicure today—one that you can totally recreate yourself!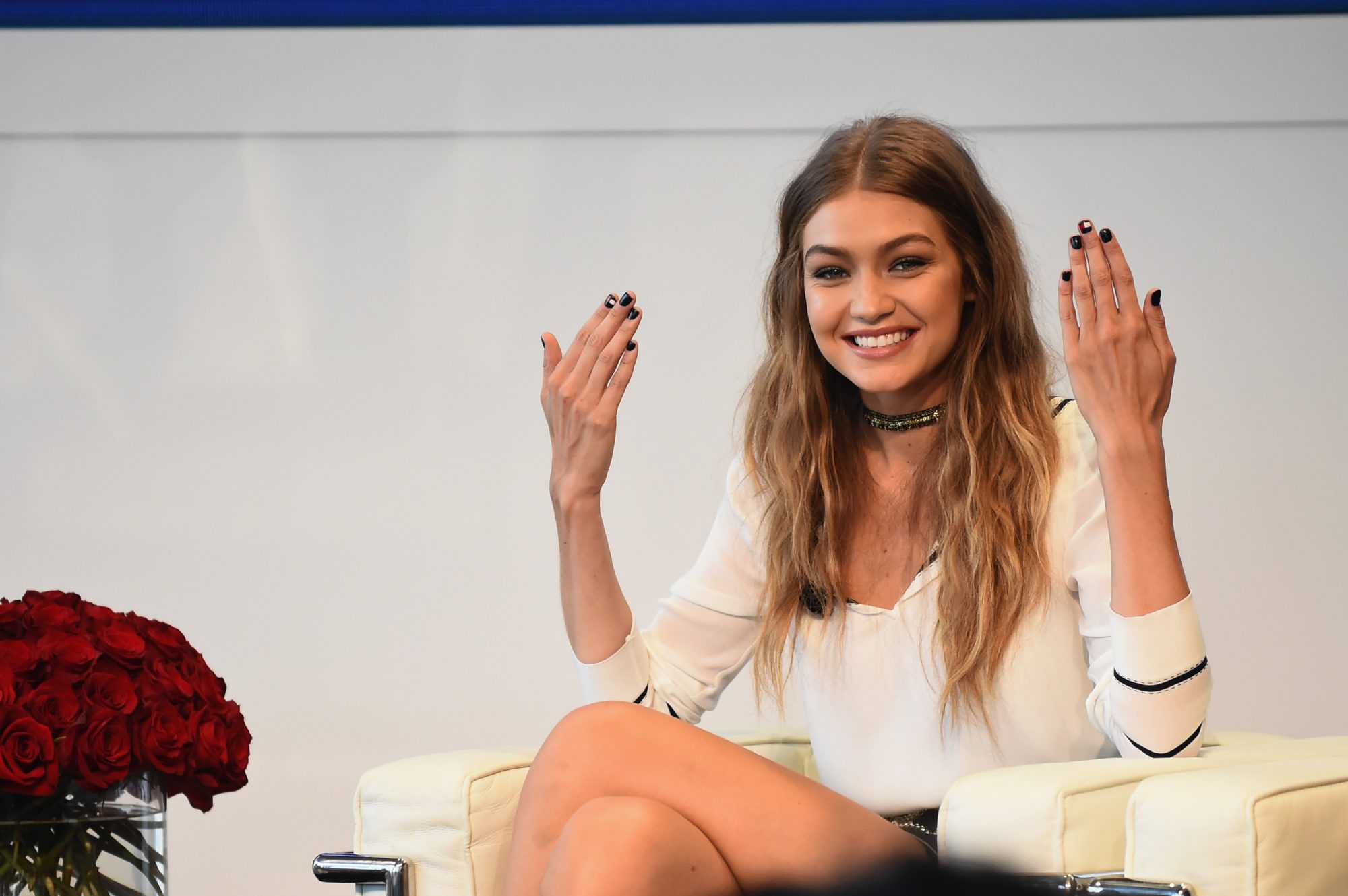 Tommy and Gigi stopped by Good Morning America to give a sneak peek at their new collection, where she also showed off this cute and easy nail art. All you need is navy blue for the base, and some red and white for the stripe. Voilà—you've now mastered one of Gigi Hadid's beauty looks.
It's sleek, chic, and just a little bit preppy—exactly like the pieces in the Tommy x Gigi collection. This is the perfect—and easiest—manicure to celebrate NYFW!