Beauty trends straight from the runway that you need to cop before everyone else
Twice a year, fashionistas from all over the world brave the unpredictable east coast weather for New York Fashion Week. For NYFW Fall/Winter 2019, fashion and beauty lovers flooded Manhattan to attend highly anticipated shows and check out what trends to jump on before everyone else is even aware of them. Watching a NYFW show is an experience like no other, but backstage is where all the magic happens.
HelloGiggles went behind the scenes to take notes from the hairstylists, nail technicians, and makeup artists who were creating all of the beauty magic for the runway. We got the scoop on what's hot from the experts themselves, from center-part ponytails to bold, colorful cat-eyes you need to practice doing, like, now.
Behold, eight beauty trends to keep an eye on so you can slay your makeup and hair game ahead of the masses.
1Instagram makeup is out and "no makeup-makeup" is in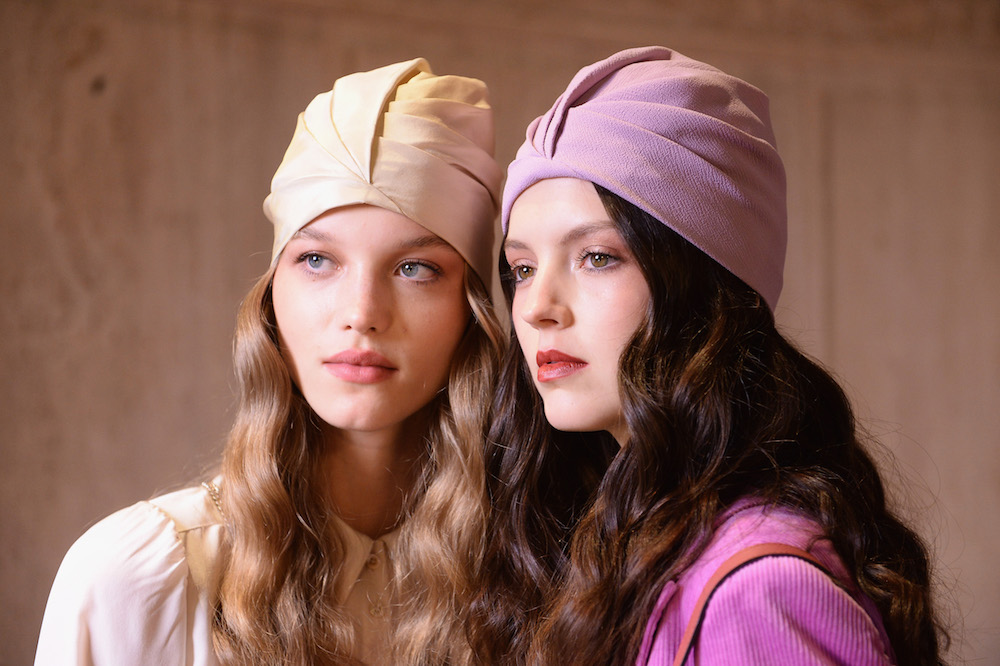 Let it be known that designers brought the heat with their collections during this season's NYFW. As far as makeup goes, a common theme we saw was the "no makeup-makeup" look, proving that less is more. Different designers had unique approaches for this trend, but the results were equally fabulous. The best part of this look, besides the fact that it's simple to do at home, is that you can recreate it with affordable drugstore beauty products.
Dewy skin with a pop of color is a deadly combination (in a good way)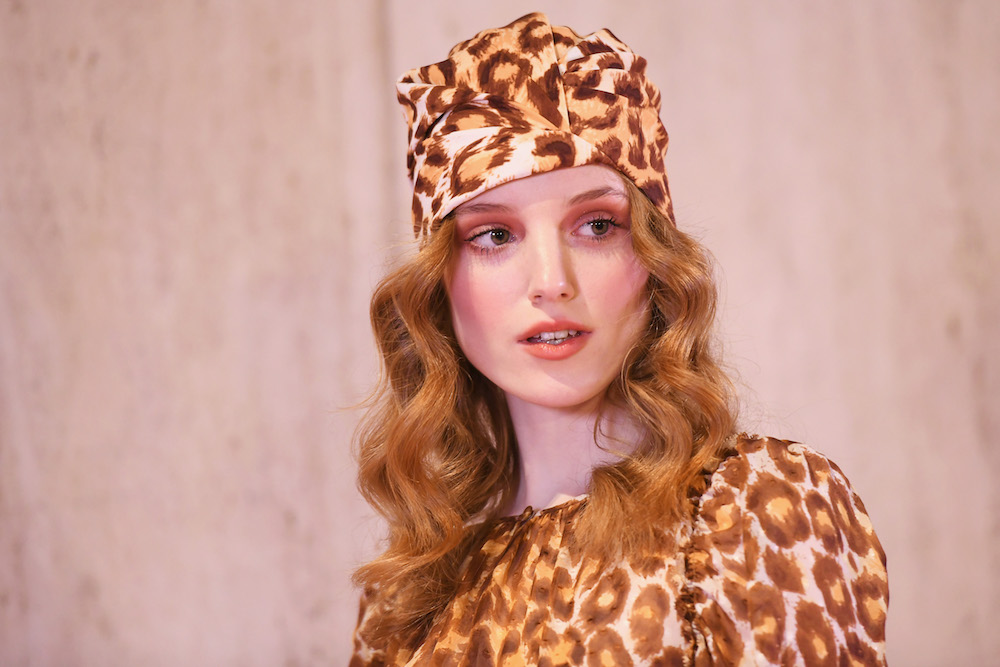 At the Kate Spade show on Friday, February 8th, the look was fresh skin with a hint of burgundy on the lips, eyes, and cheeks.  The makeup, lead by Romy Soleimani for Maybelline, featured a host of products from the affordable drugstore brand, including The Burgundy Bar Eyeshadow palette, shades from the Soda Pop and Lemonade Craze Eyeshadow palettes (as a highlighter), Made For All Lipsticks, and Fit Me Dewy Smooth foundation.
Pro tip: According to Romy, using a fluffy eyeshadow brush is key to get a wash of color on the eyelids that isn't overpowering.
A fresh face and burnt-orange lips is a fall staple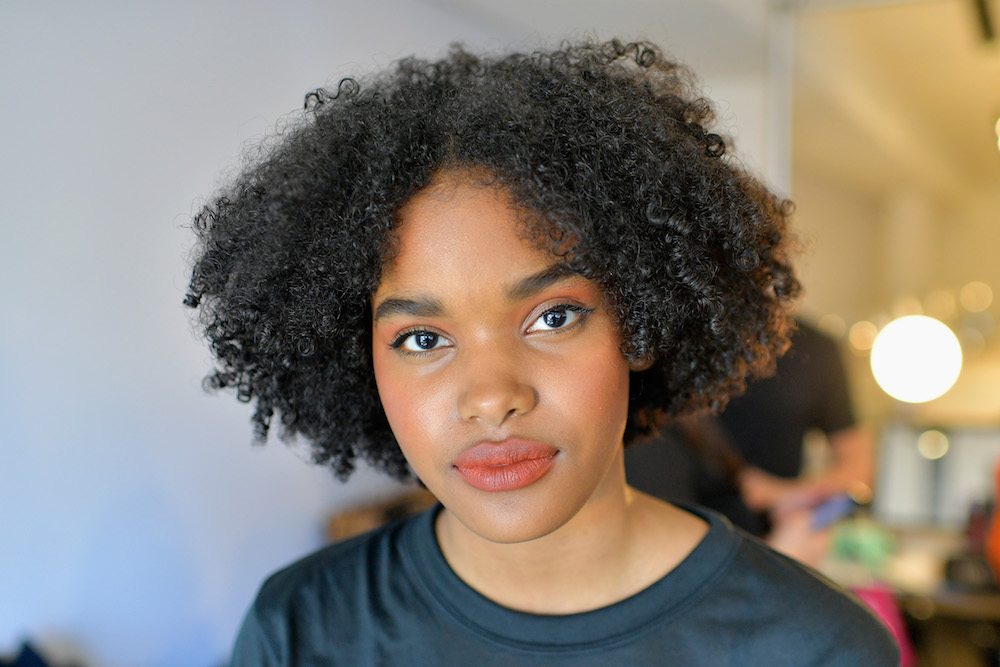 Created by the lead makeup artist for Maybelline, Grace Lee, the makeup for the Cushnie NYFW show was "your skin but better" with a hint of terracotta/burnt orange tones. Perfect for the fall.
2Heavy eyes and nude lips are an unmatched duo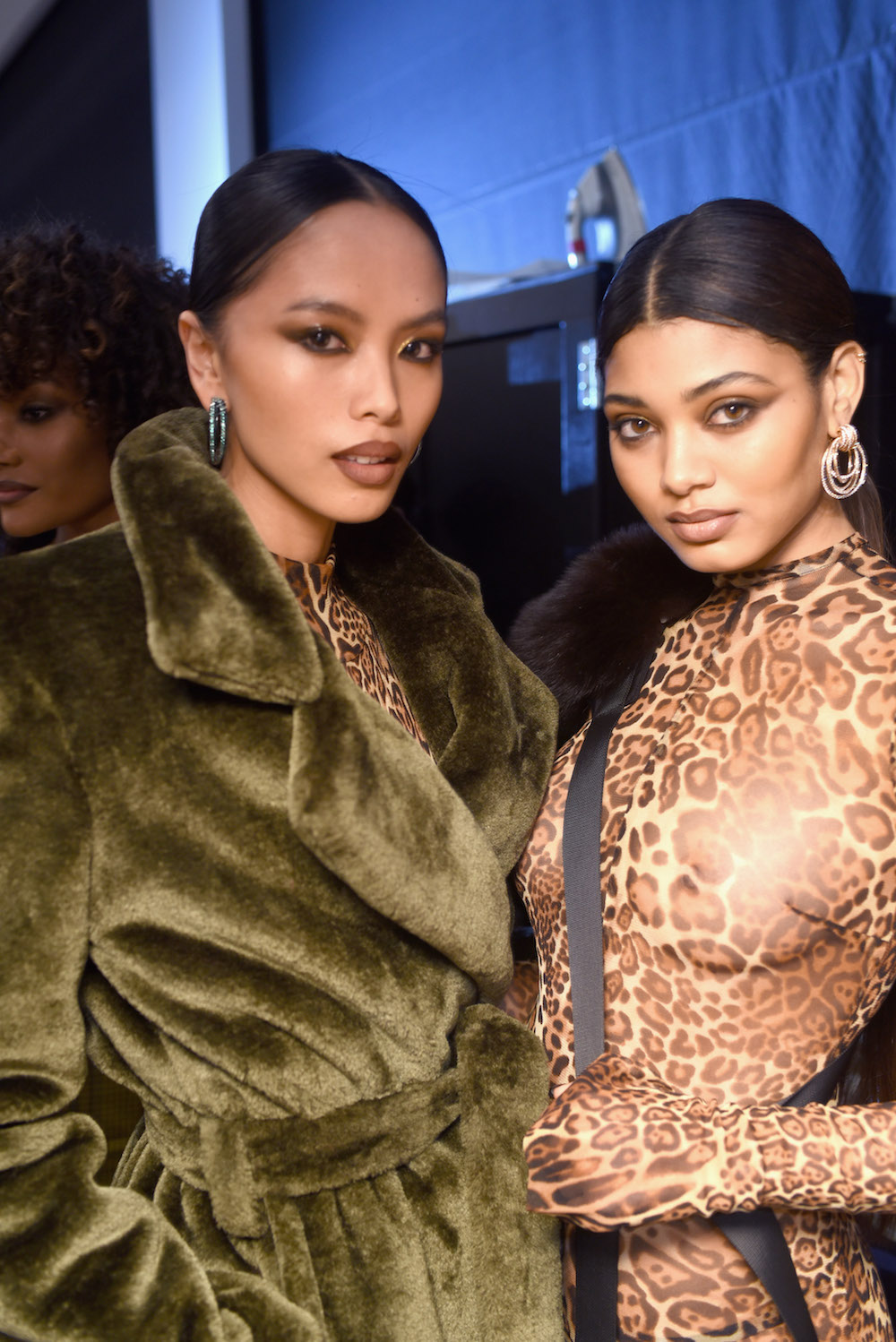 If you haven't heard, seriously smokey eyes aren't going anywhere any time soon. Makeup is all about balance, and pairing a heavy smokey eye with a nude lip will put your look at an equilibrium.
'90s-inspired eyeshadow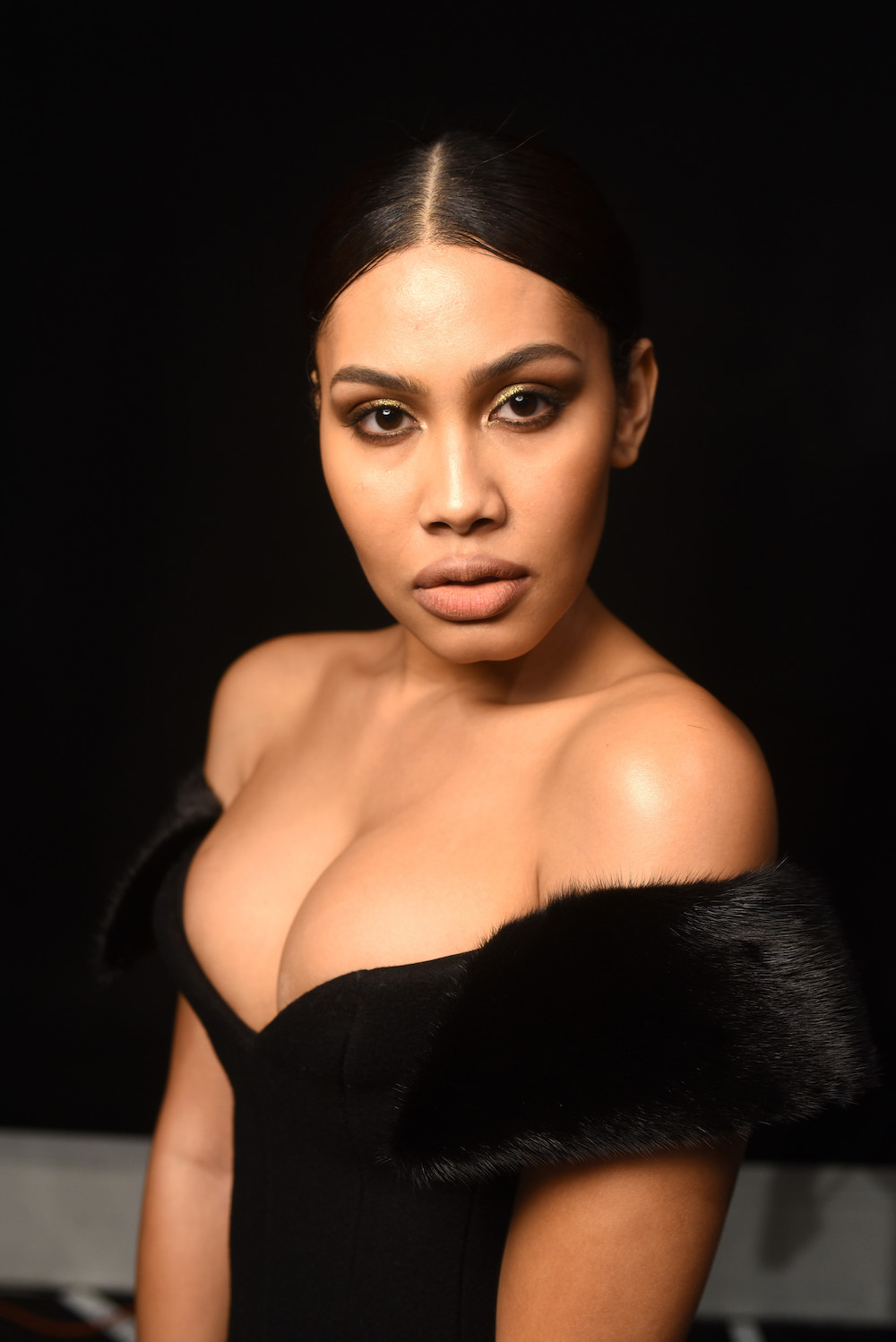 Laquan Smith's Fall/Winter '19 collection was inspired by the '90s with an edgy twist. The makeup look for the show, created by Maybelline Global makeup artist Erin Parsons, was '90s supermodel vibes.
Pro tip: Erin suggests laying down a dark liner as a base (try Bold Brown Tattoo Studio Eyeliner) and applying a smokey eyeshadow on top (like the deep brown shade in  High-Rise Sunset City Mini) for a perfect, long-lasting eye look.
Exaggerated cat-eyes are the cat's meow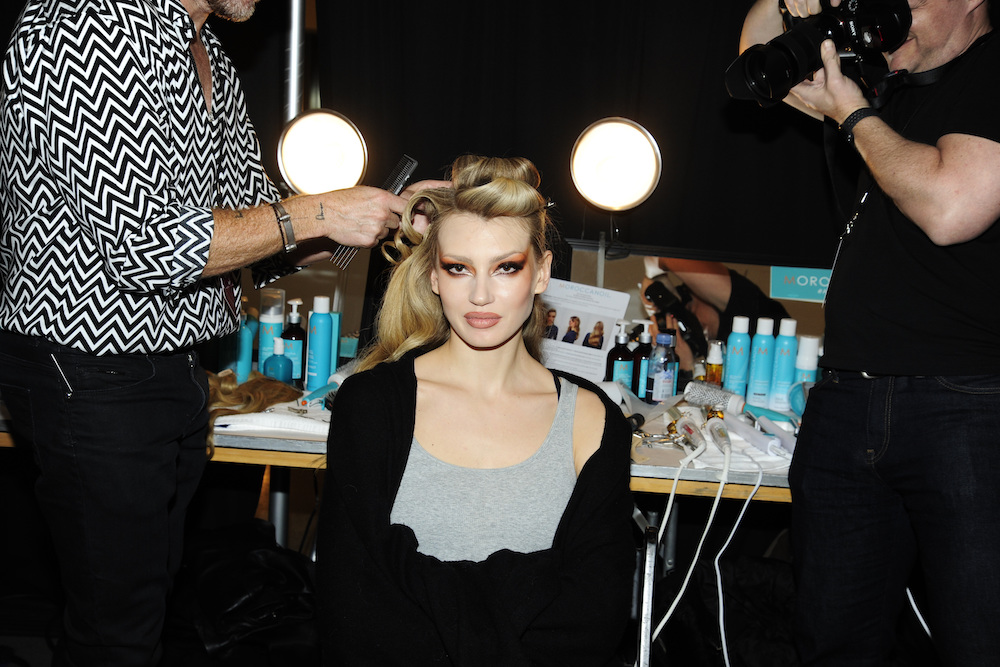 The Blonds, co-founded by Designer Phillipe Blond and Creative Director David Blond, is all about edgy glamour. Backstage, the Mac Pro team was on duty to conjure up looks for this season's installment. The result was a dramatic smokey cat-eye with a signature nude lip fit for a glam queen. This combination is a go-to for any night on the town.
3Natural lashes are making a comeback
If you're not that great at applying false lashes or are afraid of lash extensions, good news—simple lashes with a few coats of mascara are the way to go. If it's good enough for NYFW runways, it's good enough for us.
4Nail charms and jewels are legitimate accessories
Nails charms and jewels were a heavy hitter for NYFW, including styles created by Essie for Christian Siriano and CND for The Blonds. Essie, lead by Manicurist Rita Remark, created a simplistic version of this style adding Swarovski crystals to black nails. You can easily replicate this look using the Essie Licorice nail polish and nail jewels of your choice. The CND nail team brought on the drama, adding everything from gold chain links to $100 dollar bills to nails. This level of extra is not for the faint of heart.
5Neon is a trending color for all seasons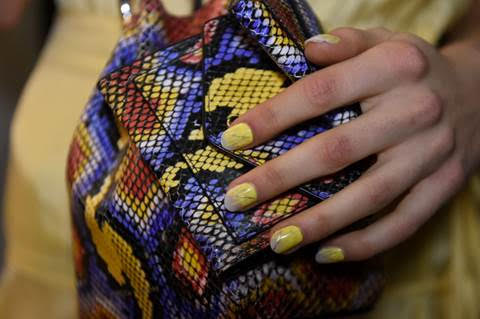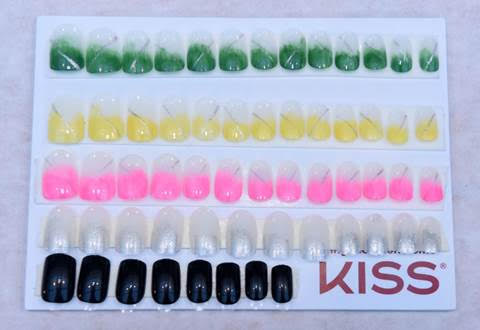 Neon made a major comeback and it's here to stay. For the Rebecca Minkoff NYFW show on Sunday, February 10th, KISS Nails lead Manicurist Gina Edwards created some out-of-this-world neon designs on KISS' Salon Acrylic Natural nails. Your nails need to get a taste of this neon trend.
Pro-tip: Press-on nails are a game-changer, allowing you to try out any nail trend without commitment.
6Center-parted ponytails with a twist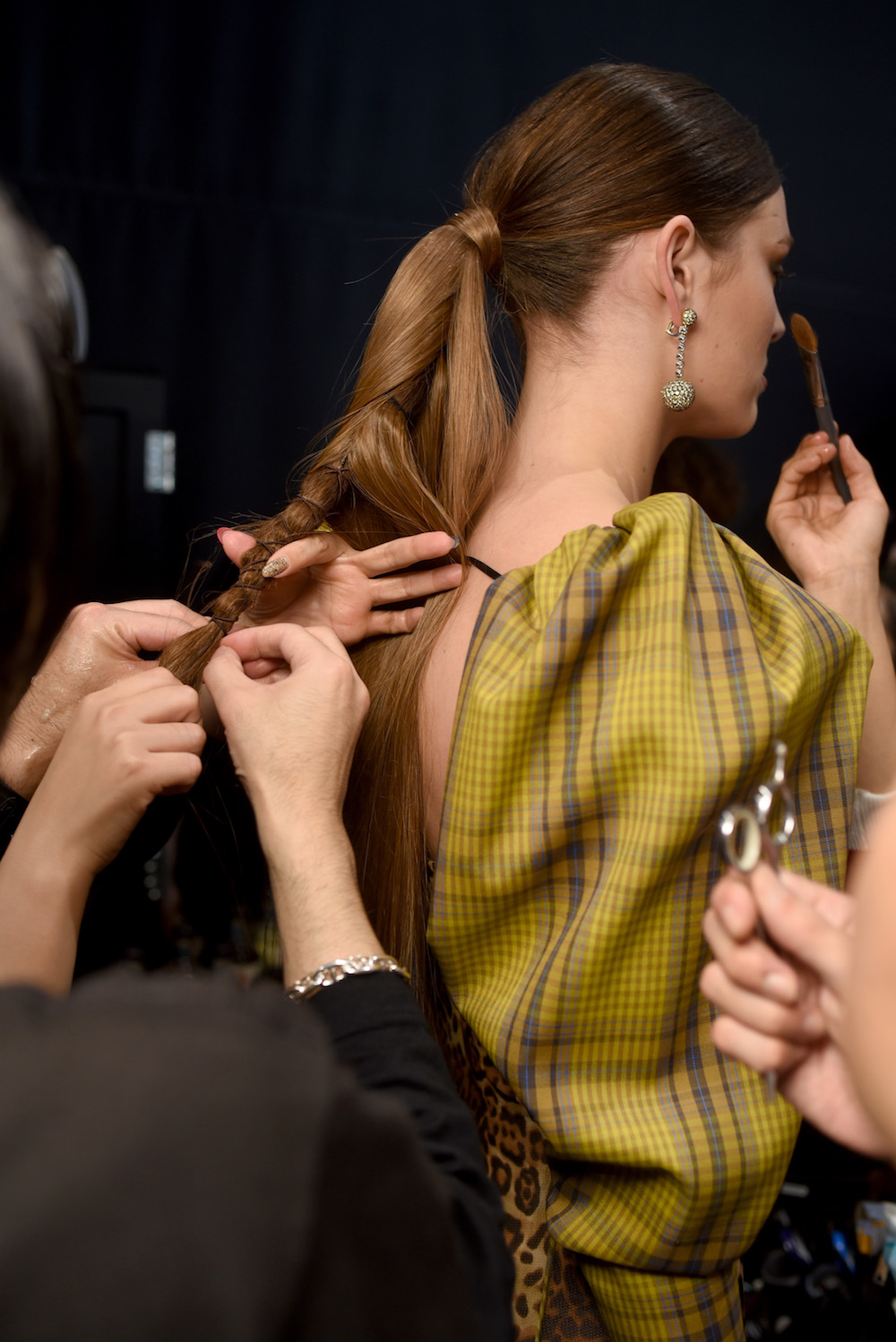 Ponytails are getting an update in 2019: Ditch the elastic scrunchies for a piece of fabric or string tie. However you decide to twist it up is totally up to you, but the basic ponytail is officially old-school.
7Embrace your natural hair because you "woke up like this"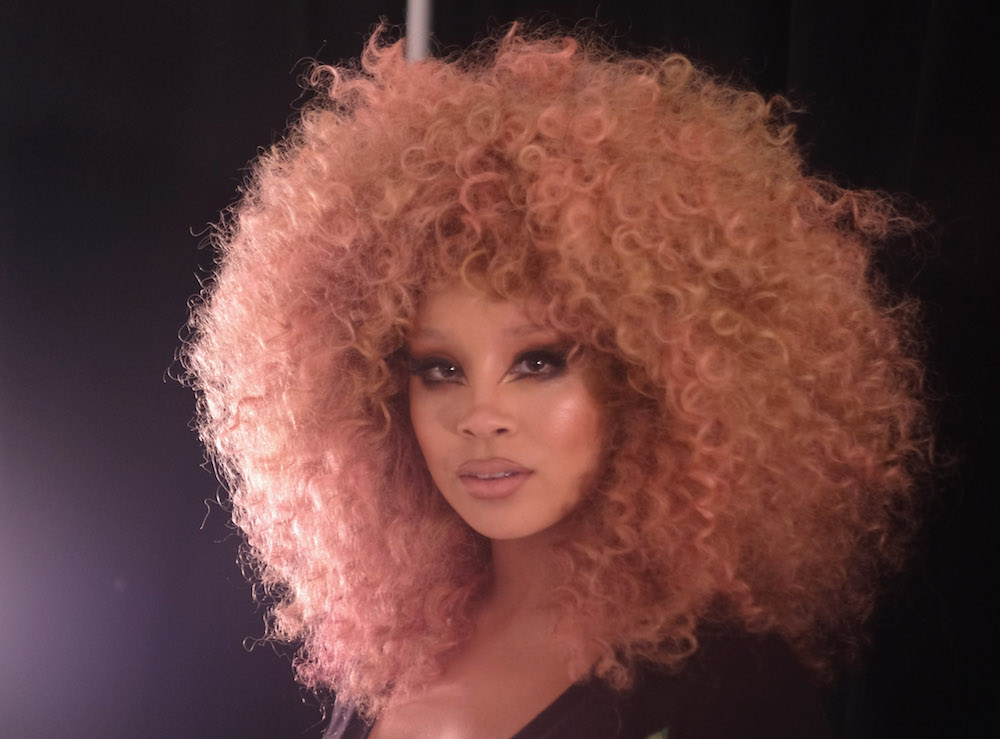 Loving your natural hair no matter the texture is more than a trend. It's a lifestyle.
8Big hair, does care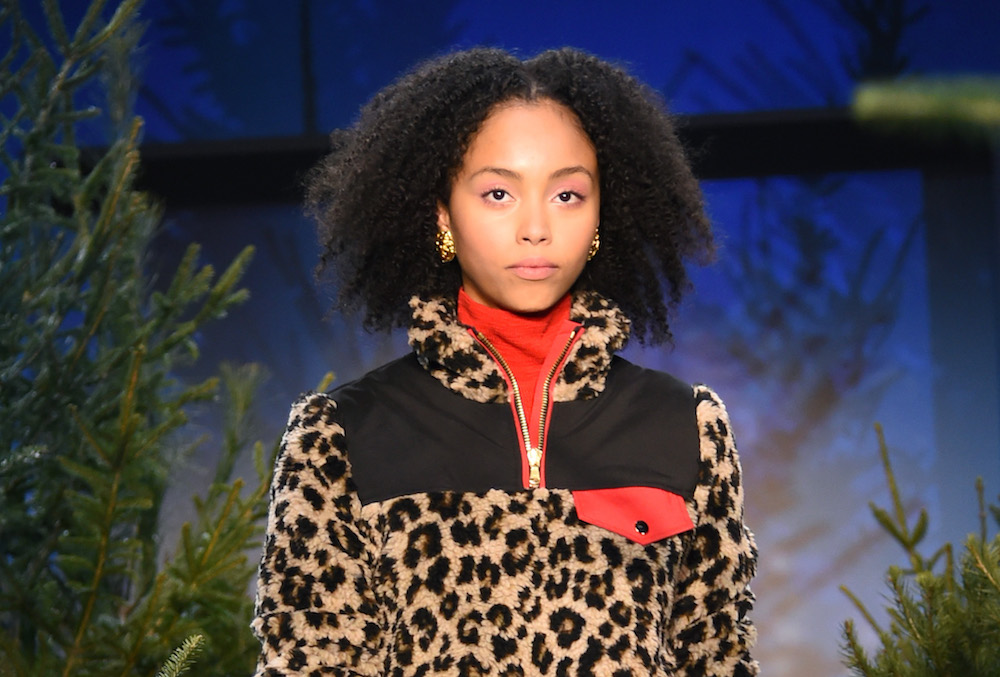 It's safe to say big hair isn't going anywhere anytime soon. However, only a confident person can rock big hair with their head held high.
Pro-tip: Use a product such as Moroccanoil Thickening Lotion (for thick hair) or Moroccanoil Smoothing Lotion (for fine hair) to pump up the volume and bring your hair to new heights.